Irish Breakfast Scones with Raisins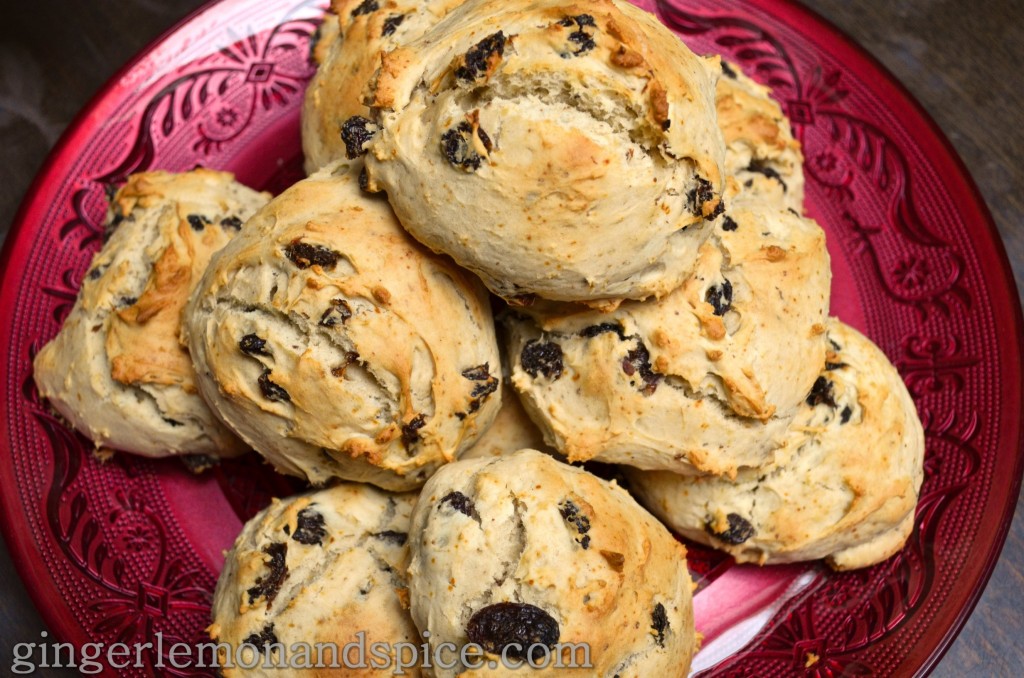 Author:
Kathrin @ ginger, lemon & spice
Recipe type:
Breakfast, Teatime
450 g flour
1 sachet baking powder (1 Tbsp)
50 g sugar
50 g softened margarine
a pinch of salt
300 ml milk
100 g of raisins
Preheat oven to 220° C.
Mix all the ingredients together, except the raisins, they should be added last. I just use a fork to work the dough. It should still be wet but dry enough to handle!
Just use two tablespoons to form big balls and put them on a baking sheet covered with baking paper.
Bake the scones for 12-15 minutes. They are ready if the top and bottom is golden - don't bake them too long! Enjoy :)
You can leave the raisins out if you don't like them or substitute with nuts or other dried fruits! Serve the scones with butter, whipped cream & jam! In the pictures I served them with lemon curd.
Recipe by
ginger, lemon & spice
at http://gingerlemonandspice.com/2014/03/irish-breakfast-scones/