Good morning world! 🙂
Yesterday and today are the first days here in Germany, where we had at least a little bit of sun. It has been dark, cold and icy for a few weeks now! So this is a very good reason to be happy!! 🙂
Today I want to show you how to make roasted chicken legs in the oven. I made them as part of a meal I served to my parents on the last weekend! You remember the caprese salad? Yes, it was the side dish to the chicken!
It was the very first time for me to make chicken in the oven like this. Usually I don't like eating meat of bones very much which is why I have never done it before! But I have seen my brother do it and I know my parents would like it, so I gave it a try. And I really was very surprised!! The chicken legs turned out very soft and tender with a very crispy skin. It really was very delicious!!
But see for yourselves: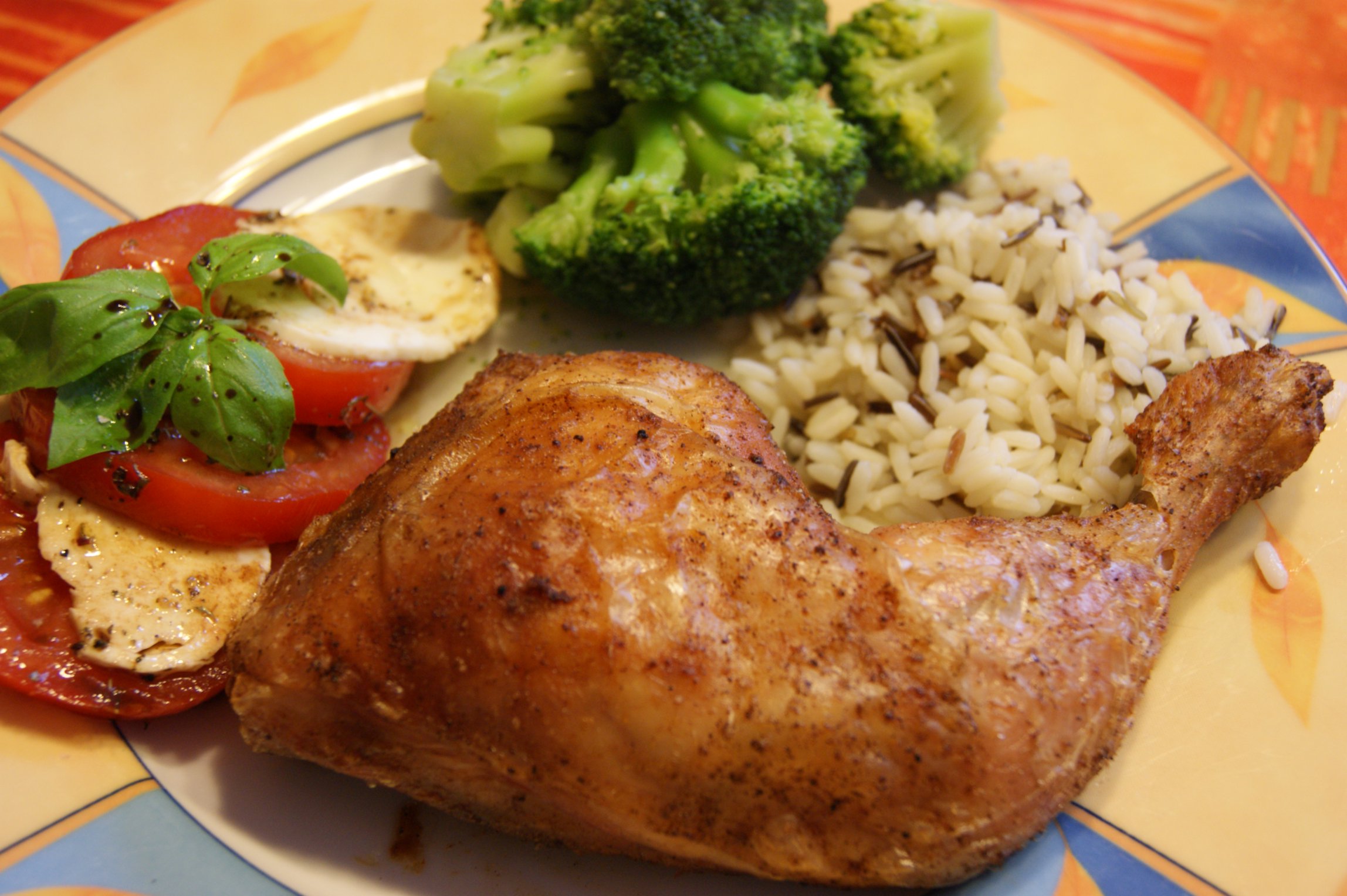 There was wild rice and steamed broccoli as side dishes!
Roasted Chicken Legs
4 chicken legs (2 per adult, 1 per child)
4 tablespoons olive oil
spices: paprika, pepper, salt, chicken salt (a mix of spices that are great with chicken)
1. Preheat oven on 200°C. Line a baking sheet with aluminium foil. Put the chicken into a bowl and coat it in olive oil.
2. Put spices on top and rub them in with your hands. You need quite a bit of the spices, you will see how much! The chicken skin will become a little redish because of the paprika and the spices should be visible everywhere too.
3. Put the chicken legs skins up on top of a grid. Place grid into the middle rack of your oven and put the covered baking sheet directly under it to catch the juices that will drop of the chicken legs while roasting. See picture: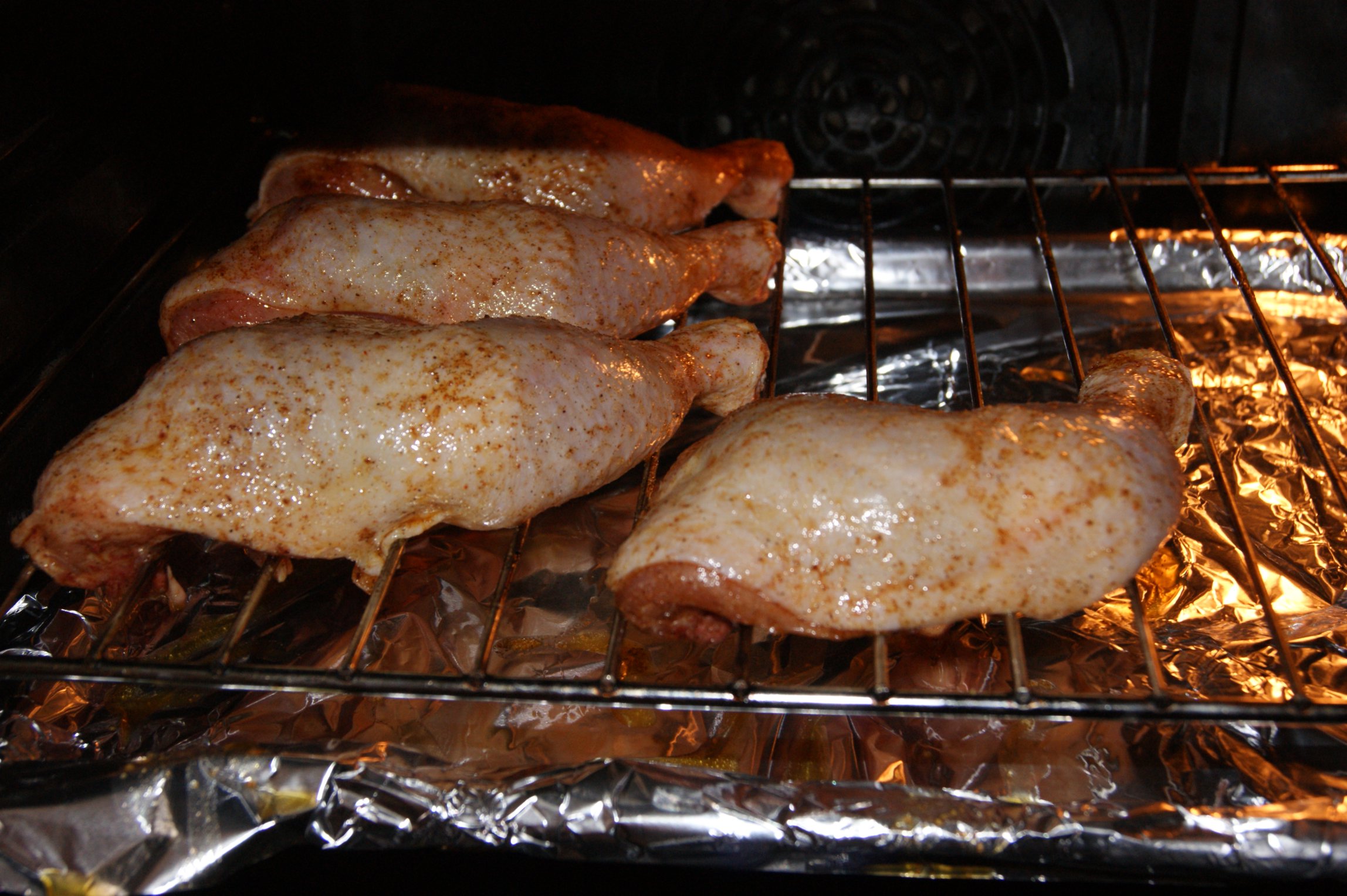 4. Roast chicken legs for approx. 45 minutes. The skin will be paperthin, crispy and browned!
5. Enjoy maybe with some caprese salad?