Hello everybody!!
My very first giveaway is over and very soon  this cute and roomy Apple Pouch will be sent to a new owner!
Who is it you ask?
I used random.org to draw the lucky winner: Congratulations to Ariane from arifra83!!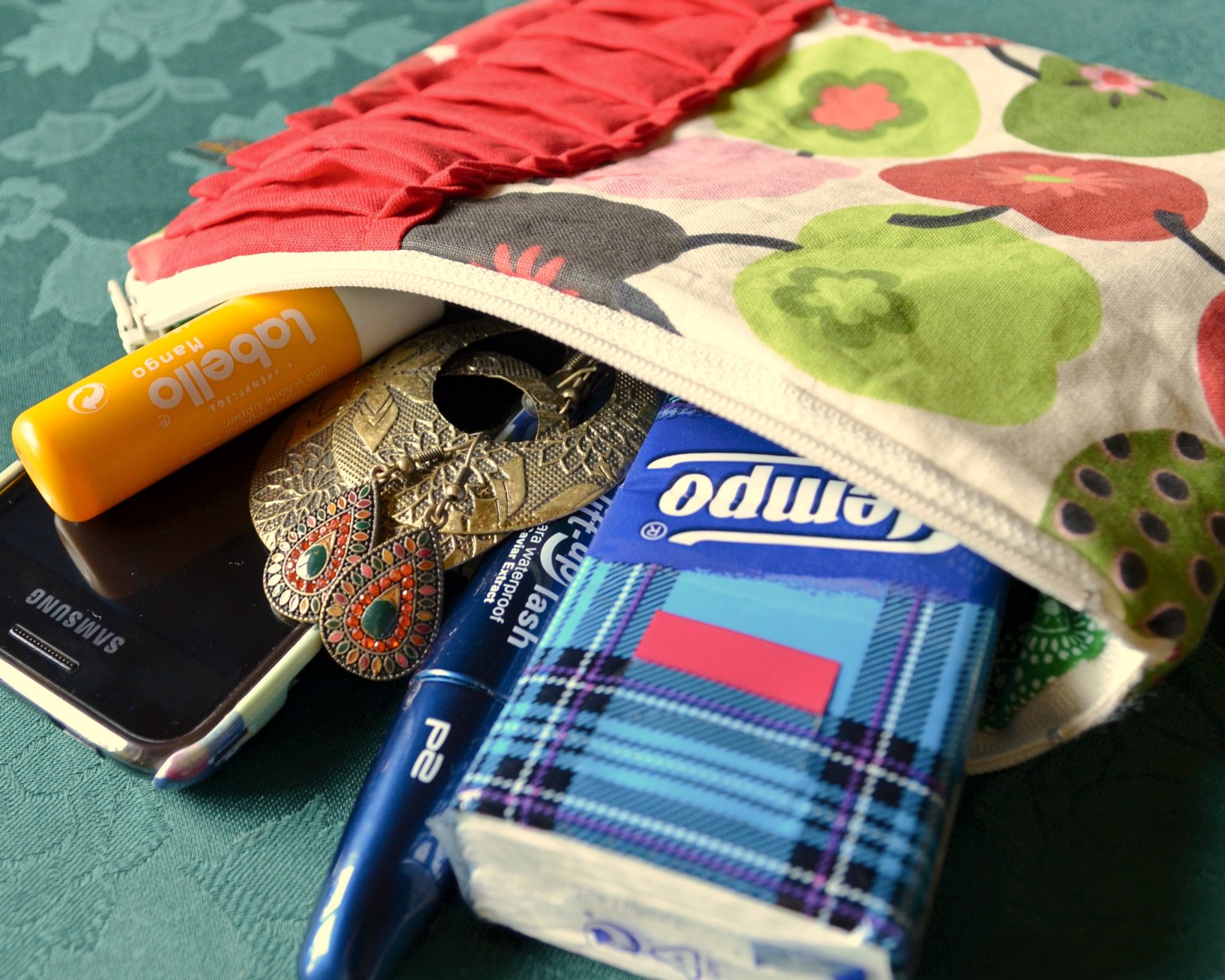 She said she would use this pursie to store all the small things a woman needs during a day  🙂
But all of you that weren't so lucky – don't be sad!! There will be another giveaway sometime for sure! And for now you can take a teensy bit of your time and make those tender and delicious Mini Pavlovas. They aren't difficult to make but look  and taste so decadent and sophisticated! A very special treat for you or your loved ones. Or make them for your mother on mother's day?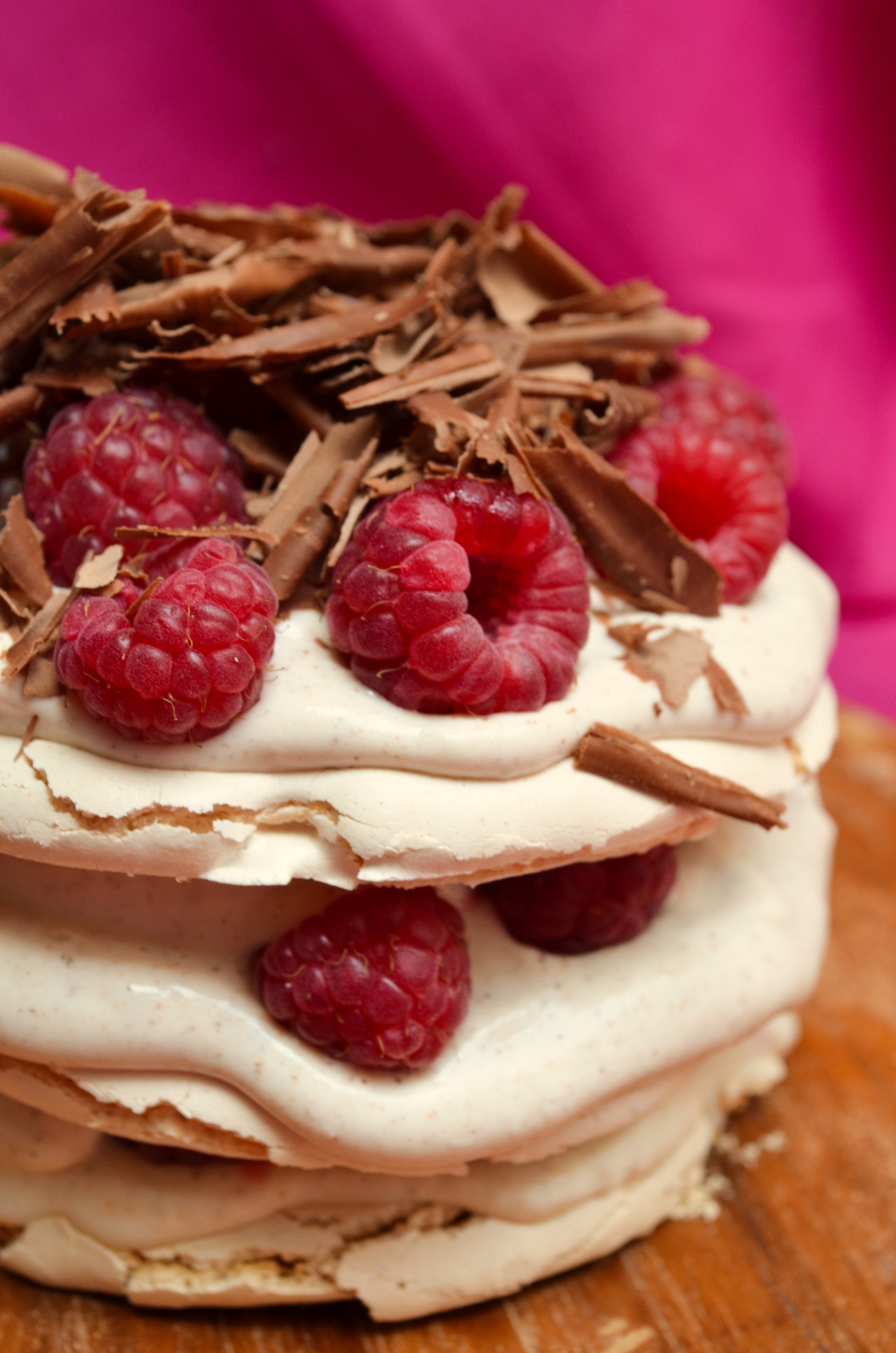 Mini Pavlovas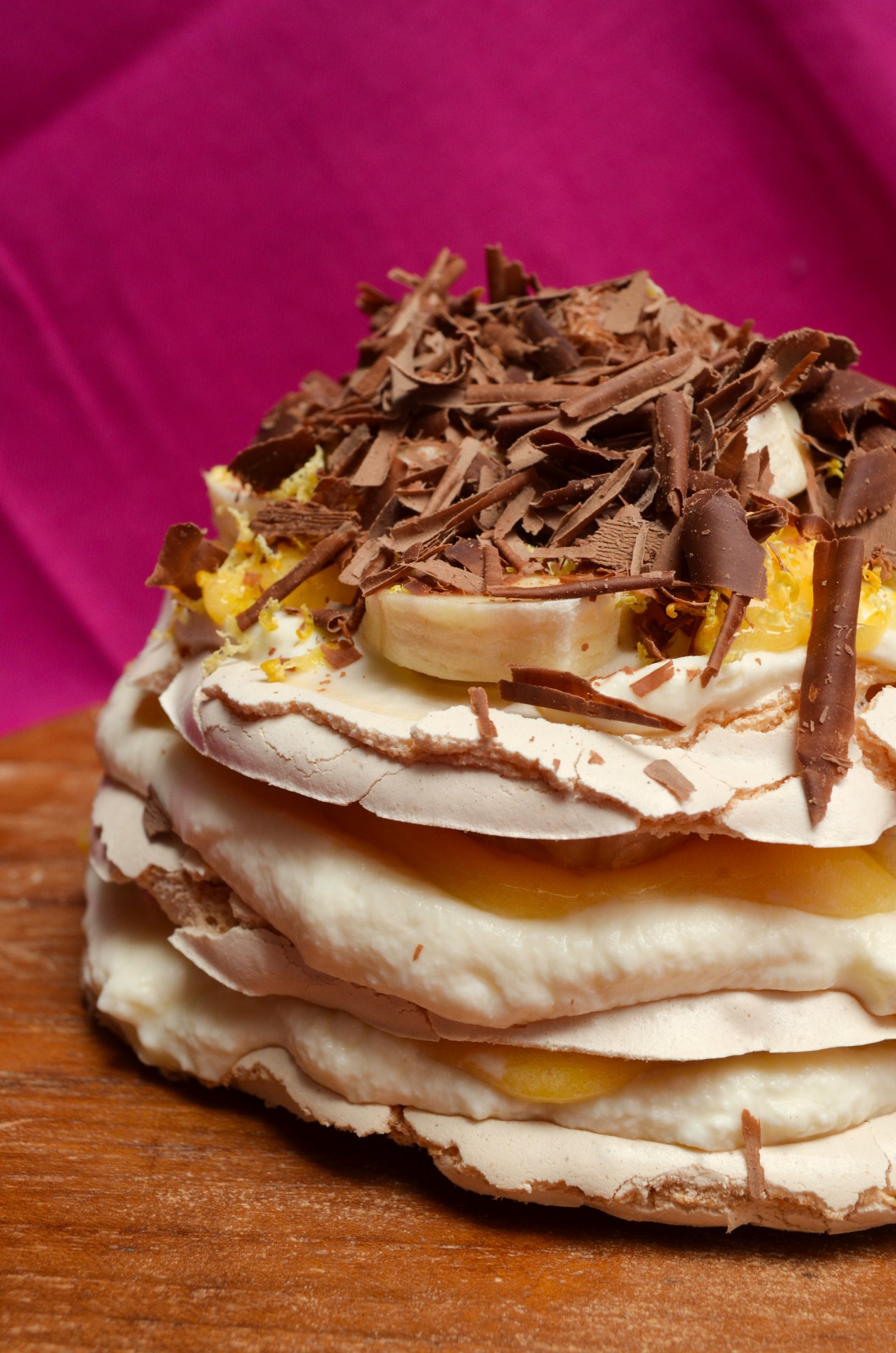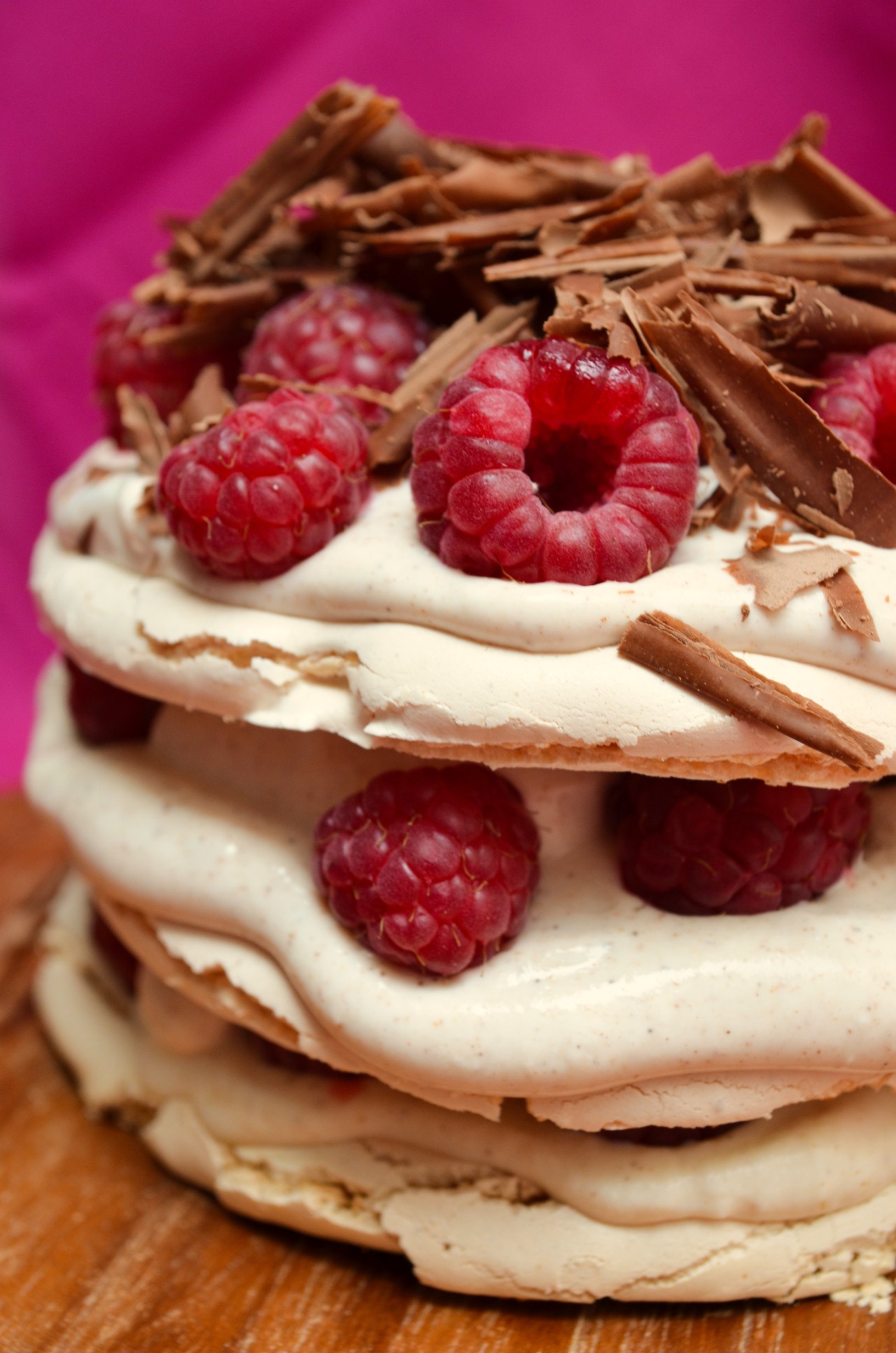 Ingredients:
Meringue:
250g powdered sugar
4 egg whites (maybe left from making Creamy Lemon Curd?)
2 teaspoons corn flour
1 teaspoon white vine vinegar (I used white balsamico)
Filling:
500g cream, whipped (if you like with some cinnamon)
250g raspberries and/or optional lemon curd (I had bananas with the lemon curd version)
Chocolate shavings*
Directions:
1. Preheat your oven to 150°C and put baking parchment on two or three baking trays. Then place the sugar and the egg whites in a bowl and mix until white and stiff. This takes at least 10 minutes! Lucky you if you have a stand mixer, if not take some patience and use your electric hand mixer 🙂 The mixture is ready if you can form peaks and they stay stiff! Fold in corn flour and vinegar gently with a rubber spatula.
2. Take about one tablespoon of the mixture, put it on a baking tray and flatten out a little. This is your first mini disc! Repeat until all the batter is used up. You should have about 14-16 discs. I made mine a little on the very flat site, I guess you could leave them a little thicker and use only 2 discs to make the staples later!
3. Bake them for 45 minutes and then open the door of the oven a little and let them cool down completely. Meanwhile prepar the filling!
4. Assamble the Mini Pavlovas by stacking a meringue disc, a tablespoon of cream and some raspberries and maybe some lemon curd and repeat. I made two different kinds – One with cinnamon cream and raspberries and one with plain cream, bananas and lemon curd. Sprinkle the chocolate shavings on top!
5. Enjoy immediately after snapping a picture or two 😉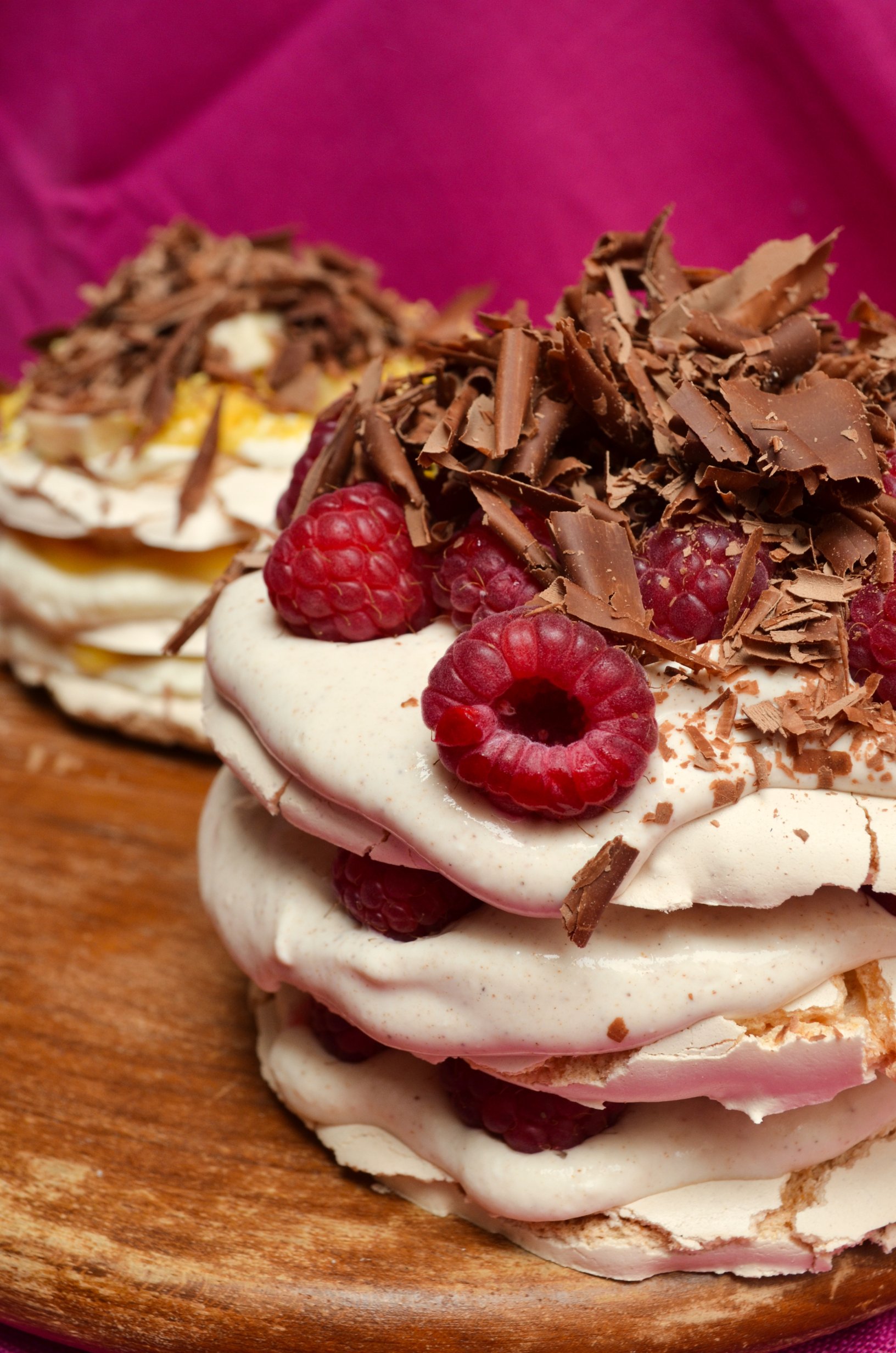 * How to make chocolate shavings:
Take one bar of dark chocolate and a very big knife. 'Shave' the chocolate from the bottom of the chocolate bar with the big knife. For some people it is easier to press the chocolate liying on a table with one short side to their belly and shave towards their body. It would be good to wear a clean apron if you try this 🙂
This is a video which shows kind of what I mean: http://www.youtube.com/watch?v=K6NjcsdvgwM
Have fun trying this yourself!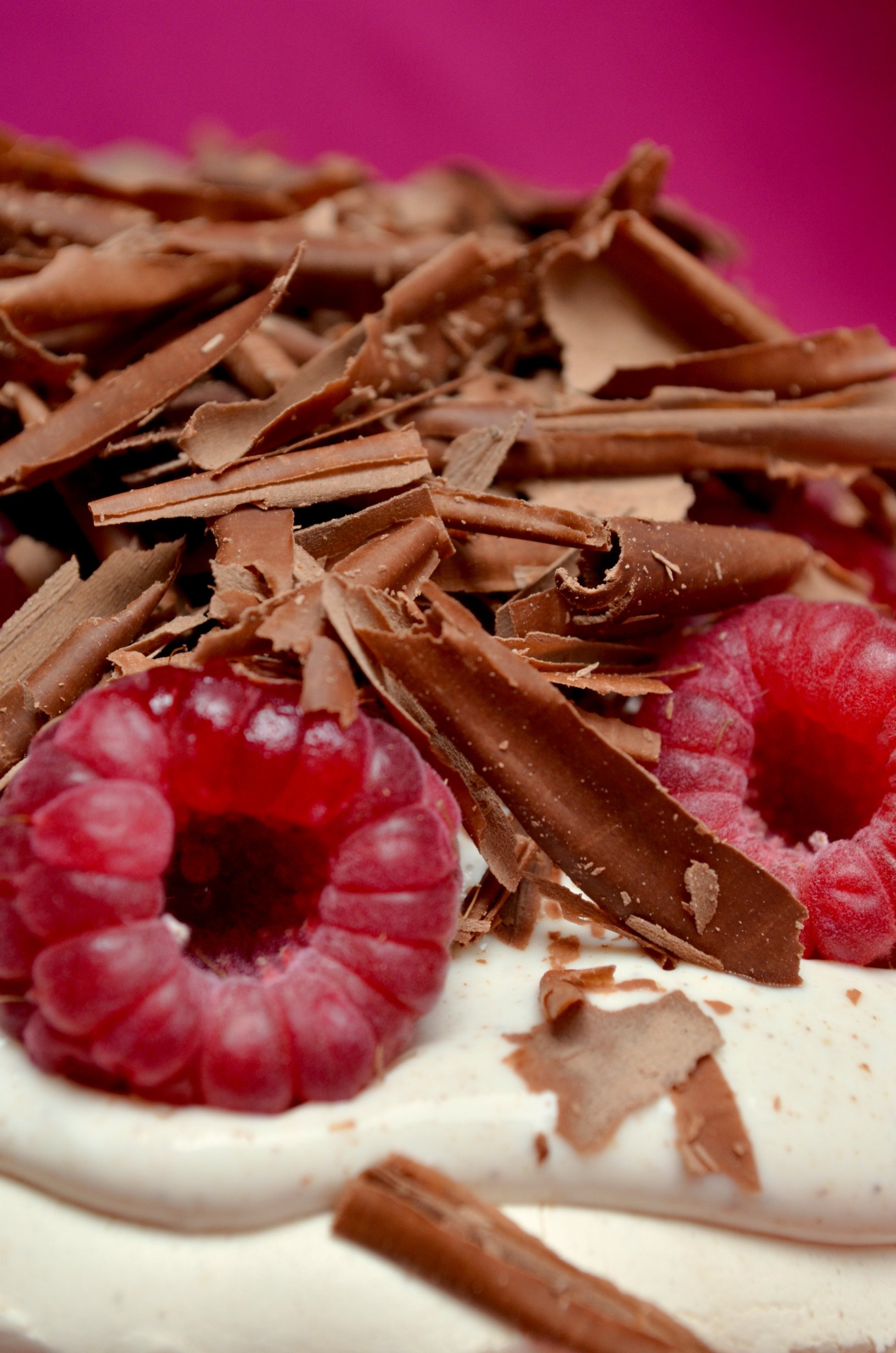 ~ Kathrin