Hello everyone!
It has been a busy month for me, getting a part time job at a store that sells home decorations, gifts and household items, singing solo on both a wedding and my gospel choir's winter concert and most of all preparing and creating my first wedding cake ever!!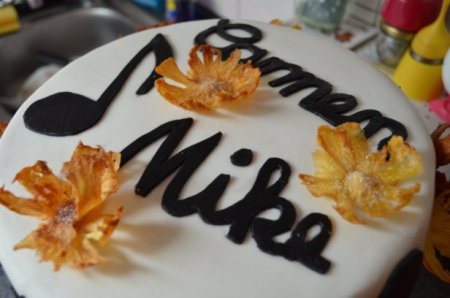 Baking a wedding cake has been on my bucket list for quite some time now, but I never thought I would do it so soon. I was sure I needed lots of practice before then, baking my way through all family birthdays and other occations and 'forcing' everyone to try what I created. I thought for sure there were many failures along the way, learning how to create the perfect fillings and shape the smoothest fondant finish and decorations.
But then there was this day when I heard that the most lovely couple of friends of mine that I know from our gospel choir and that had invited me to their wedding in early november had to struggle so hard with private problems and finishing their exams before the wedding date that they couldn't go on like this anymore and decided to call of all wedding festivities.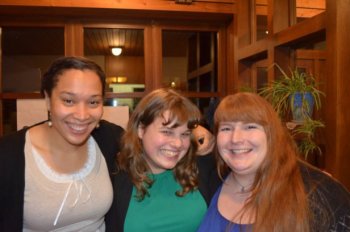 Me and my friends from the choir were shocked that this lovely couple had to struggle so hard with problems they could do nothing about and under the direction of our choir leader it was decided that they should have their wedding party and we all help to make it happen.
Quickly there was a place found, where the festivities could take place, plans were made, a caterer found and cakes were baked. There were lots of helpers found that cleaned all the dishes, made sure that everyone had to drink and nobody had to go home hungry.
It was an enormous amount of work that especially our choir leader had to deal with ahead of the wedding day but it was all so worth it!!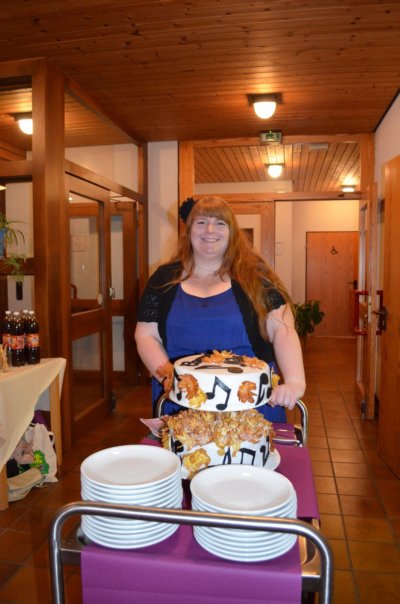 Since I knew bride and groom already for more than 6 years, singing besides them and having great times after rehearsals in a pub nearby I knew I had to do something special and I offered to make their wedding cake. But it was all kept a secret until the moment I revealed it to them! And they were so surprised and happy, I really loved the look on their faces 🙂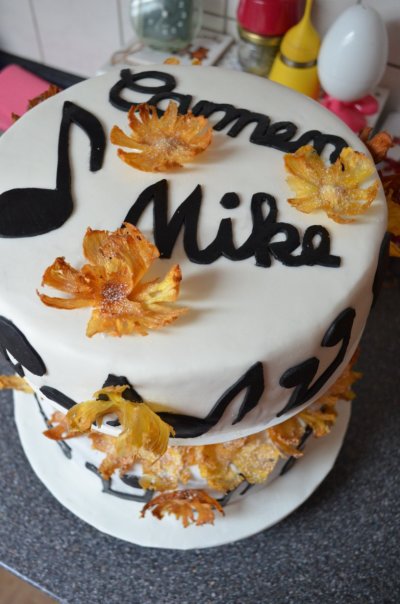 The cake on the top was a

Pear & Vanilla Cheesecake

and the one below was a

Chocolate & Orange Buttercream Cake

.
The decorations are made of black & white fondant and the flowers are 

dried pineapple

.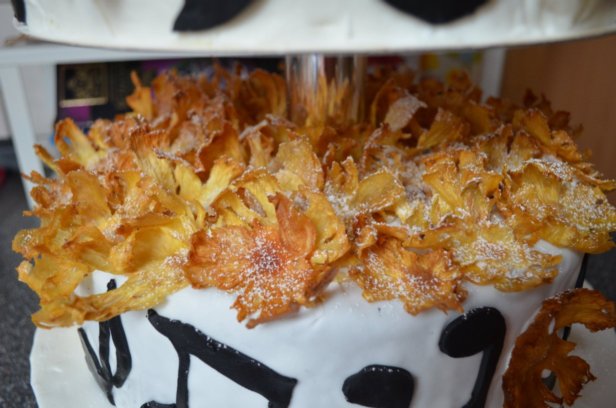 Of course being the perfectionist that I am I wasn't totally happy with the final result but as we all helped to make this day possible and everybody helped the way they could I can say I was quite happy how it turned out! 🙂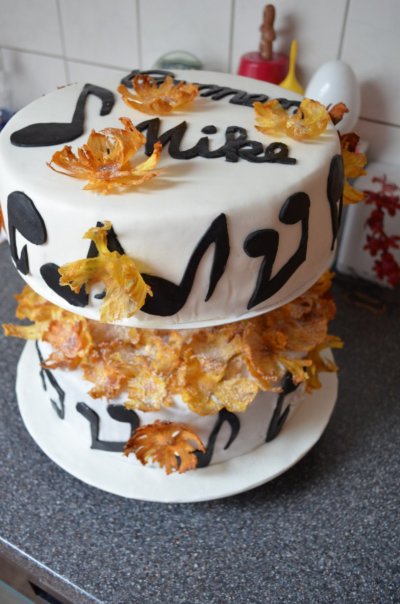 I didn't have time to set up a proper backround and think about the perfect angles to shoot the cake, so I'm sorry that the pictures aren't as professional as the once I do usually. Also I was quite nerve wrecked on that day, singing the solo in the church and worrying the cake would make it safe and sound to the party and onto the table later that I just gave somebody else my camera and asked them to shoot a few pictures during the reveal. 😉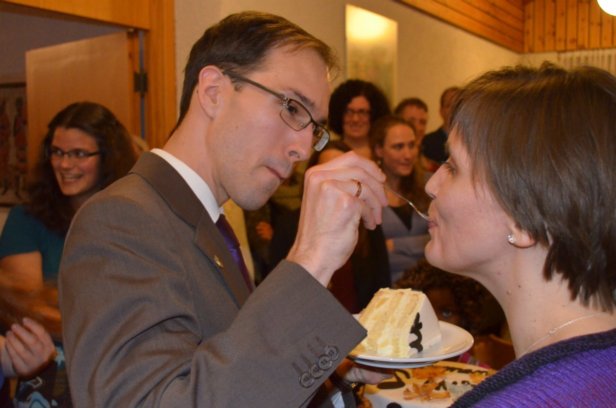 Thank you for reading!!
Love,
~ Kathrin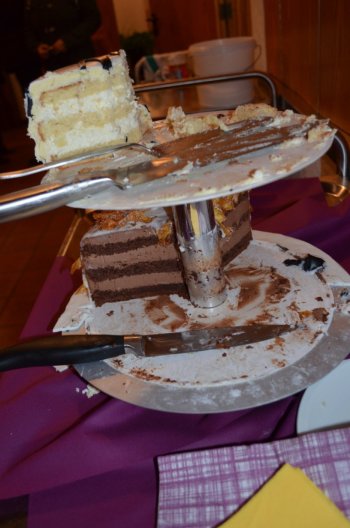 &copy Copyright 2014 Kathrin, All rights Reserved. Written For:
ginger, lemon & spice