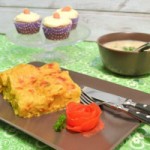 Hello everyone! 
Today I have something very exciting to talk about: I took part in my very first cooking challenge!!
Jassy from the lovely german blog 'Was Du Nicht Kennst' – meaning 'What you don't know'  requested that the participants of the challenge cook dishes or whole meals from a basket full of special ingredients that she chose in advance. While it does not matter if the results are dishes, snacks or even whole meals you were only allowed to choose from a short list of ingredients to pair the ones from the bucket with.
Don't worry if this was a bit diffcult to understand at once, I've written them all down for you below.
So this was the list of the ingredients we all had to use:
* Pumpkin (Hokkaido)
*Leeks
*Parsnips
*Carrots
*Lemon
*Mascarpone
*Pasta (doesn't matter which)
An those were the ones we could add, if we needed them:
*Spices, herbs, sugar
*Fats of any kind
*Broth and vinegar
*Starch
*Flour
*Milk
*Eggs
*Hard Cheese (just one kind)
*Nuts (any kind)
What would you have come up with to create from these ingredients?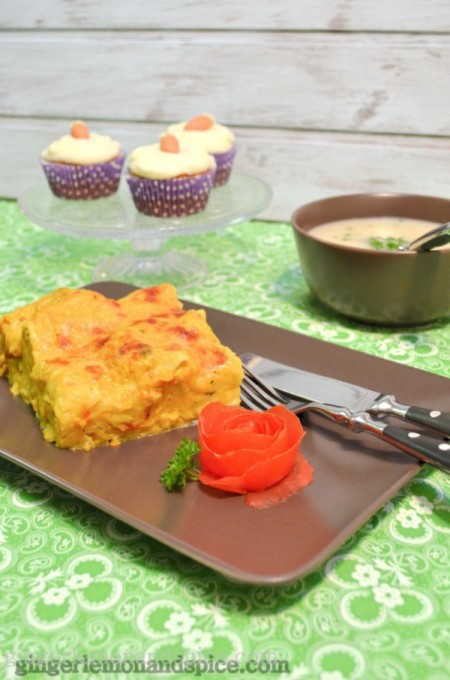 I have to say, I'm quite proud of myself of what I came up with. Although I have never had parsnip in my life before and I have never made anything with mascarpone because it has quite a lot of fat I chose to try my best! I remembered that my friend Luca from Oh la vache!  had sent me a link to a recipe of his of a soup of parsnip with lemon. So I had checked of two ingredients of the list already, AND because I hade the recipe I knew it would turn out well!
For the other two dishes I had an idea of how I wanted them to be and searched the internet for some basics.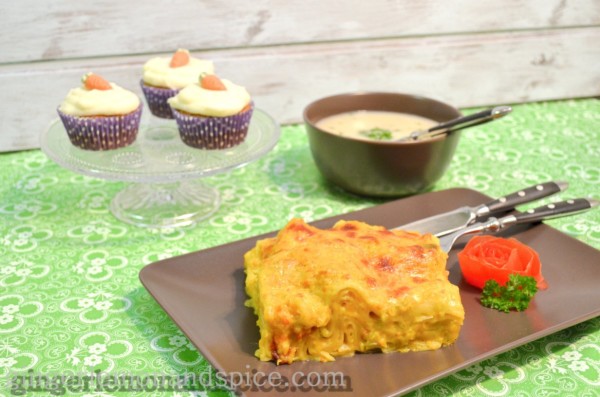 So what did I choose to make? 
Starter:

Parsnip Soup with Lemon
Main Course:

Pumpkin & Leek Lasagna
Dessert:

Fluffy Carrot Muffins with a Creamy Mascarpone Frosting
I will post the recipes seperatly so you just have to click on the name in the list above and you'll find them there!
I hope you enjoyed this challenge like I did!!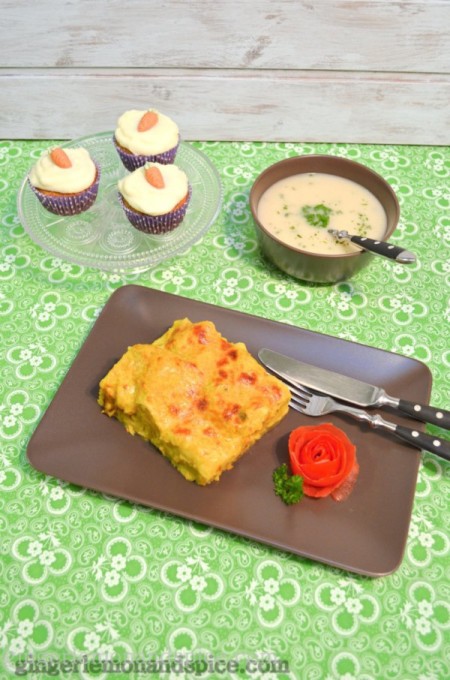 Lot's of love!  Talk to you soon!
~ Kathrin