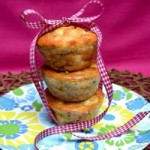 Hello everybody!!
Sorry it took me so long to get back writing on my blog. There was so much on my plate the last 3 weeks or so… But more about that in my brandnew post later today.
Right now I want to tell you about my very first guest post!! Carrie from Chicago Foodie Sisters asked on her Facebook page if someone would be willing to share a recipe and a bit about themselves on her website. And I said yes!
Actually it then took some time until it all happened, but now I am very proud to say: It is finally up!! Hop on over and read on Chicago Foodie Sisters about my savory Zucchini and Feta Muffins with Walnuts and Corn!!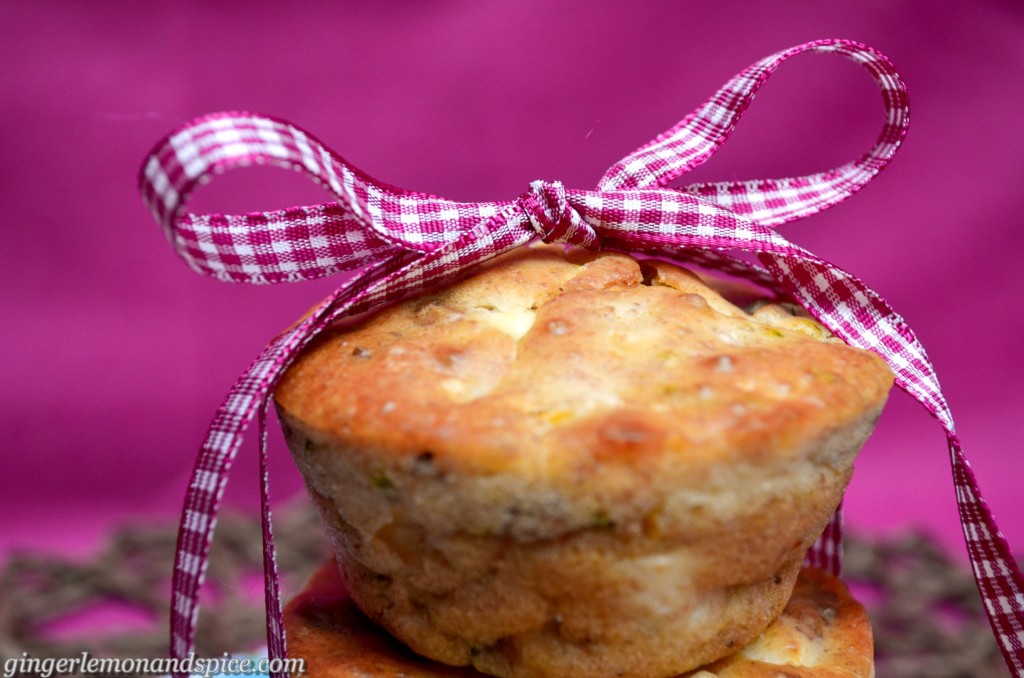 I liked them so very much – they were the perfect snack through any time of the day, be it breakfast, afternoon or the middle of the night! As I knew they wouldn't be eaten all at once I froze most of them and they were even better after thawing!! I just left them at room temperature until they weren't frozen anymore and enjoyed them 🙂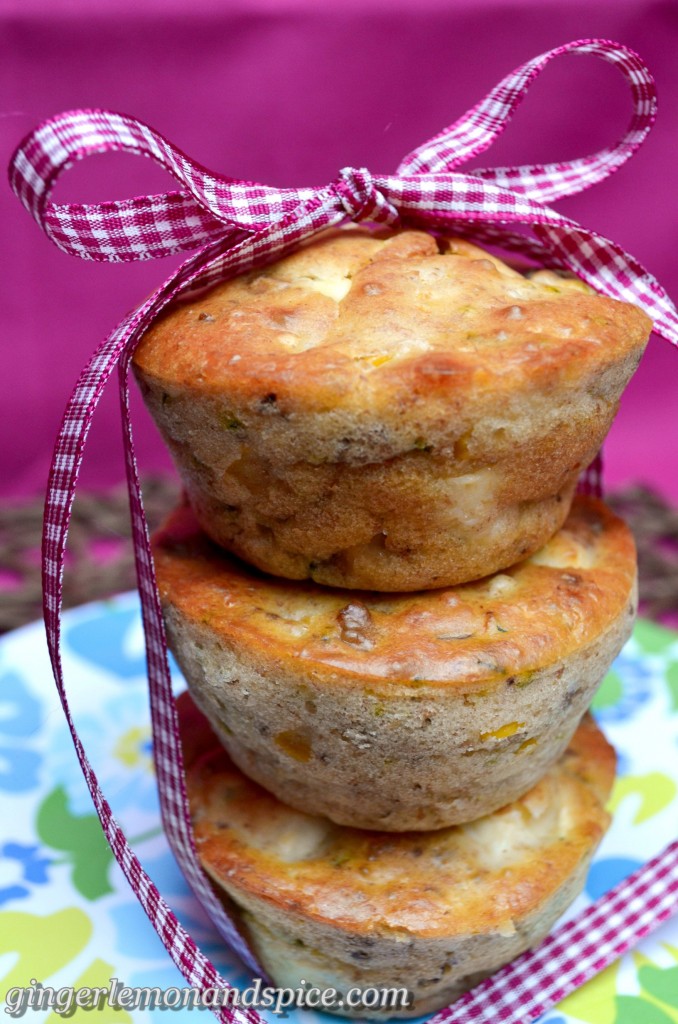 Also I tried myself on a little bit of 'food decorating' for this shoot – how do you like the pictures?
Zucchini, Corn And Feta Muffins
A perfect and delicious little snack, which keeps well and is ideal to put in lunchboxes or take on picnics!
Author:
Kathrin @ ginger, lemon & spice
Ingredients
2 eggs
80ml (1/3 cup) oil (rapeseed or sunflower)
300ml (1¼ cup) buttermilk
300g (2½ cups) flour (I used half white/whole wheat)
1 teaspoon salt
1 tablespoon baking powder
100g corn* (canned or frozen)
100g zucchini*, finely grated
100g chopped walnuts*
150g feta* in small cubes
Instructions
Grease a muffin tin and put in muffin paper cups if you want. Preheat oven to 180°C (350 °F).
In a bowl mix eggs, oil and buttermilk well. Add flour, salt and baking powder on top and distribute the dry ingredients a little with a spoon. Then mix wet and dry ingredients slowly until just incorporated.
Add corn, zucchini and walnuts. Then fold in feta carefully with a tablespoon.
You can use the spoon now to transfer the batter into the muffin cups! You can make the cups pretty full, at least in my case the muffins just rose but did not spill and sank back when cooling!
Bake the muffins for 25-30 minutes. Check with a wooden skewer!
Enjoy!! 🙂
Notes
* I am sorry I can't tell how much of those ingredients you need in cups. Corn, walnuts and feta it is approximately 1 big handful of each and zucchini about ¾ of a smaller one.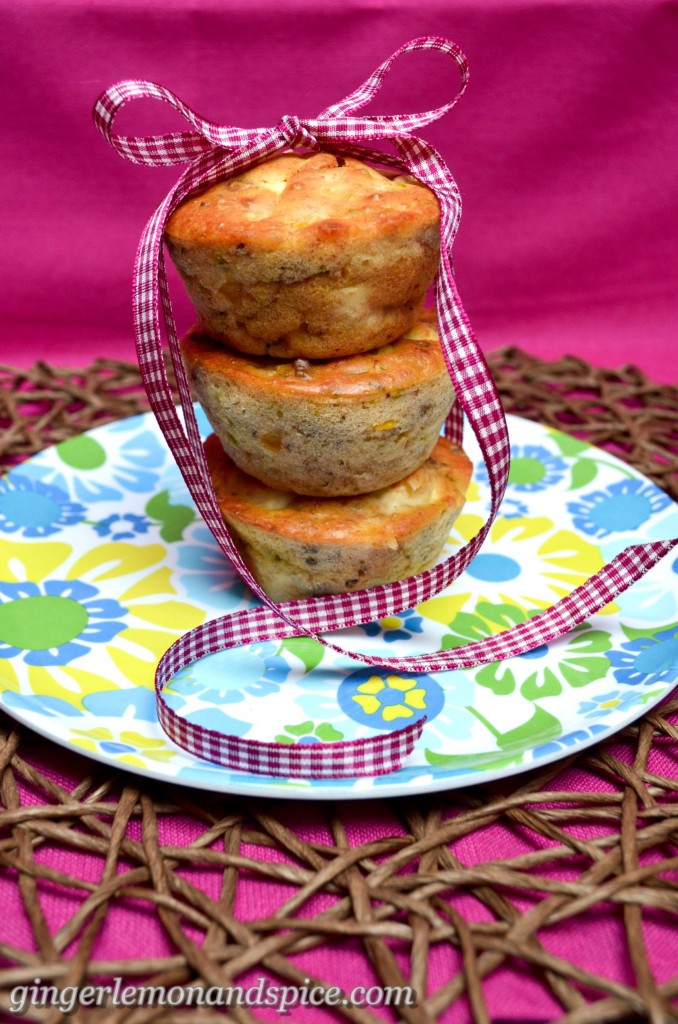 Lots of love,
~ Kathrin
&copy Copyright 2013 Kathrin, All rights Reserved. Written For:
ginger, lemon & spice