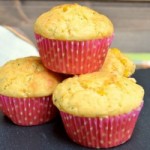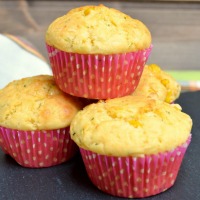 Hello everyone!
Today I have something for you, that I have never made or even tried before then: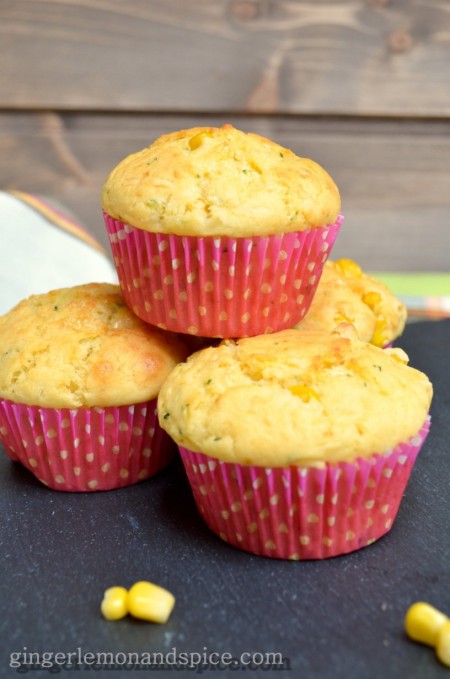 CORN MUFFINS!
I saw corn muffins or bread on different blogs and it always looked so yummy with it's light brown top and golden color! I know that they are/it is often eaten with chillis or other warm comfort dishes, so I needed to try!
With what do YOU like to eat your corn muffins or corn bread?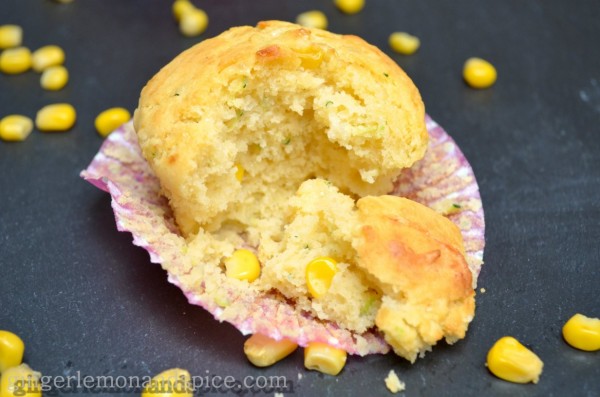 These ones of course have a special little twist. They have shredded zucchini in them, which makes them a little healthier!
Since my mum forgot to pick a zucchini in our little backyard it grew quite big – like REALLY big. I haven't seen one this big before!! It was like a baseball bat, but about three times as thick!!
I didn't have my camera on hand (big mistake 😉 ) so I don't have a picture, but please just believe me when I tell you – this thing was enormous!!
I googled and searched all my sources to find recipes to use up my zucchini monster. And this is one of the recipes that has made it to the final list! (which means, there will be more! *wink* 😉 )
I adapted this recipe from Two Peas and their Pod and I am quite pleased how they turned out!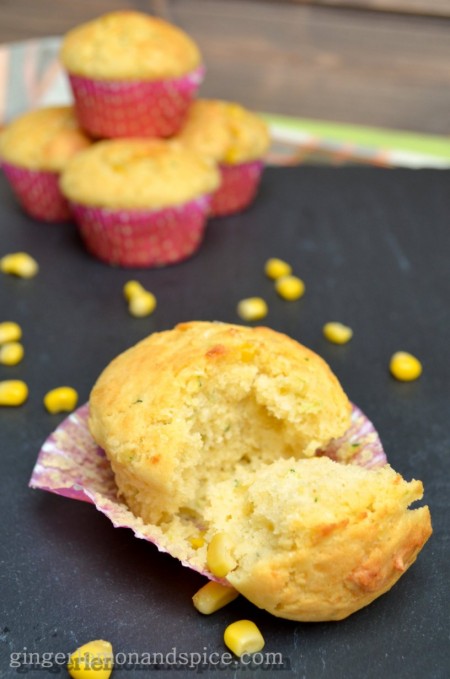 I hope you give them a chance! Have fun baking!!
Zucchini Corn Muffins With Cheese
A yummy side for any chilli! Or simply perfect as a snack.
Author:
Kathrin @ ginger, lemon & spice
Ingredients
1 cup buttermilk
45g (3 tbsp) butter, melted and cooled
3 tbsp canola oil
2 large eggs
150g (1 cup) flour
120g (1 cup) corn flour
4 tbsp sugar
2½ tsp baking powder
¼ tsp baking soda
½ tsp salt
½ cup shredded zucchini, liquid squeezed out
½ cup corn kernels (frozen or canned)
1 cup shredded Cheese (I used Gouda)
Instructions
Preheat the oven to 300°C (400°F). Line the 12 molds of a muffin pan with paper cups.
In a bowl mix eggs, buttermilk, melted butter, and rapeseed oil until well blended. Add flour, corn flour, sugar, baking powder, baking soda, and salt and mix well but start slow.
Fold in zucchini, corn and cheese and divide the batter evenly between the 12 molds.
Bake for 15-20 minutes in the oven until the tops are golden and a skewer inserted into the center of the muffins comes out clean. Let the muffins cool for 5 minutes then remove them from the pan and serve.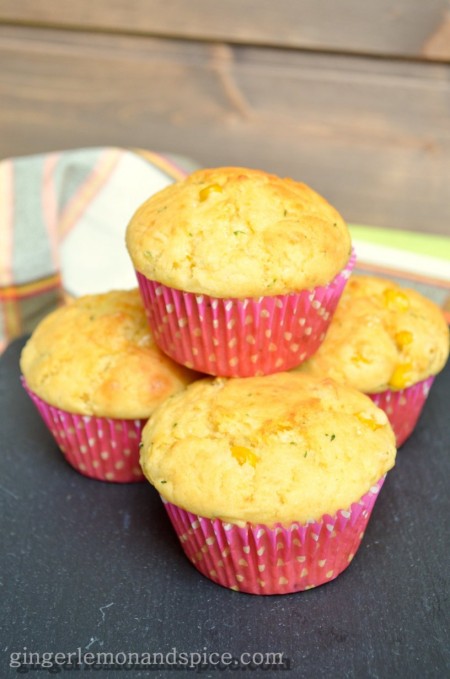 See you soon,
xoxo ~Kathrin