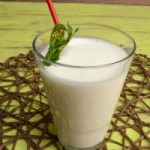 Merhaba! Hey guys!
Today I am going to talk about some special drinks in Turkey. As most of the people in Turkey are Muslims and they should not drink alkohol of course the drinks I am talking about are alcohol free!
There are three drinks in Turkey that I would consider the most traditional: Tea, Coffee and Ayran.
The people in Turkey drink tea or Çay as the Turkish word is almost everytime of the day. It is even some kind of a social thing! People meet for tea at work between breakfast and lunch and also between lunch and dinner. It is a special time everyone knows about! It is nice to have that break and talk to your collegues 🙂 Also you will be served a glas of tea after every meal – in restaurants and also at home! The tea I'm talking about is a black tea brewed very strongly in a two kettle pot. In the upper one there is the tea and in the lower one is water. When you want to serve the tea you pour just a little bit of the very strong tea into your glas and fill it up with the hot water. Drinking tea is an everyday thing, but it is also celebrated. And that is especially in summer too! I was really surprised when I was offered a hot beverage on those hot days but I took a chance and accepted and it was unbelievable: It really cooles you down and let's you handle the heat much better!
Coffee is also a very celebrated drink in Turkey. It is brewed in a very special way and you have to decide before how sweet you like it! The coffee powder, sugar and water are boiled together and then you let your coffee poured in small 'espresso cups' sit for a few minutes and the powder sinks to the bottom. Now you can drink your coffee! It is a little bit thicker and creamier than you might be used to, but it is very delicious! When you come to the powder you should of course not drink it. If you are sitting with someone from Turkey they might be offering now to read the future out of your cup! If you get the chance, just do it, it is very fun 🙂 Not everybody takes this seriously!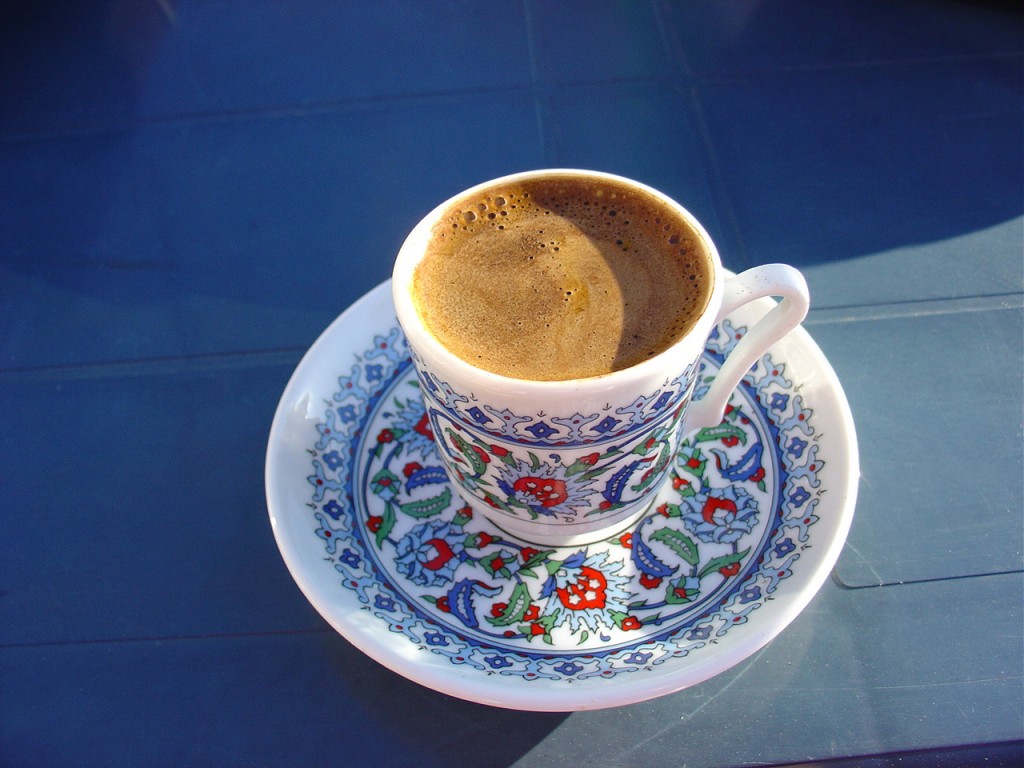 The recipe I have for you today is for the secret national drink of Turkey: Ayran! Ayran is a drink mixed from the firm süzme joğurt with water and a tiny bit of salt. You can get it in every restaurant, supermarket or wherever you go! It is especially great to drink on hot days or if you have eaten something really spicy. This drink will wash all the capsaicin (that's the substance that gives the hot feeling on your tounge) down and you will feel much better! I have realized that not every brand of premade Ayran tastes the same: Most of them are too watery or too salty for my taste butts. Just try different ones, or even better: Make your own!! It is very easy, just scroll down to the recipe!
Ayran -Turkish Yoghurt Drink
A delicious salty yoghurt drink especially in the summertime! It is also perfect to cool you down if you ate something hot.
Author:
Kathrin @ ginger, lemon & spice
Ingredients
300g süzme yoğurt (Turkish yoghurt with 10% fat - other types will do too, but the higher the fat content the more delicious)
150ml cold water
a pinch of salt
Instructions
Mix yoghurt, water and salt until foamy! The drink should be of thicker consistency like a shake. If you use a different type of yoghurt, you might have to adjust the amount of water!
Just add a little salt first and taste, you can still adjust. You will need less than you think!
Afiyet olsun!!
Here are the other recipes I shared during this series:
Snack/Fast Food – Lahmacun

~ Kathrin
&copy Copyright 2013 Kathrin, All rights Reserved. Written For:
ginger, lemon & spice