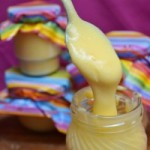 Hey people!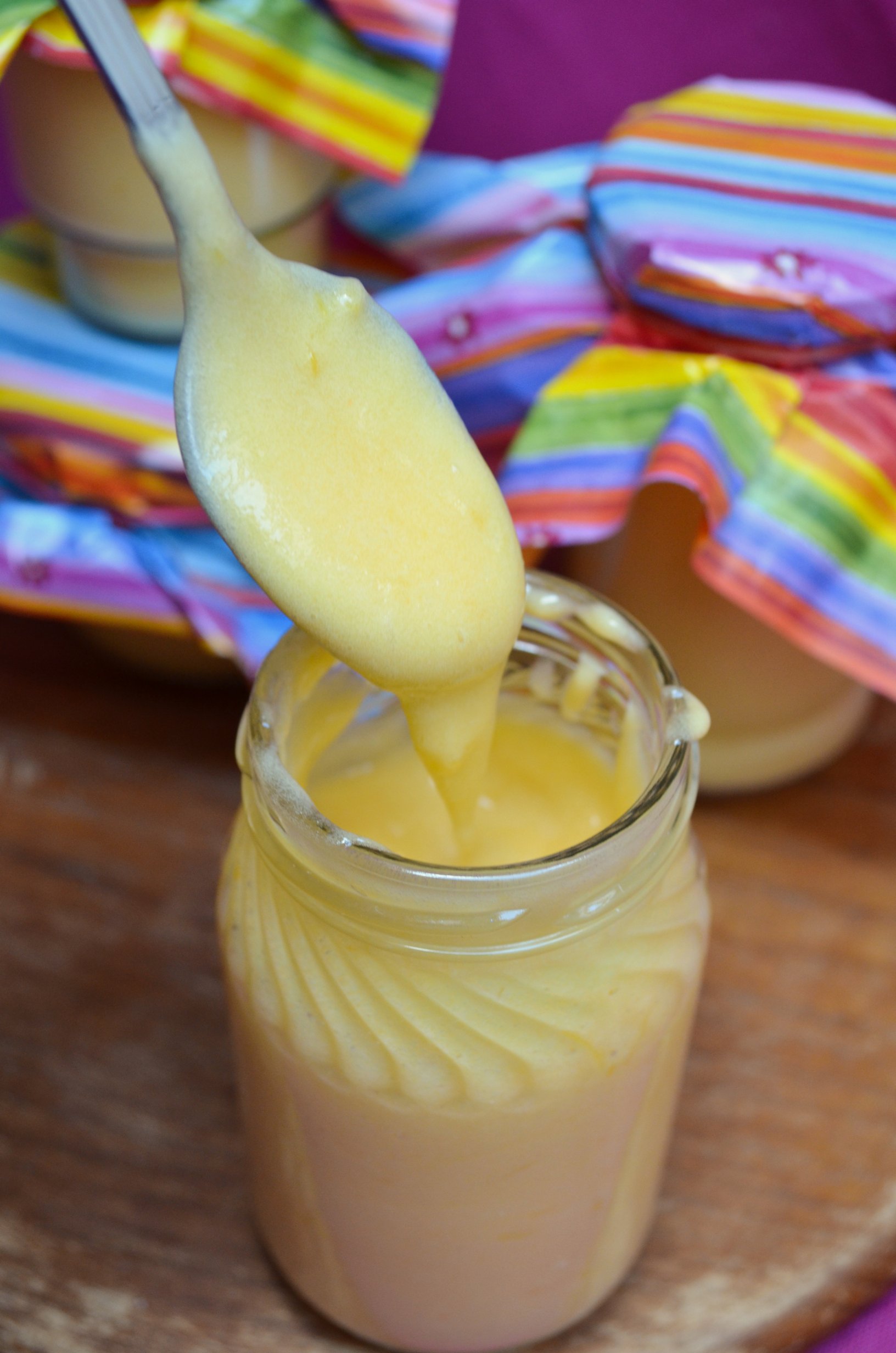 I am totally in a lemony, citrusy mode. I just HAD to buy those organic lemons in the store!! I didn't really have a plan what to do with them, and I had a lot of ideas. I thought of a lemon loaf, lemon rosemary palmiers, meringue with lemon and raspberry, lemon pasta,… Well I guess I had a lot of ideas. When you should be learning and concentrating on stuff your mind is very happy to escape to things like that!
But in the end – you might have guessed it – Lemon Curd it was!!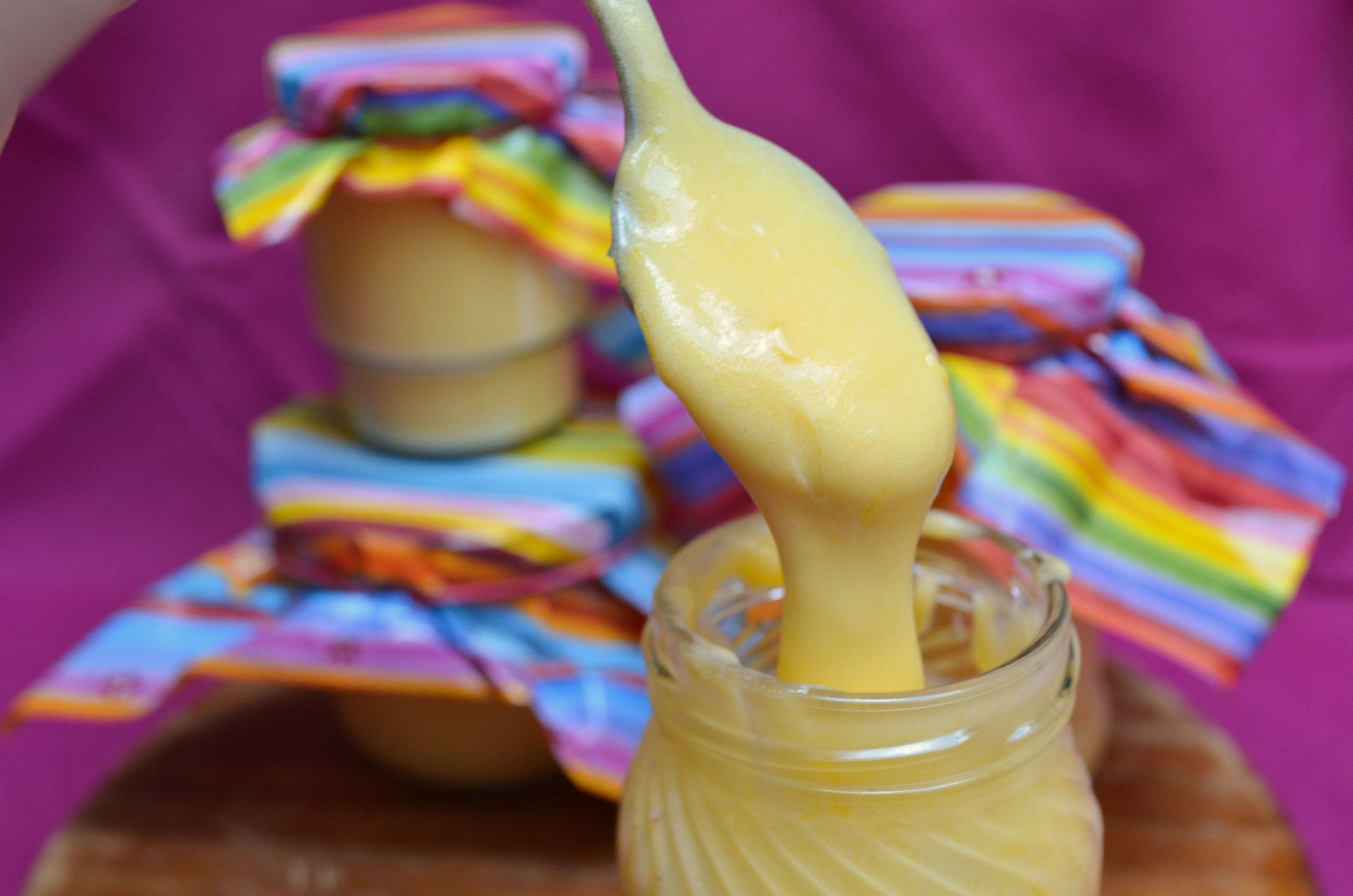 I have never done lemon curd before, but I got a jar from a friend as a gift for my birthday once. I really liked the sour and sweet taste of it and it went quickly, just like that, on bread with cream cheese. But there are sooo many more thing you could do with lemon curd! I am thinking about trying those nice mini pavlova stacks from Donal Skehan and make a second version with lemon curd. But I am not sure yet – let's see if there will be enough lemon curd left or if it will be gone as quickly as the one I got more than a year ago!!
This version of the curd is adapted from sweetapolitas Lemon Meringue Cake and it is very creamy and thick. It does not drop from your spoon, believe me, I have tested this 🙂 The pictures were taken when the curd still was a little warm. It is soo delicious, I can just eat it with a spoon and don't need bread or cake or anything with it!!
After you gathered all your ingredients it is very easy and quick to make. Well, at least if your not taking about a thousand pictures during the procedure 😉

Creamy Lemon Curd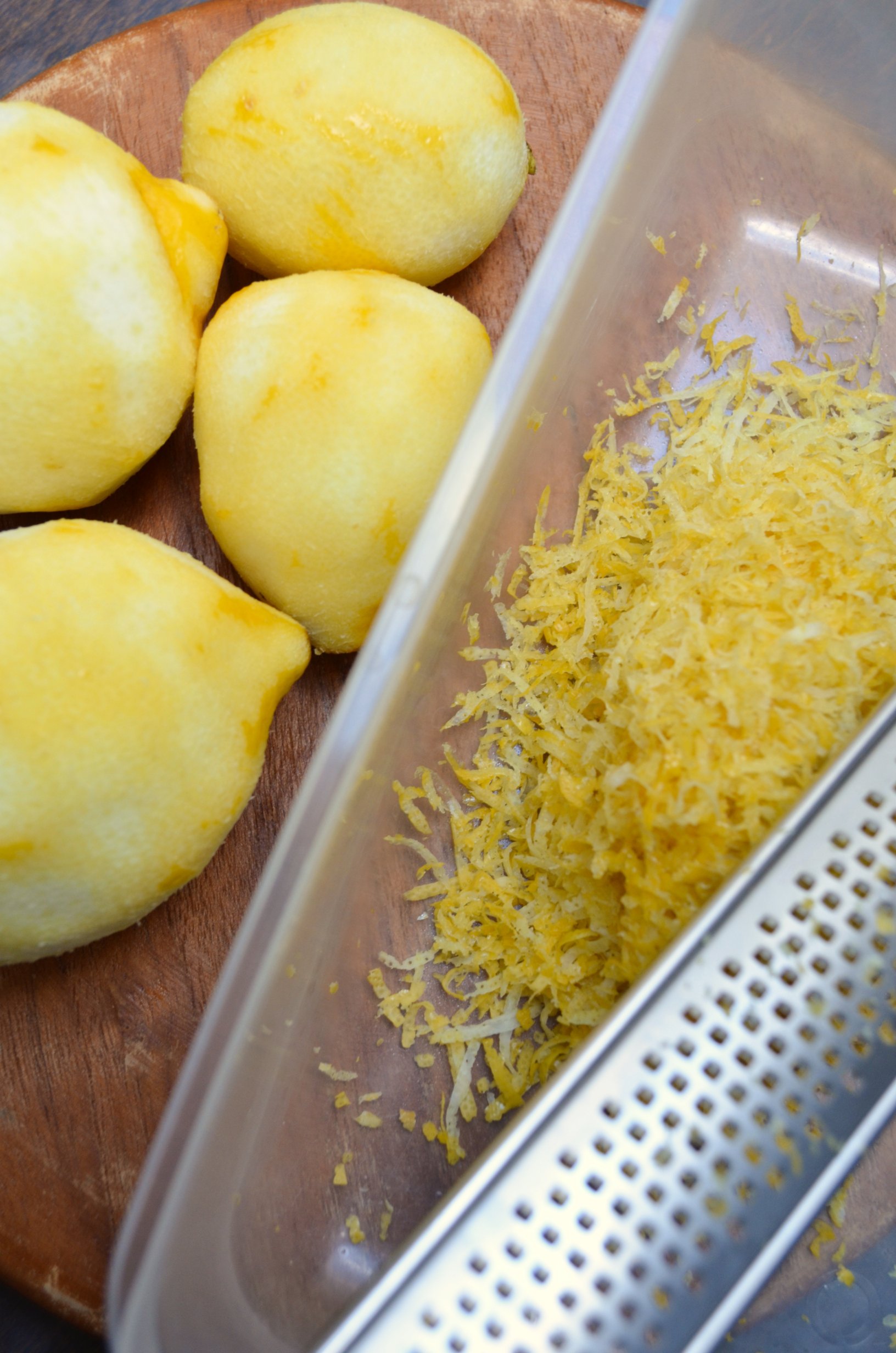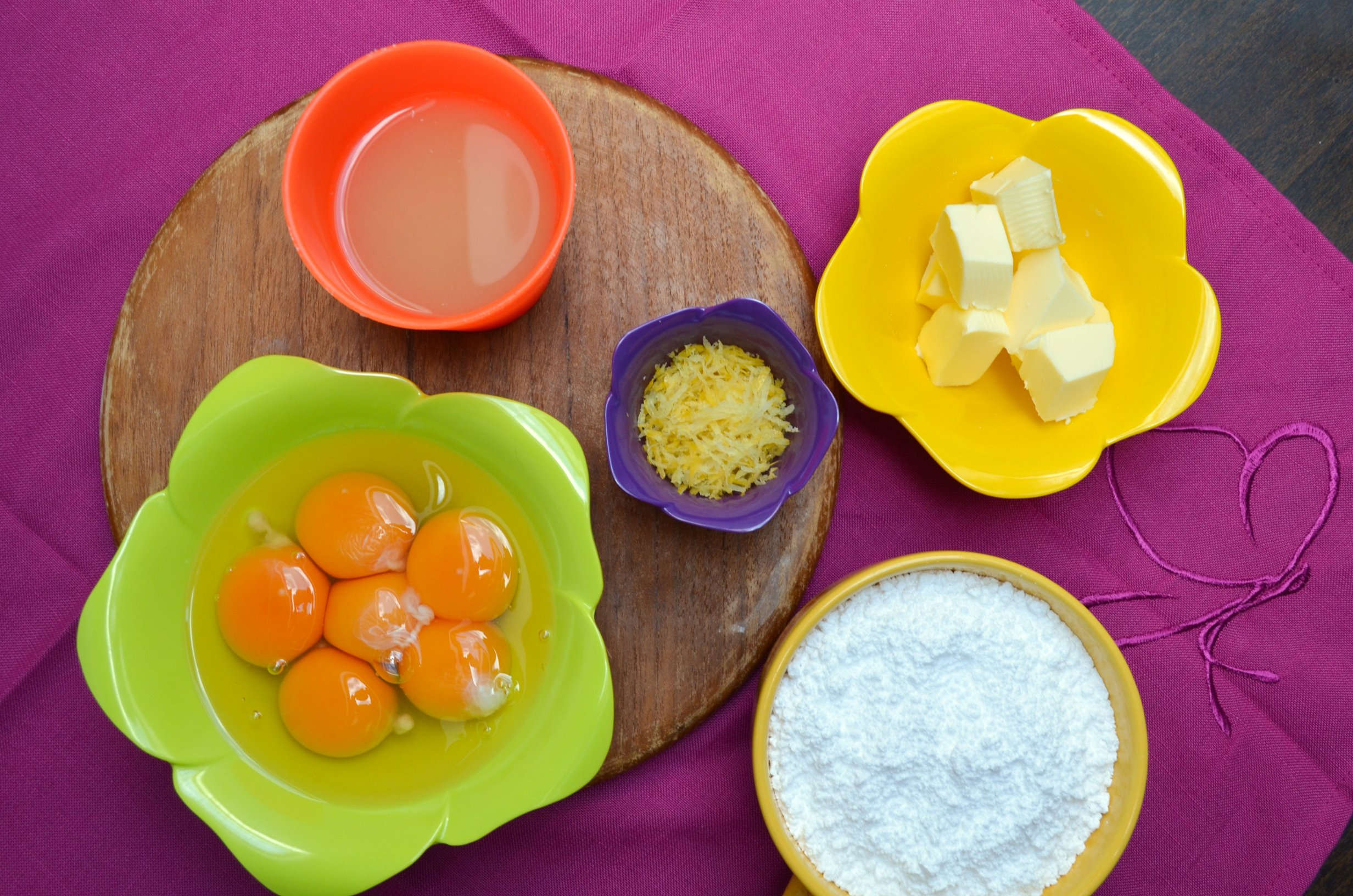 Ingredients:
4 organic lemons, you need zest and juice
2 whole eggs
4 egg yolks
200g (1 cup) sugar (I used powdered sugar, then it is 1 3/4 cup)
60g (4 tablespoons) butter
Directions:
1. Zest the lemons. You need 2 teaspoons of zest. You can dry the rest of the zest or use it in another recipe. Press juice out of the lemons. You need 160ml (2/3 cup) of juice!
2. Prepare a pot and a metal or ceramic bowl that fits on top. The Bowl should not be too small! Pour hot water into the pot but only as high so that the bowl does not touch the water. Take the bowl of and prepare the mixture
3. Beat eggs and sugar in the metall bowl with a hand mixer until very foamy. Add juice. Stir slowly as it will be very liquid now!
4. Now put the bowl back onto the pot and on low-medium heat and add the butter. Don't go away, you have to whisk more or less constantly!
5.When the mixture changes consistency and gets thicker take the bowl of the heat and put the mixture through a fine sieve. Now add the zest and stir well. You can put the lemon curd into one bowl and cover with cling film so that it touches or you could do it like me and pour it into several small glass jars, clean the rim and close them immediately. The curd should stay fresh for one or even two weeks in the refrigerator, but I have not tried it myself. So no garantees 😉 Enjoy!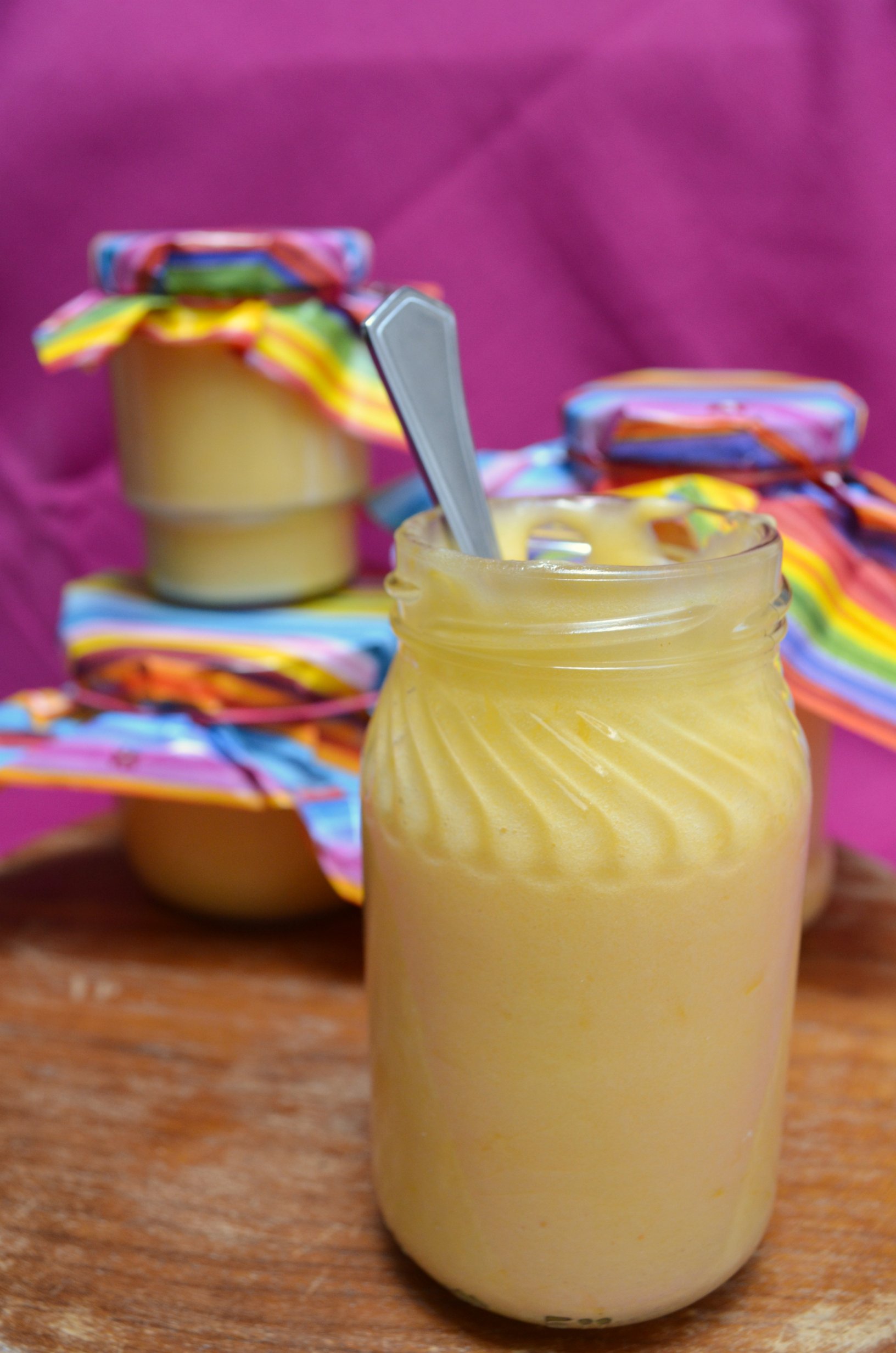 ~ Kathrin
&copy Copyright 2013 gingerlemonandspice, All rights Reserved. Written For:
ginger, lemon & spice