Hello everybody!
It has been some time, since I last posted and a lot of things have happend, but I hope you're still out there somewhere and ready for a new week of AROUND THE WORLD, WEEK BY WEEK!!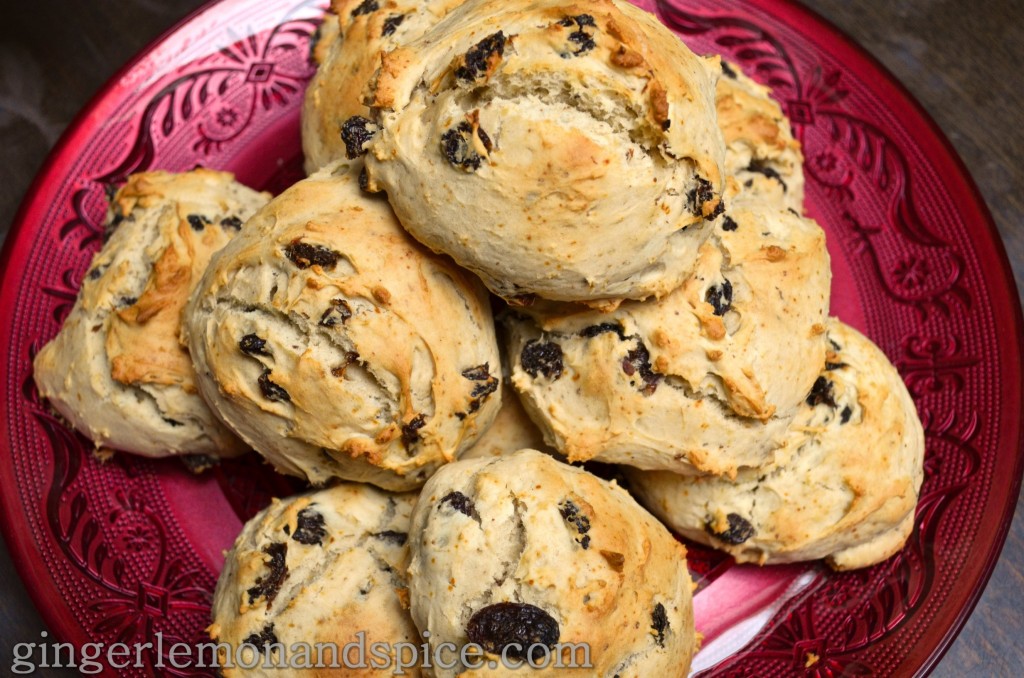 As I told you already in this post and another one including a recipe for delicious Brown Soda Bread, IRELAND feels kind of like my second home. When the plane sinks through the clouds and I get a first look of the green fields surrounded by the dark stone walls covered with blackberry bushes I feel very calm and excited all at once.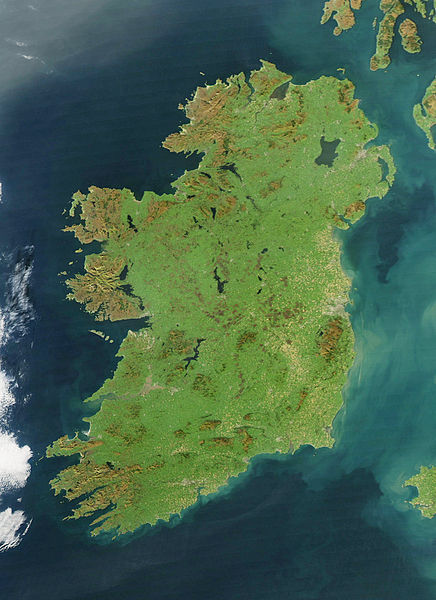 I have been to the green isle already so many times, I just lost count –  I guess it might be around 15 times or so, but thats definitly not the final number.
It is no surprise then, that I chose this country to be the second one featured in the Around the World series!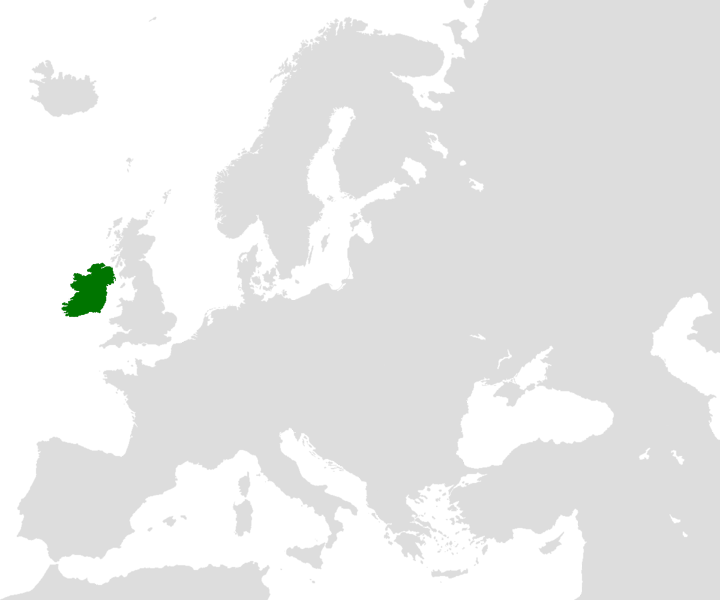 The Republic of Ireland is an island located in the north west of Europe and surrounded by the Atlantic Ocean. Wikipedia tells me, that the population of the isle is about 6.4 million whilst 4.6 million people live in the Republic of Ireland and 1.8 million people in Northern Ireland, which belongs to the United Kingdom of Great Britain. Especially in the south the effects of the gulf stream can be seen in a very mild climate which allows even palm trees to grow in some places! The island is known for its very green appearance due to the big amount of rain that comes down, compared with other countries.
I think thats enough talk for right now, I have the whole week to talk about the country and don't want to tell you all at once 😉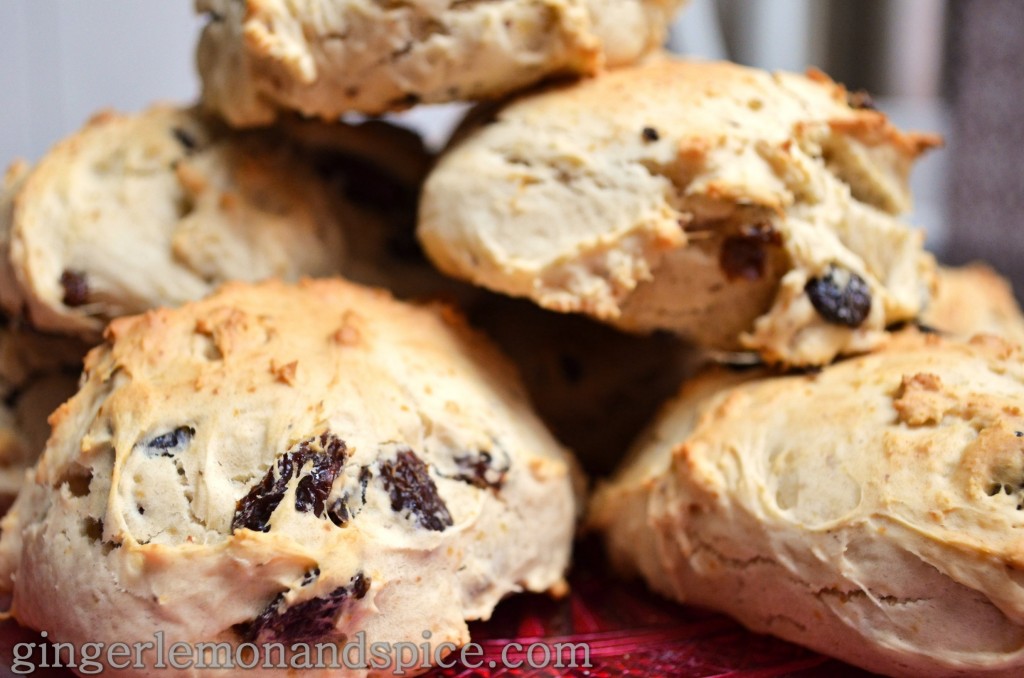 Since in Ireland there isn't a special tradition of serving appetizers or other food before the main course (which should usually be the category of the first recipe in the series) I thought I might share with you some info about what the Irish eat for breakfast!
So here it comes 🙂
Actually there is a dish that is called a 'Full Irish Breakfast', but I am not able to shoot any pictures of my own of it because it is nearly impossible for me to get those ingredients in Germany! It contains baked irish small sausages, bacon, tomatoes, irish black pudding (a kind of blood sausage), mushrooms, fried eggs and baked beans! Of course buttered toast can't be missed with this! If you want to have a look how its done look at Donal Skehan's page and see how a real irish fella makes his 'Full Irish'!
Of course this dish is more of a special breakfast on weekends as it takes some time to prepare and is a bit heavy on the calories for an everyday breakfast too.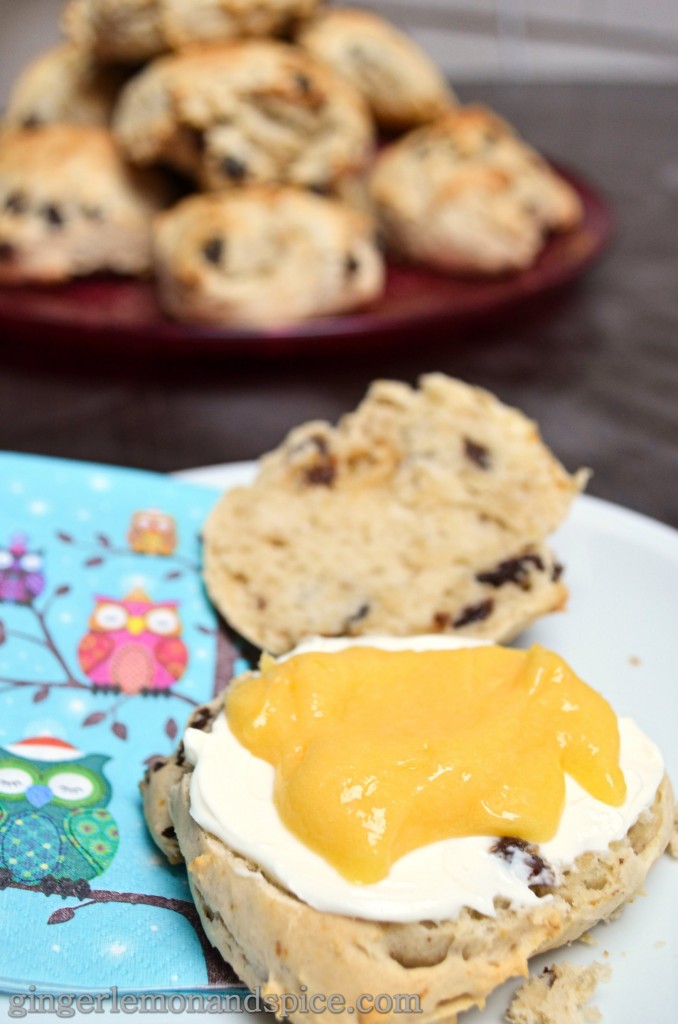 On a usual school day people prefere to eat porridge (a warm pudding of oats and milk or water with sugar and maybe fruit) or some kind of scones with butter, cream and jam. And this is what I have for you!
Scroll down for my recipe for Irish Breakfast Scones with Raisins!
Irish Breakfast Scones with Raisins
A perfect and quick to make scone recipe which pleases everyone! Yummy scones for breakfast, teatime or any time of the day with an incredible easy recipe!
Author:
Kathrin @ ginger, lemon & spice
Recipe type:
Breakfast, Teatime
Ingredients
450 g flour
1 sachet baking powder (1 Tbsp)
50 g sugar
50 g softened margarine
a pinch of salt
300 ml milk
100 g of raisins
Instructions
Preheat oven to 220° C.
Mix all the ingredients together, except the raisins, they should be added last. I just use a fork to work the dough. It should still be wet but dry enough to handle!
Just use two tablespoons to form big balls and put them on a baking sheet covered with baking paper.
Bake the scones for 12-15 minutes. They are ready if the top and bottom is golden - don't bake them too long! Enjoy 🙂
Notes
You can leave the raisins out if you don't like them or substitute with nuts or other dried fruits! Serve the scones with butter, whipped cream & jam! In the pictures I served them with lemon curd.

Here are the other recipes I shared during this series:
 ~ Kathrin
&copy Copyright 2014 Kathrin, All rights Reserved. Written For:
ginger, lemon & spice