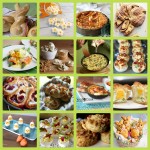 Happy Good Friday to all of you!!
I hope you have a great easter-weekend with lots of love from your families! 🙂
Is your easter menue set already? Did you have the right idea for the decoration yet? Maybe you need some more inspiration on what you could do and make?
Then you should read on!!
I am going to share some easter food ideas and easter decorations with you, that I found on the internet while I was having a look for myself. I thought I have to show them to you too, because they are worth to be seen!
Have a look at all the pretty pictures 🙂
1) Breakfast Ideas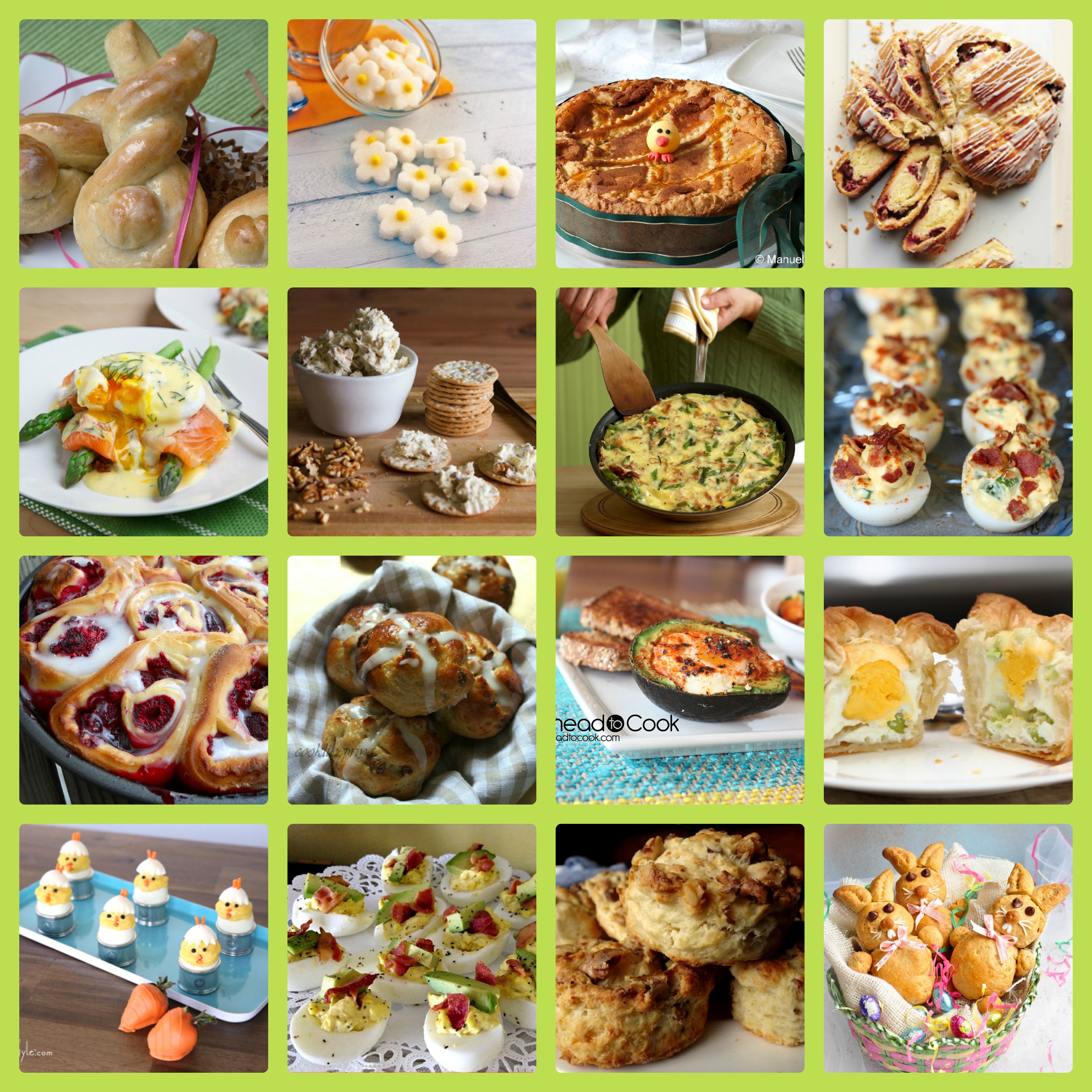 2. Daisy Sugars
4. Yeasted Cheese-and-Sour-Cherry Coffee Cake
5. Smoked Salmon Asparagus Quinoa Cake Eggs Benedict
7. Green Bean Ham and Cheese Frittata
8. Bacon Jalapeno Deviled Eggs
10. Hot Cross Whole Wheat Buns
12. Egg in a Basket
14. Bacon & Avocado Deviled Eggs
2) Desserts and Sweets
1. Cadbury Egg Inspired Triffle
2. Bird's Nests
4. Chocolate Covered Strawberry 'Carrots'
5. Easter Peeps Cookie Butter Cups
7. Carrot Cake Cookies with Cream Cheese Frosting
8. Mint Chocolate Chip Cookie Dough Dip
10. Lemon Almond Crinkle Cookies
11. Jello Easter Eggs with Vanilla Cream
13. Strawberry Banana Ice Cream
16. Cheesecake Filled Chocolate Easter Eggs
3) Cakes and Cupcakes
3. Chocolate Brownies with Spinach and Carrots
4. Rainbow Cake
8. Lemon Meringue Delight Cake
10. Ferrero Rocher Deluxe Cake
16. Cornmeal-Almond Cake with Strawberries and Mascarpone
4) Decoration
1. Spring Centerpieces with Blue Eggs & Daffodils
3. Easter Brunch Entertaining Ideas
7. Spring Easter Table Setting with Daffodil and Moss Centerpiece
I hope you like my little collection!!
Happy Easter to all of you!!
~ Kathrin