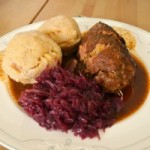 Happy Easter to all of you!!
I hope you are having a great time with your families?
Today I want to show you what we ate at our traditional family lunch on easter sunday. My two cousins and me helped my grandmother prepare the food the day before and on sunday morning. It was a lot of food to prepare but we really were a great team and were done quickly! And we had a lot of fun too, which in my book is even better 😉
We started with preparing the Rouladen. We had large beef cuts that were filled with mustard, onions, speck, pepper and salt by my cousins and I rolled them up and secured them with steel needles.
Here you can see the finished Rouladen: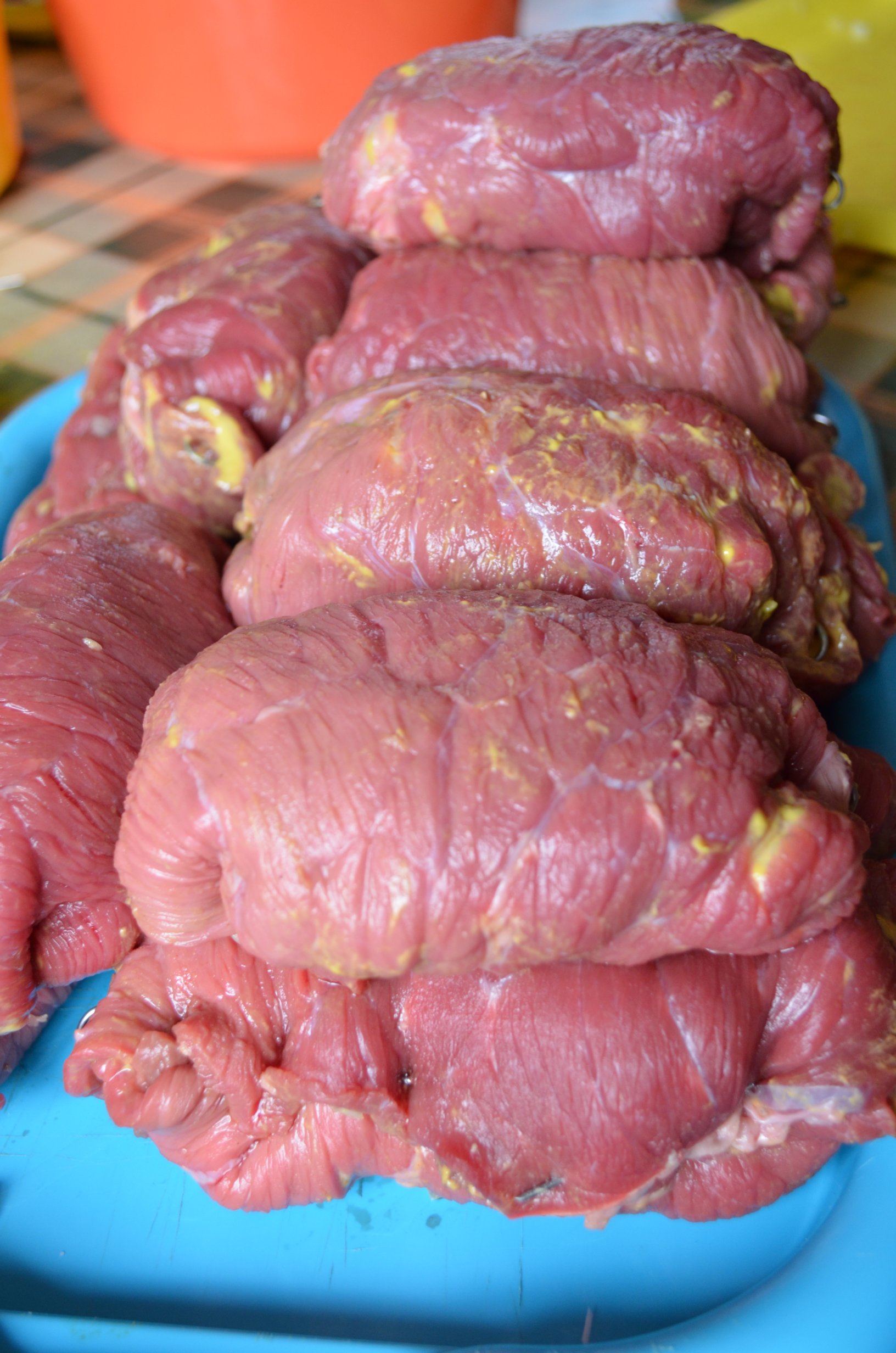 During the time we made the Rouladen we cooked some potatoes which we peeled and pressed through a poatoe ricer next.
I had already cut some dowdy buns into squares which were roasted in a pan with butter. Those were ingredients we needed for the potatoe dumplings (Knödel) which we prepared in the morning of the next day.
You can see my grandmother cracking some eggs into the mixture and then mixing it with an amount of flour that I don't know – she just adds it until it 'feels right' 🙂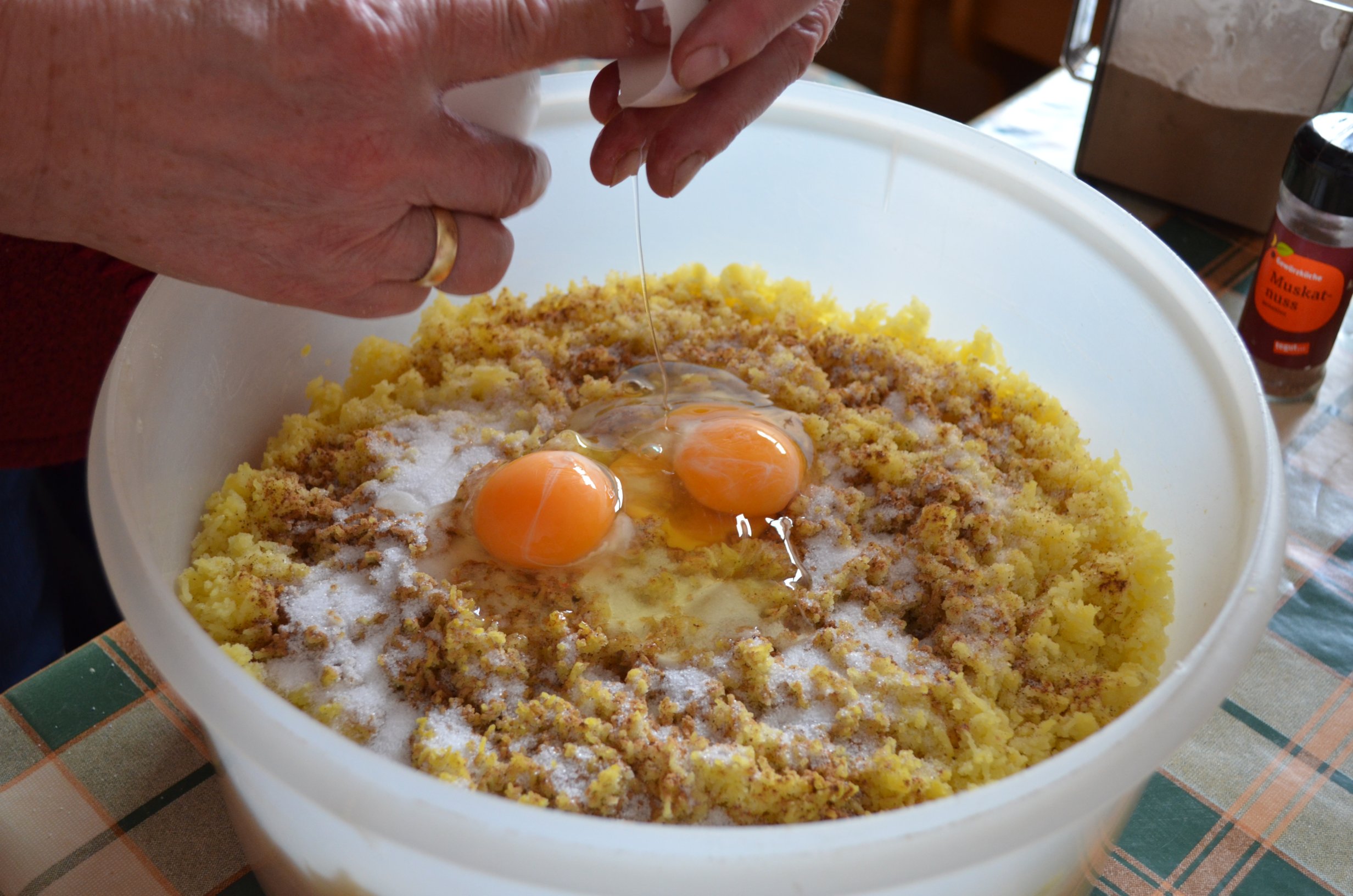 There was seasoning involved, too: Salt and nutmeg. Usually she adds parsley too, but not this time!
After the dough had the right consistency we formed perfectly round balls to make the dumplings. I just loooove how they looked like!! The next picture is my favorite one 🙂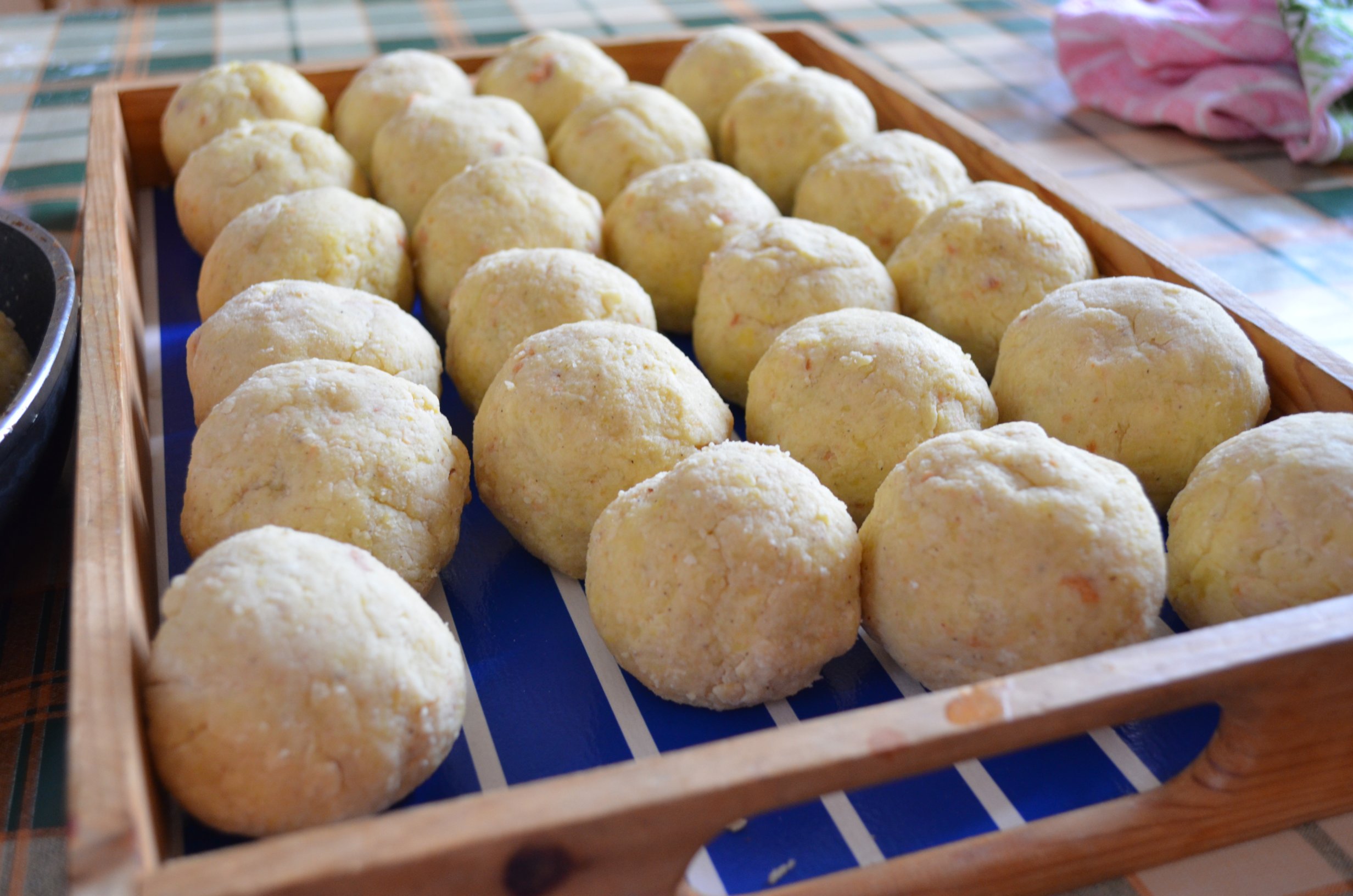 At that moment the Rouladen were already cooking in the oven for hours! My grandma roasted them just after her breakfast which is usually quite early in the morning. Then she made the sauce with roasted vegetables and stale german bread. I don't have any pictures of this as I was still sleeping 😉 But by the time the Knödel were findished and we tasted the sauce they looked like this: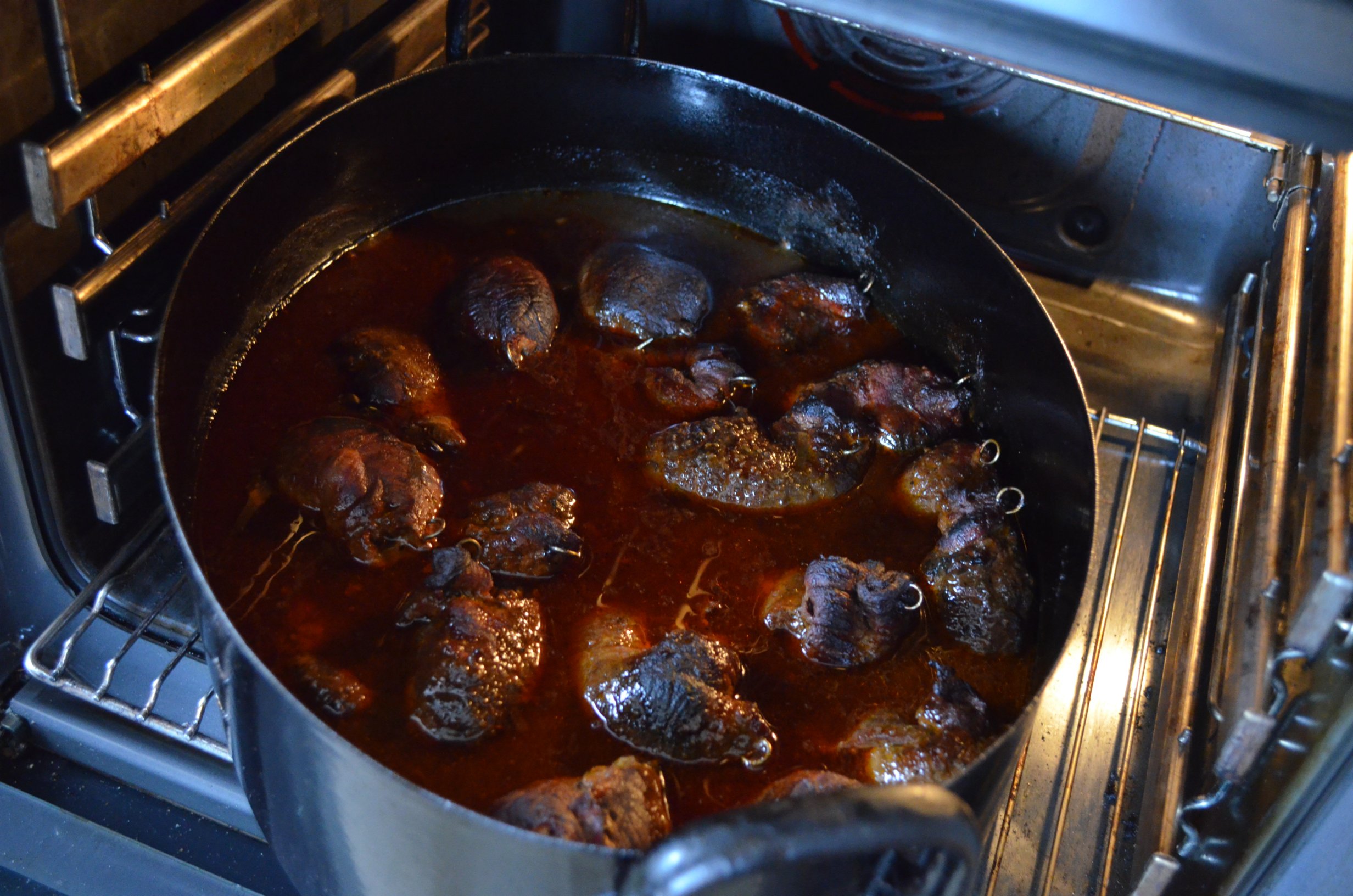 My mothers family lives very close together, actually in houses next to each other. So after preparing the food at my grandma's house I brought everything I could to my aunt's house where we ate together.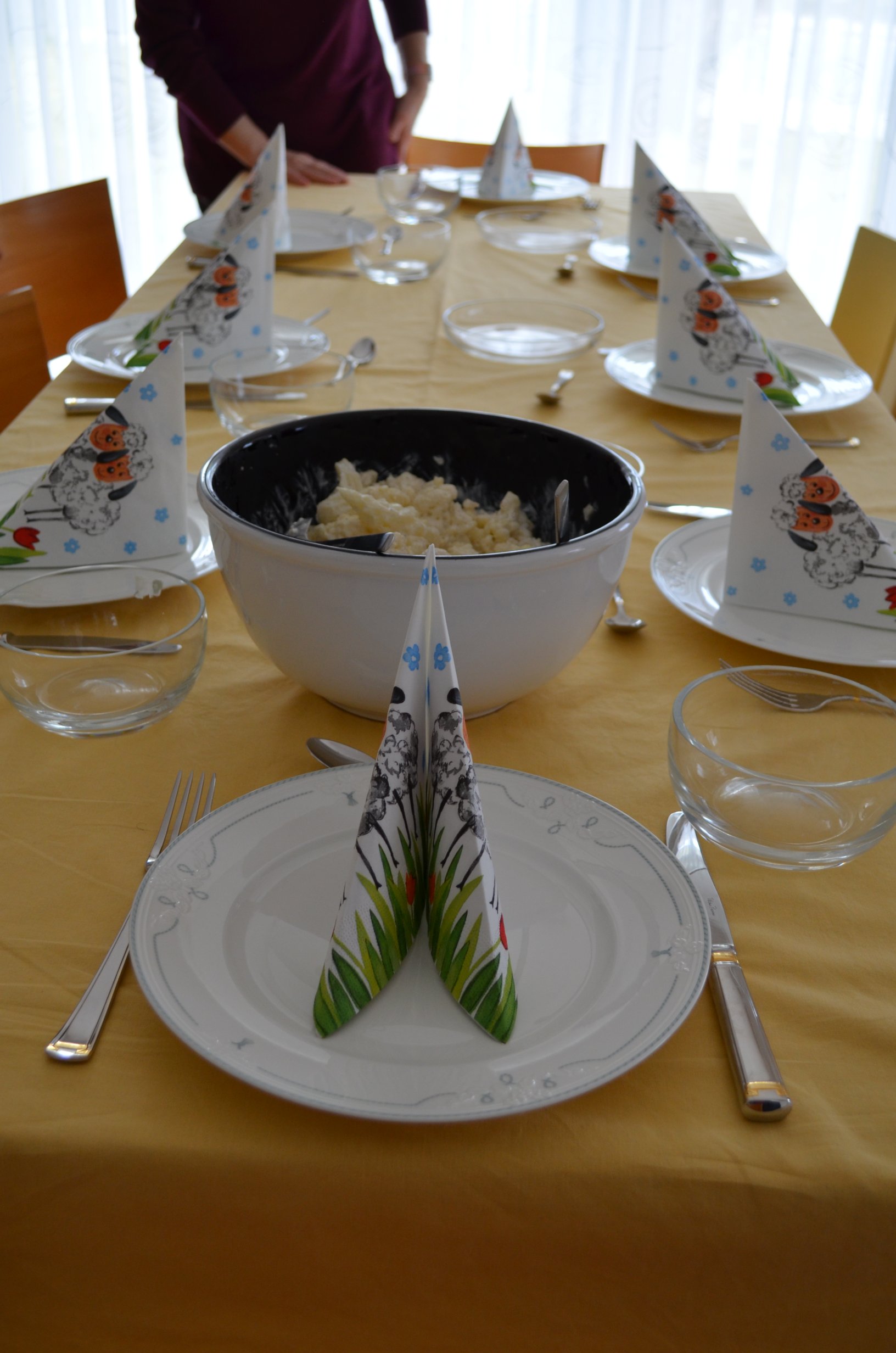 The napkins were just sooo cute 🙂
We also had cauliflower salad, green salad and red cabbage.
The food was soooo delicious!! We have this everytime on christmas and on easter, but I was still amazed how scrumptious it was!!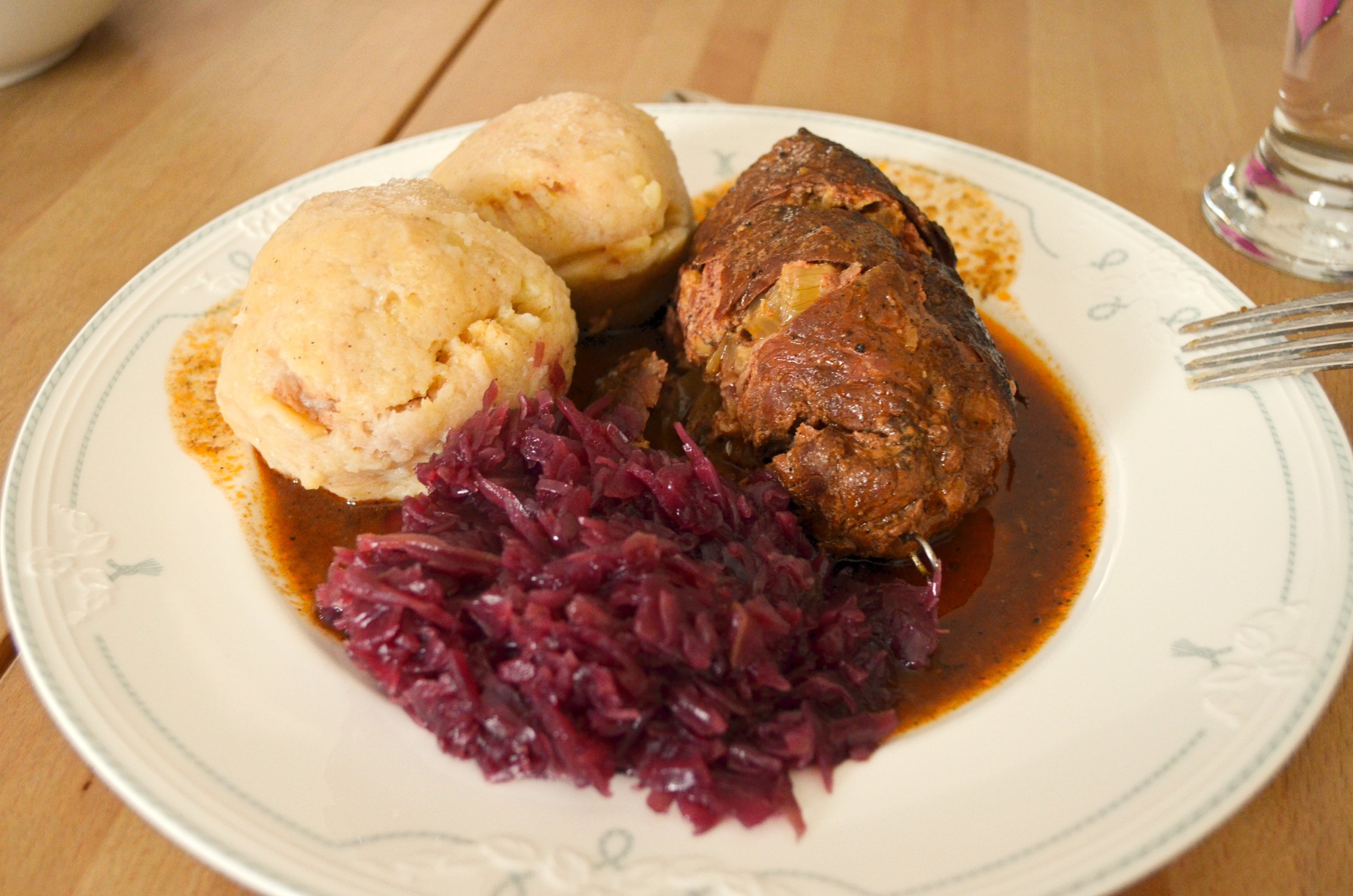 And then it was all gone and we needed a little break before we could go on with the dessert.
The dessert was some layered goodness I spontanously created the day before with crushed cantuccini, some roasted coconut, a layer of caramel maple cream, raspberries and strawberries and a creme of banana and 'Quark' which my translater says is called curd cheese in english. It is something german I have never found in any of the countries I have been before!
I thought the dessert was really delicious, and as all of the glasses were emptied in silence I guess the rest of the family will agree 😉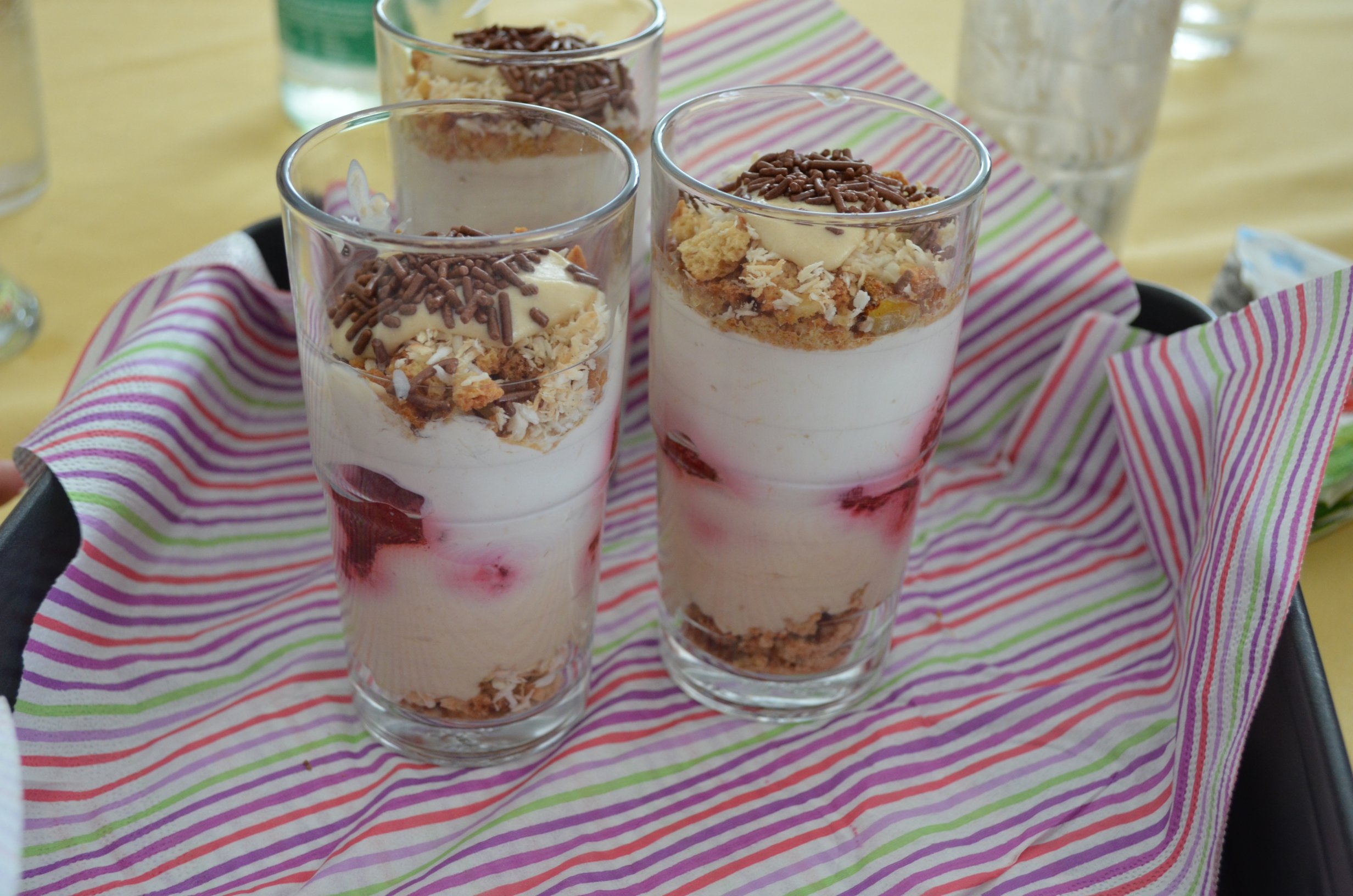 So this was our traditional family meal. What did you have to eat?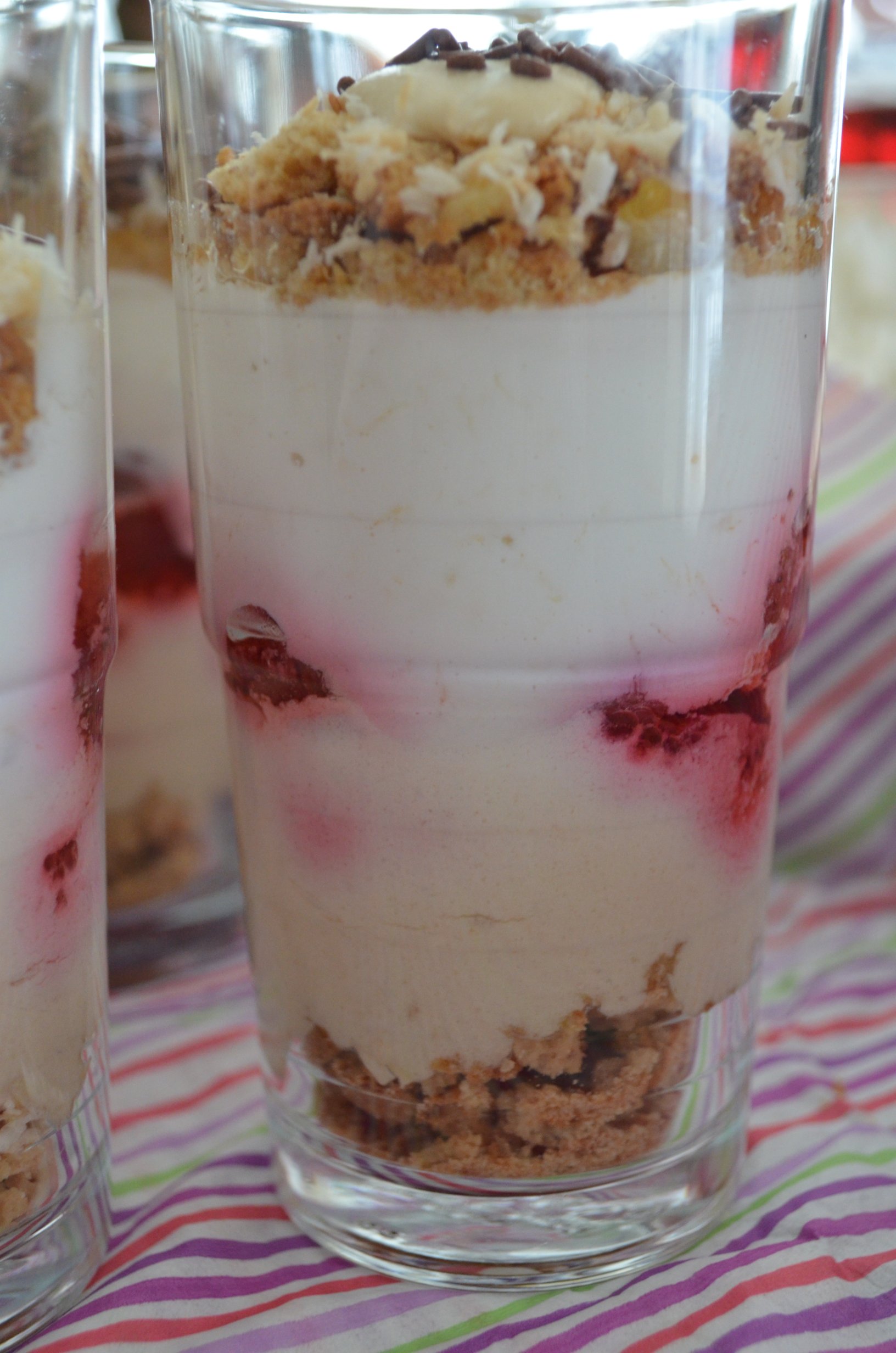 I hope you liked the little show of pictures!
~ Kathrin