Hey there people!
I am soooo excited to tell you that I now have more than 1000, I mean ONE THOUSAND Facebook Fans!!! I am thrilled!! That is soooooo amazing!!!!
Each and every one of you makes me soooo happy and I am very grateful! I feel so honored that you read my page and blog and that you even 'like' it!!
It means the world to me!! 🙂
To give a little something back I decided to take this occasion to host a little giveaway for you!!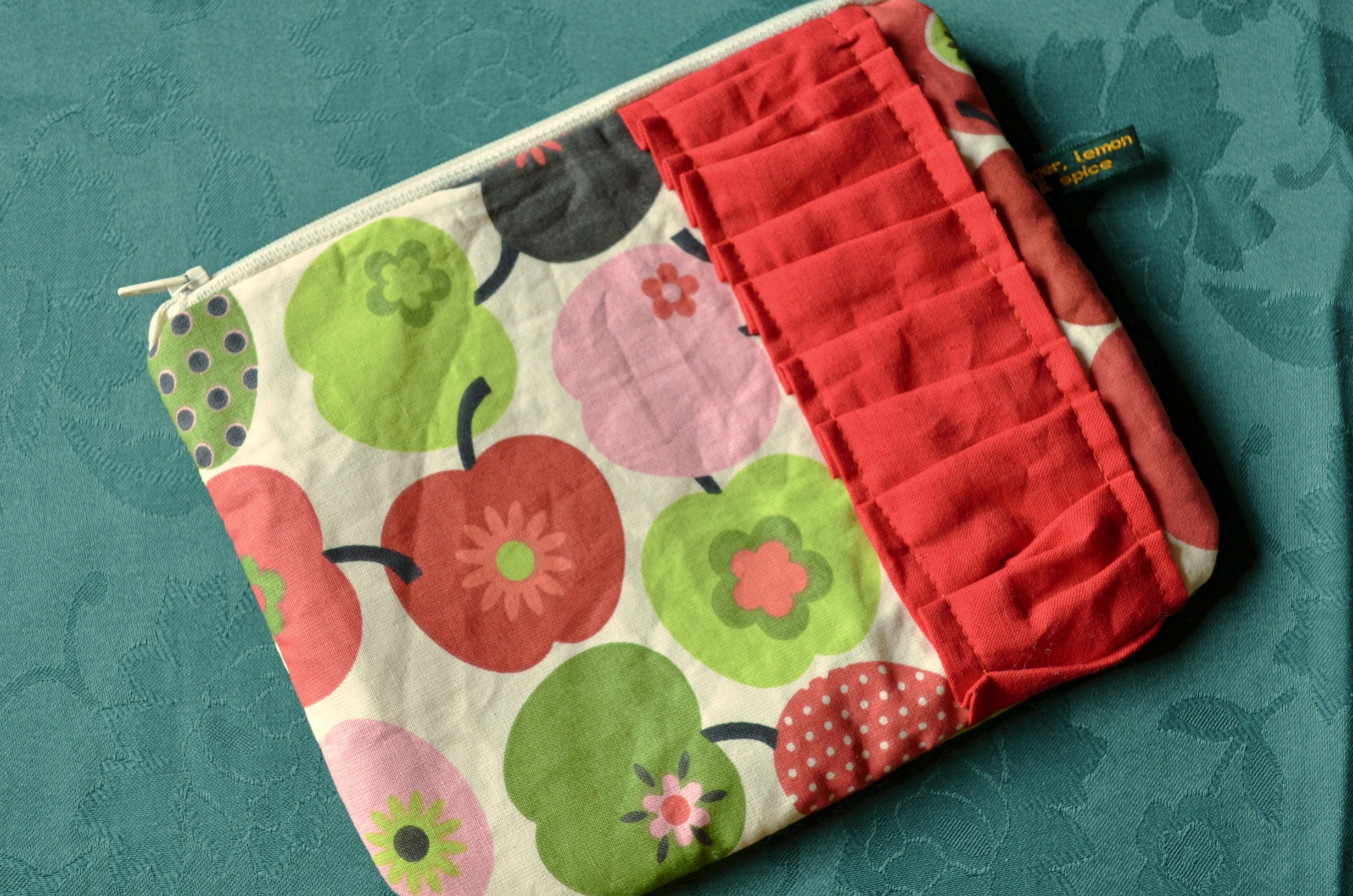 By leaving a comment on this post you can enter to win this cute and roomy Apple Zipped Pouch! It is handsewn with a lot of love 🙂 You can use it to organize smaller things you might loose in your handbag otherwise, or you can use it as a small handbag or as a make-up bag,… I guess you can think of a lot of other things you can use it for! 🙂
Sorry for the crinkles on the upper pic… You can hardly see any on the actual pouch – I don't know why they are on the pic.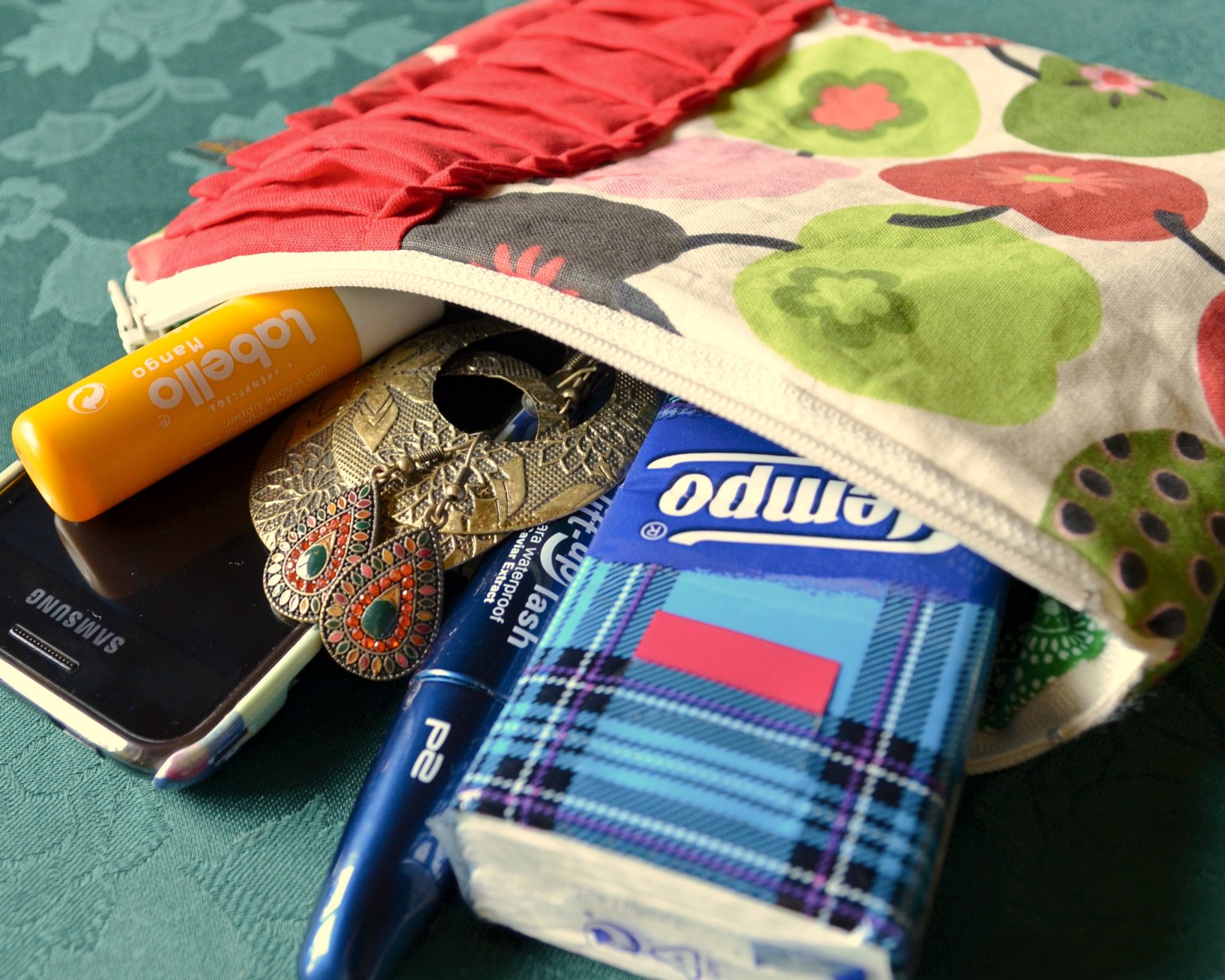 What to do to get into the fortune pot: Leave a comment on this post telling me what you would use this cute pouch for from now until next monday (29th April 2013) 12.p.m. MEZ!
That's all 🙂 Everybody is allowed to enter and has one entry! That means it doesn't matter if you're from the U.S., Germany, Europe or Asia.
If the winner is not claiming his prize until 48h after the announcment another winner will be chosen.
So let's have some fun!!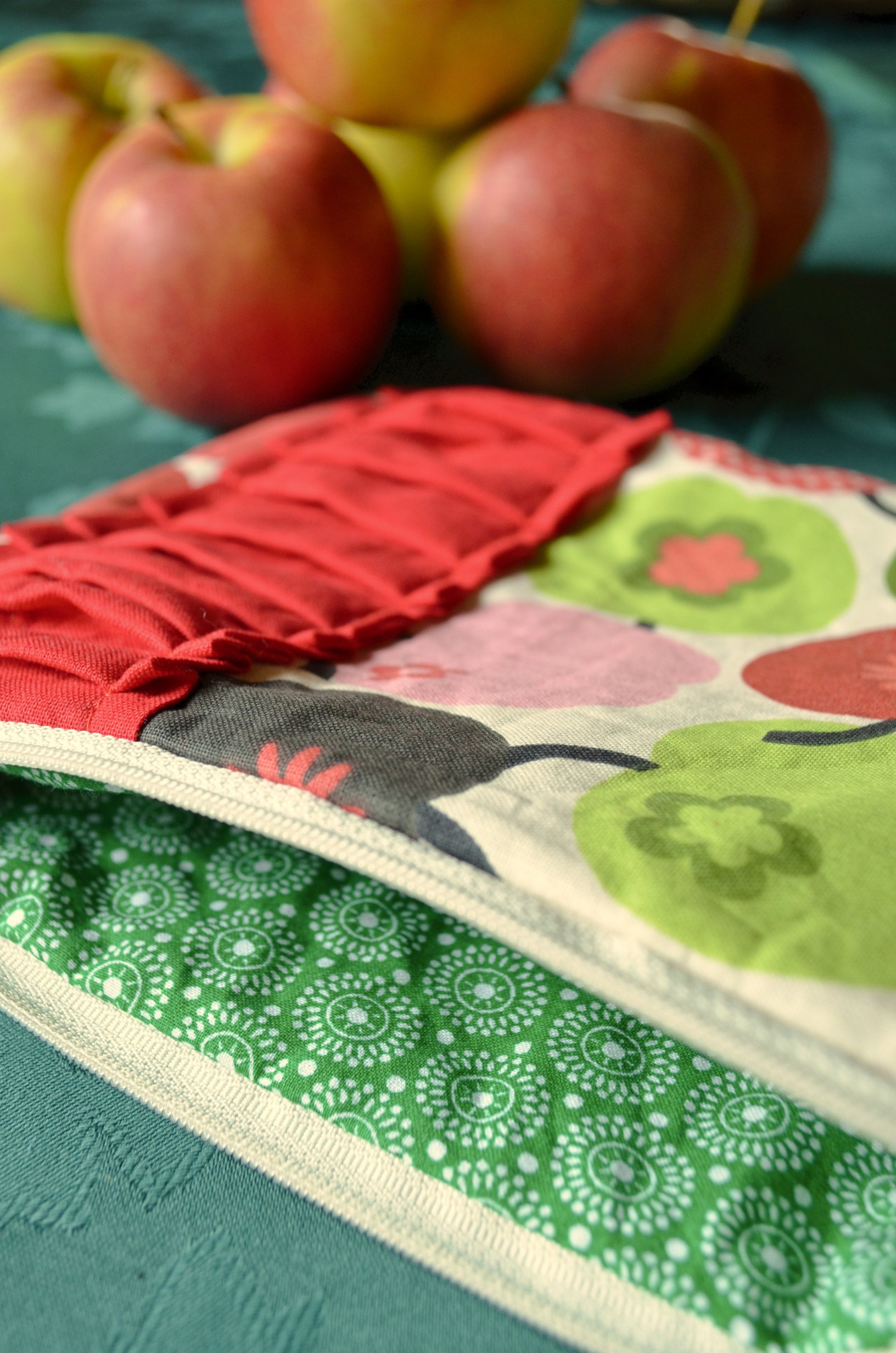 Take care
~Kathrin