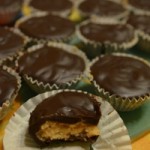 Hey there!
How are you? My 'vacation' time that I spent at my parents house is over and I am back in working mode. There will be more exams soon!! I am not looking forward to that – but at least those will be the last ones I have to write for my Masters Degree.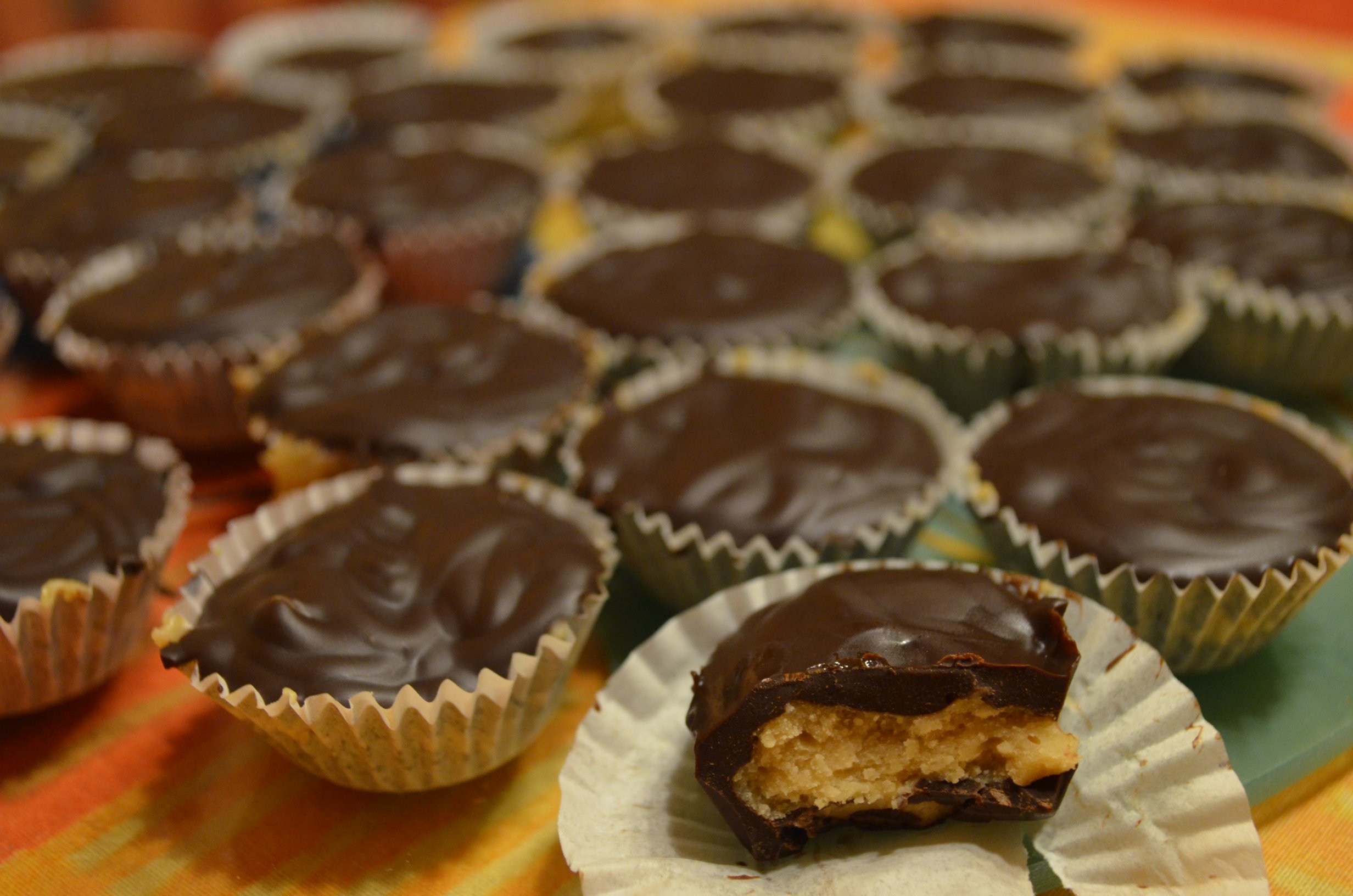 Let's talk about more pleasant topics. Reese's peanut butter cups! I have heard so much about them but never actually tried one of my own until January, when a friend of mine returned from a trip to New York. She took several packages with her because she liked them so much!! I have read a lot about them on all the american food blogs I read – you clearly can't read those blogs without stumbling on them 😉 In Germany it is very difficult to get Reese's at all. I could imagine that they are sold on the internet, but it never felt important enough for me to try. But still: sweet peanut butter and chocolate together sounded fantastic!!
So when I tried my first Peanut Butter cups I just thought: Luckily I don't have a whole package, they are addictive!
Last week my friend celebrated her birthday and I wanted to give her something made by myself. I knew she already ate up all her peanut butter cups and I have read that it was not so difficult to make those on my own, so I just tried! I think they went really well!! All the taste testers said they liked them very much! I used dark chocolate which seems to be a little less sugary then the one used in the original one and also the chocolate was hard after the 1,5 hours the cups sat on the balcony to set. I guess you could whisk a little bit of cream into the chocolate to make it a little softer if you want the cups to be more like the originals, but I liked them the way they were!!
Here is the recipe:
Peanut Butter Cups like Reese's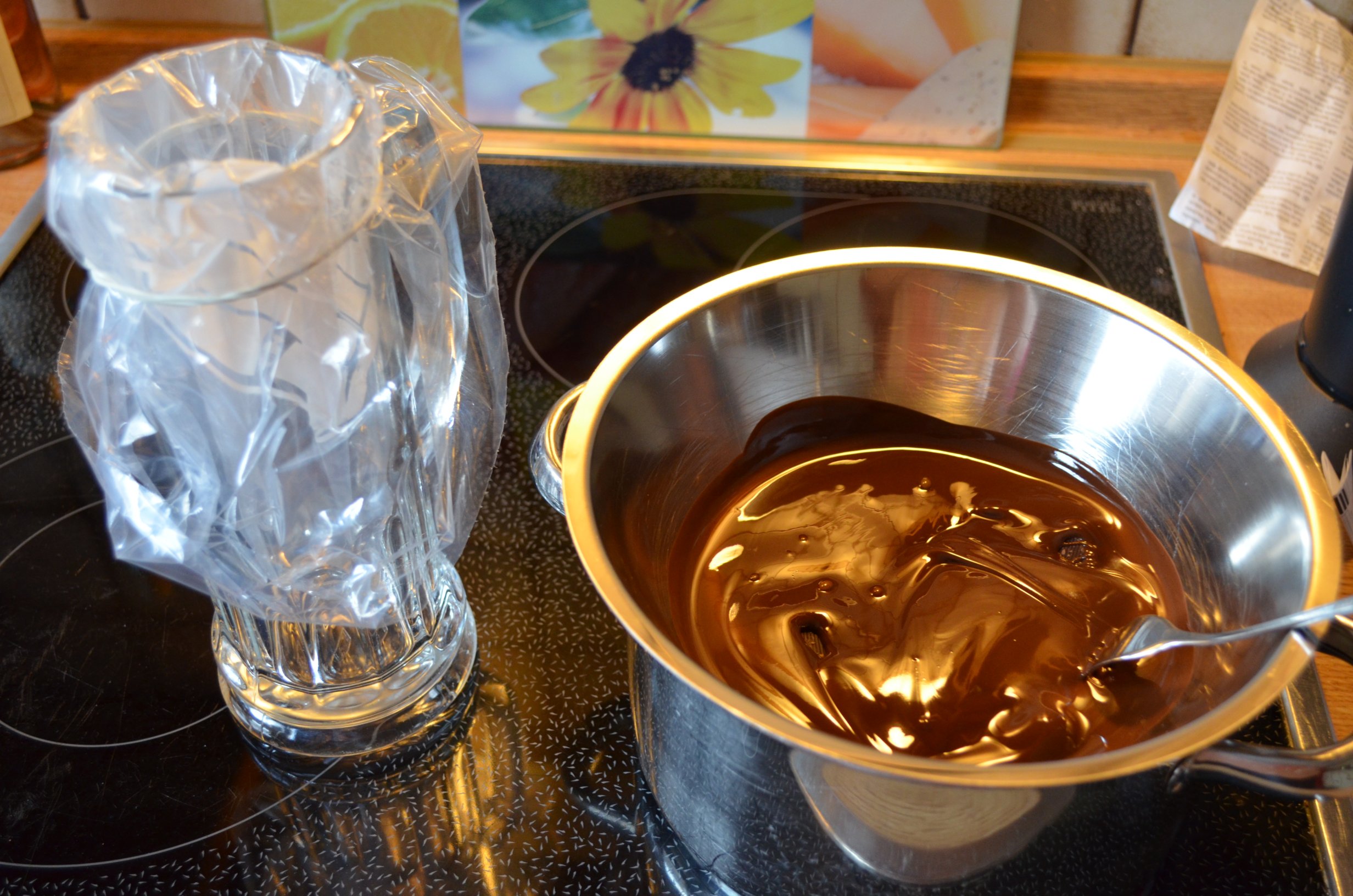 Ingredients:
100g peanut butter smooth
50g   butter, softened
30g  powdered sugar
1 tablespoon vanilla sugar
400g Kouvertüre Zartbitter (dark chocolate)
about 25 small paper cups (mini muffins cups)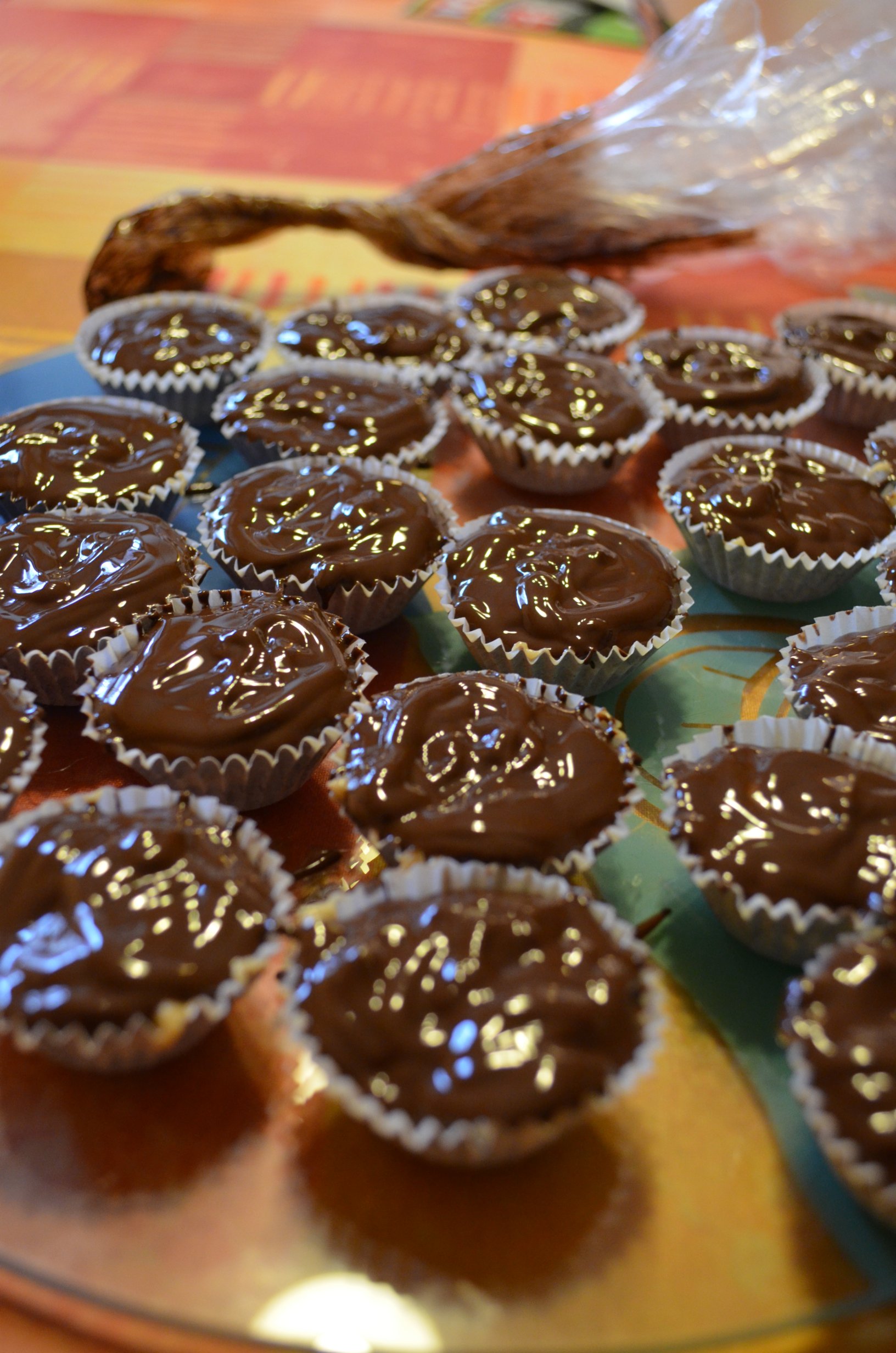 Directions:
1. Melt chocolate in a double boiler with 25g butter.
2. Prepare your piping bag or like I used a frosting plastic bag. I just used a big glas and secoured the bag with with a rubber band.
3. Prepare filling: Whisk peanut butter and the other 25g of butter until well combined. Add the sugars. Mix very well.
4. Pour chocolate into plastic bag and twist the end of the bag so that no chocolate can come out. You can see this on the pictures!
5. Cut one tiny edge of the plastic bag and pipe a little bit of chocolate (just as much as you need to cover the bottom) into the paper cups.
6. Place some peanut butter mixture into the middle of the paper cup. Pour more chocolate on top.
7. Let it sit for at least 45 min. It sets quicker when you put the peanut butter cups somewhere cold like on the balcony in winter. I had some chocolate left which I just piped onto some aluminium foil and let it harden. Next time I need chocolate I just melt it again.
8. Enjoy!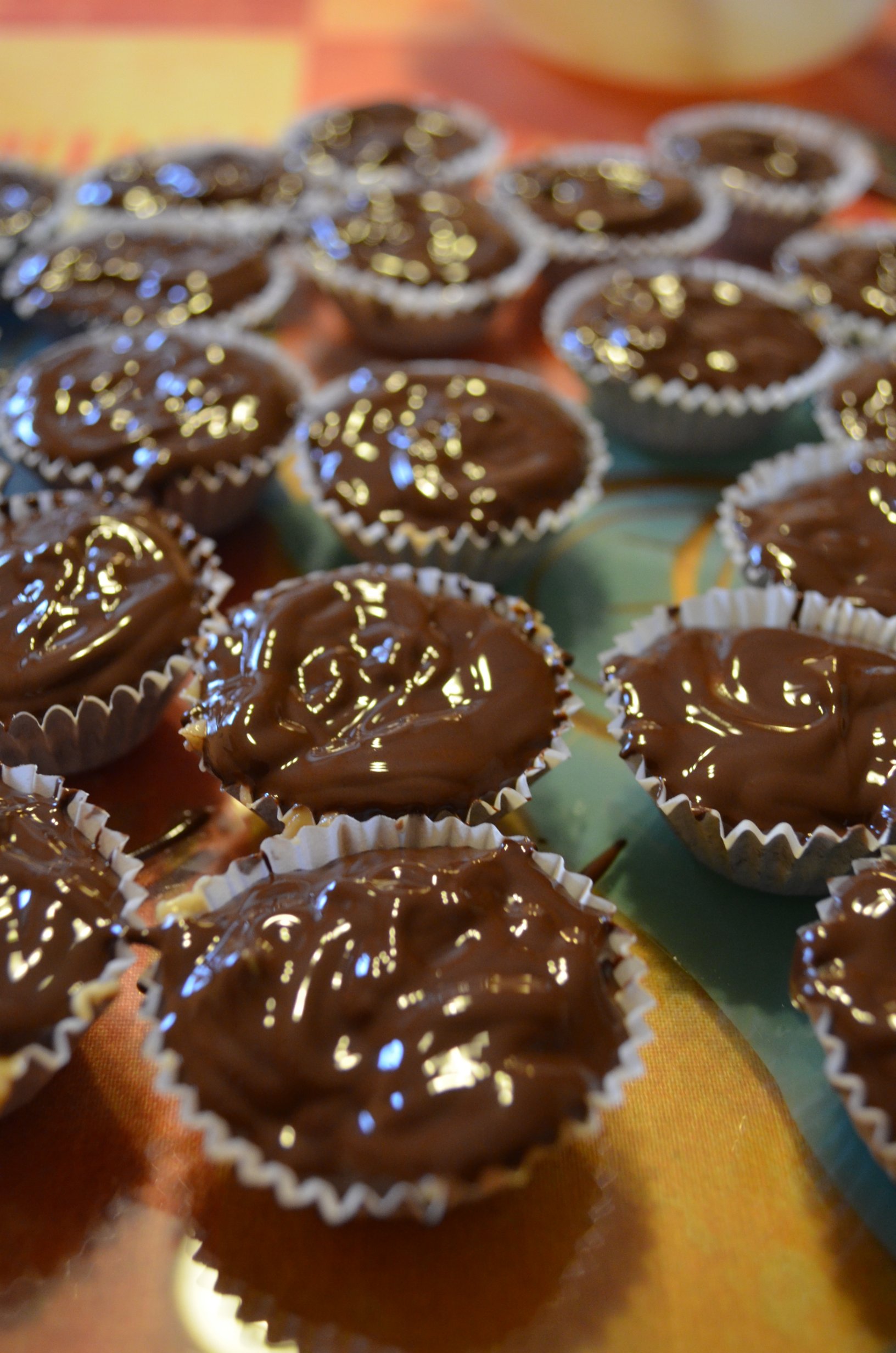 ~Kathrin