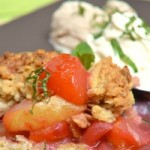 Hello everyone!
Today I have a dessert for you, a delicious fruit crumble with oats in the crumble mixture which makes it extra delicious and crispy!
Fruit crumble is something my Irish guest mother made for us on a sunday dinner, served with big slices of ice cream shaped like a cake. It was sooo delicious!! I remember that day, it was sunny and the whole family was sitting around a big table. Great memories!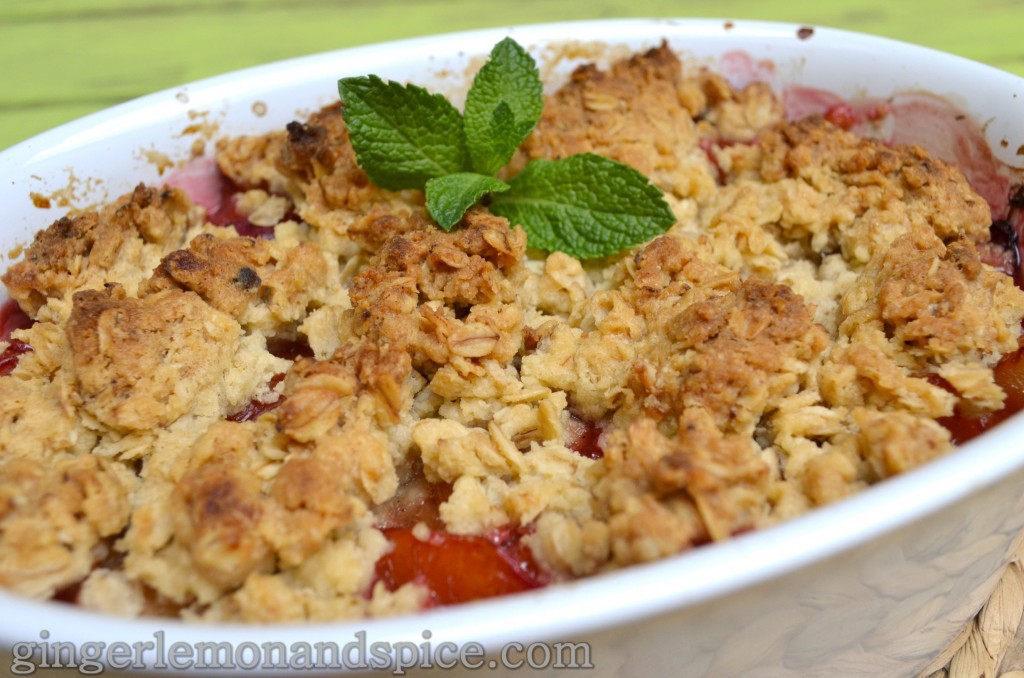 I have already shared a lot of great pictures from my last trip to Ireland so I strongly recommend you pop over there and look at those pictures! I hope I can show you some more pictures of previous trips tomorrow, I'll keep my fingers crossed.
But for now it's FRUIT CRUMBLE TIME! 😀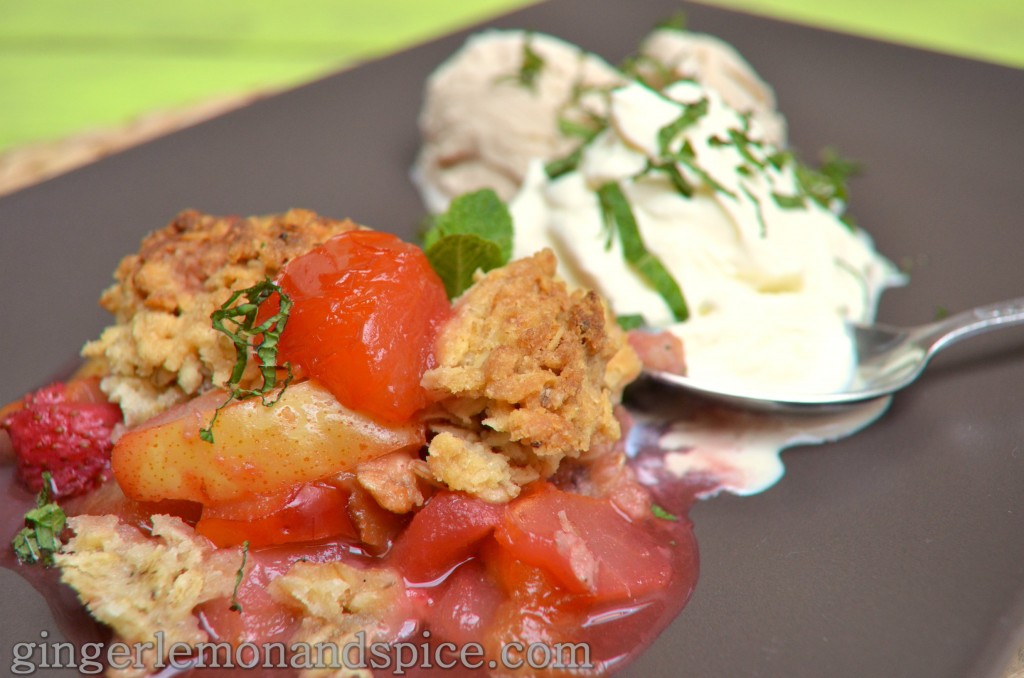 Don't forget: If you have any questions about Ireland, or if you have made your own experiences with Irish food, the people, the culture or the country please leave a comment!! I would love to hear about it!
Fruit Crumble
A simple dessert that everyone likes! Very easy to prepare, but takes some time to cook. Just put in the oven when you serve your main dish and you will have a hot, fresh end delicious fruit crumble as dessert!
Author:
Kathrin @ ginger, lemon & spice
Ingredients
750g fresh fruit (I used pears, plums and strawberries)
1 tbsp sugar
50g flour
50g oats
30g sugar
50g butter, softened
optional: ice cream and/or whipped cream to serve
Instructions
Preheat your oven to 180° C.
Wash and chop the fruit into big chunks. Strawberries and plums can stay bigger, pear needs to be a little smaller, because it takes longer to cook.
Put the fruit into a casserole dish and mix with 1 tablespoon of sugar (or more, if your fruit is not sweet enough)
Pepare the crumble mixture: Put flour, oats, butter and sugar into a bowl and mix with a fork or with your fingers until combined. Sprinkle on top of the fruit. I like the crumbles to be in bigger chunks, so I press them together with my fingers and then put them on top.
Bake the fruit crumble for about 45 minutes. If the crumbles get too dark, cover with aluminium foil.
Serve with generous dollops of ice cream and whipped cream and dig in!
Notes
Some freshly cut mint tastes great on this too! Or try to put a little cinnamon or vanilla into the crumble mix for a different taste.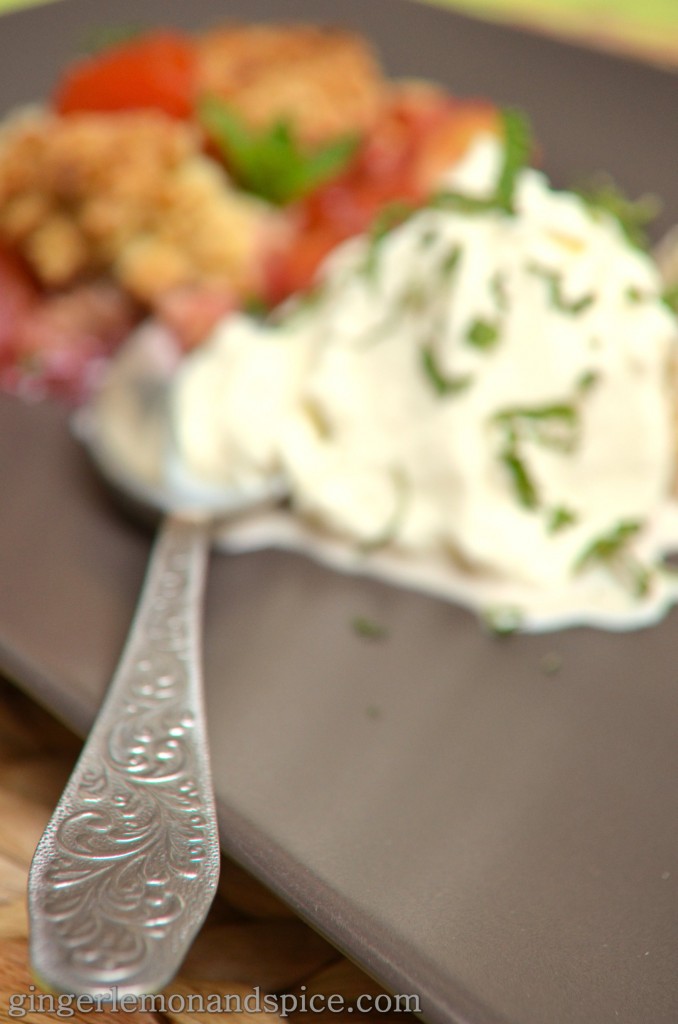 Here are the other recipes I shared during this series:
~ Kathrin
&copy Copyright 2014 Kathrin, All rights Reserved. Written For:
ginger, lemon & spice