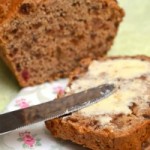 Lá fhéile Pádraig sona dhaoibh!
Happy Paddy's day to all of you!!
This is actually the last recipe of Irelands feature in the Around the World, Week by Week series!
I hope you enjoyed the week, learned something new and continue to challenge your tastebuds by trying out something unknown and from a different food culture!!
I do have some pictures here from some of my previous trips to Ireland, so sit back and enjoy the little slideshow. Maybe I made you wanna go and visit this beautiful country now yourselves? 🙂
By the way, all the pictures are non-photoshopped, just like it was when I took them! You'll never know in Ireland, the weather changes a lot over there 😉
As always, leave me your comments below, I need some interaction with you guys!!! 😀
Tell me what you think about the series, the recipes; have you made your own experiences with food, culture or people?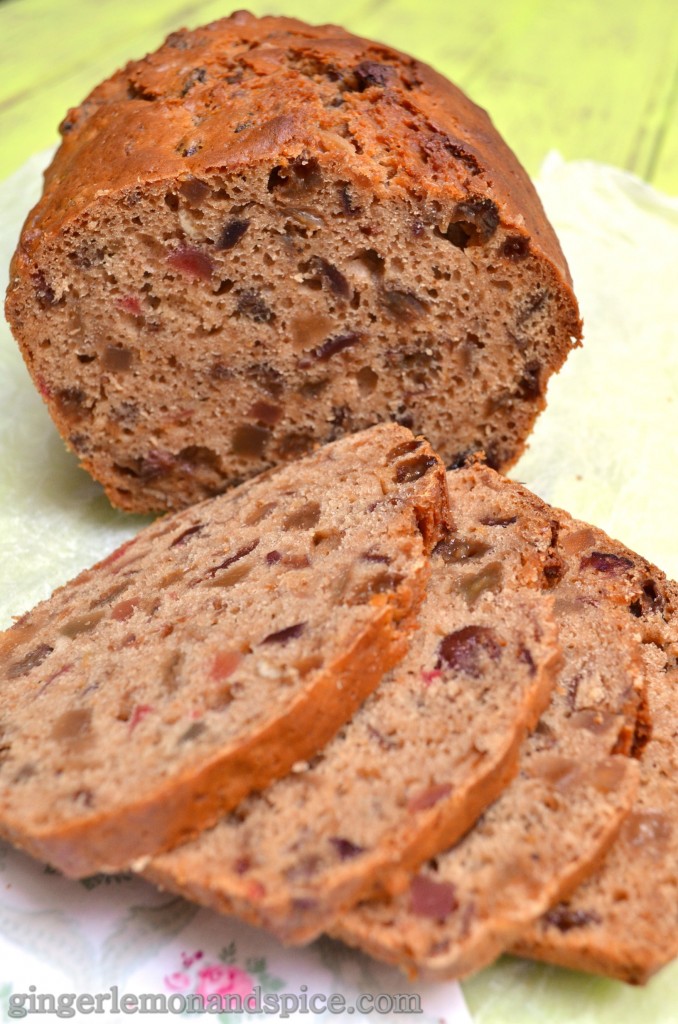 The Irish Barmbrack bread is usually baked and eaten around Halloween time. It is full of Irish tea soaked dried fruit and spices and just tastes heavenly!!
I really couldn't wait to have my first slice until I finished shooting, the smell was incredible and that I didn't had breakfast yet really didn't help either 😉
Traditionally they are several symbolic things baked into a loaf of Barmbrack:
– a coin, which meant you would enjoy good fortune or be rich
– a pea which meant the person would not marry that year
– a small piece of cloth to forecast poverty
– a stick, the person would have an unhappy marriage or continually be in disputes
– a ring, to foretell marriage within a year
Also it was important that only the baker was allowed to slice the bread and divide it amongst the people!!
As the Barmbrack has no butter in the bread itself it is served slatherd with some good Irish butter.
Irish Barmbrack
Author:
Kathrin @ ginger, lemon & spice
Recipe type:
Sweet Bread, Cake
Ingredients
prepare fruit (best the night before)
400g dried fruit (I used raisins, dried pineapple, cranberries and mixed peel)
300ml hot Irish black tea
50ml Jameson Whiskey
dough
250g flour
125g brown sugar
2 tsp baking powder
1 tsp cinnamon
¼ tsp clove
¼ tsp nutmeg
1 egg
1 heaped tsp dried orange zest
Instructions
Chop the dried fruit if necessary so that everything is the size of the raisins. Put in bowl, cover with tea and whiskey and let soak overnight. If it's too late for that, let it at least soak for an hour!
Put the fruit into a sieve but save the tea/whiskey liquid.
Prepare a loaf tin: coat with butter and line with a stripe of baking paper for easy lifting. Preheat oven to 170°C (325° F).
For the dough put all the dry ingredients into a bowl and mix a bit with a wooden spoon. Add the egg and the retained liquid from soaking the fruit. Mix until combined. The dough should be quite wet!
Now add the fruit and fold in. Be careful to not break it up too much.
Put the dough into the loaf tin and bake in the oven for 1 hour.
The Barmbrack is ready when an inserted wooden skewer comes out clean (no unbaked dough)!
Let cool completely then slice up generously (a bread slicing machine worked perfect) put some butter on top and ENJOY!!
Notes
The Barmbrack even tastes better the next day!

Here are the other recipes I shared during this series:
Bain Sult As!  Slán!
~ Kathrin