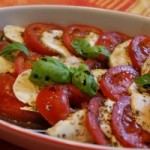 Hello everybody!
Today I want to share a recipe of the italian salad caprese with you.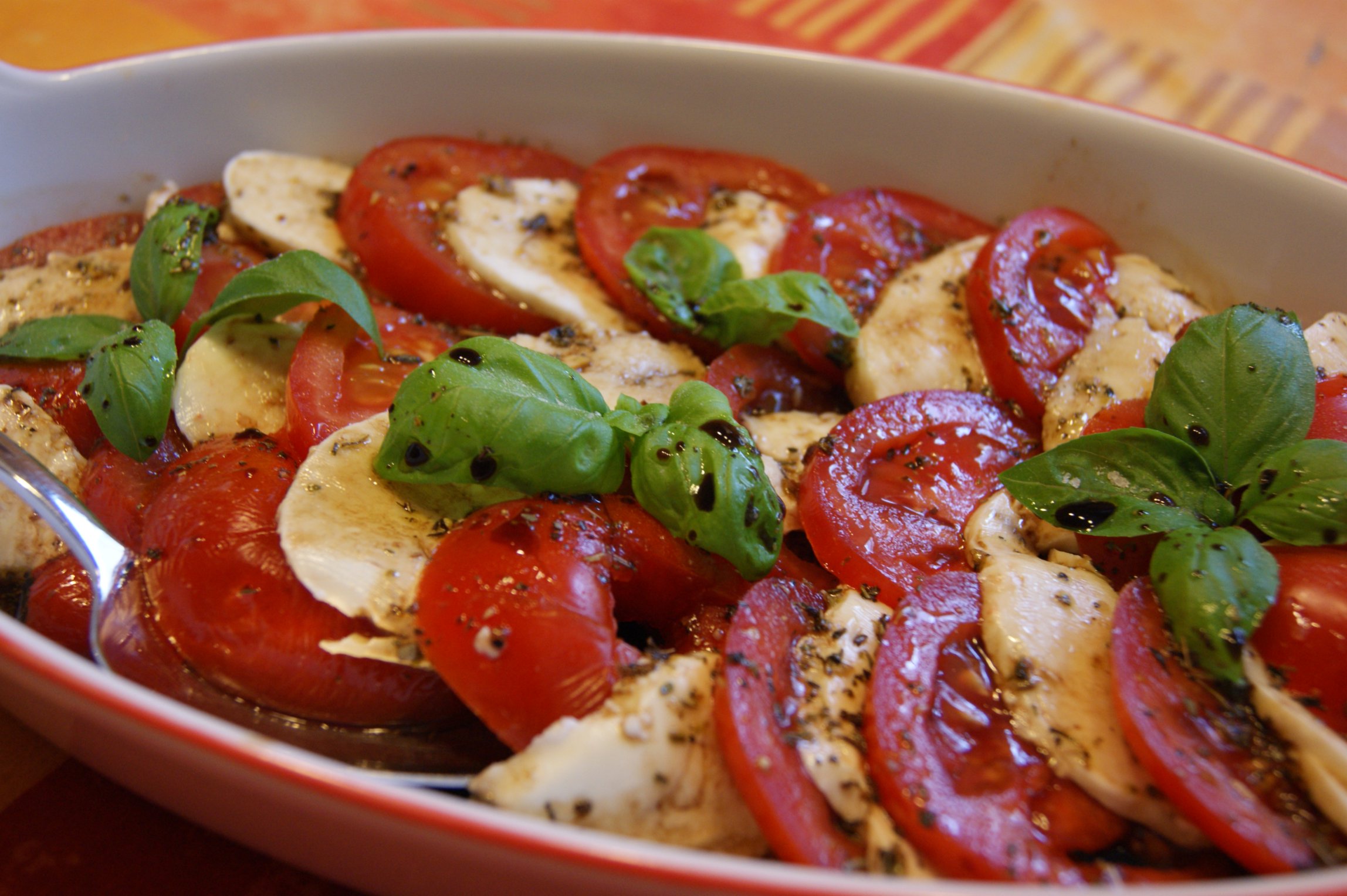 I made it this weekend for my parents and I think it was really delicious! Usually I am not at my parents house, as I am studying at a university 110 km north of my hometown. The last times I went to visit my family over the weekend or for some days around christmas and new years, it became a habit for them to pronounce me as their cook 😉 I have free hand – I can cook whatever I want and usually they eat it, so it can't be too bad. I like being creative and think about what meal they might like and how to make a meal a little less in carbs – as that is what we are trying to change our diets into since the new year. So a little caprese salad really fits well into this plan – and it also looks very delicious because of the italian colours!! And for an extra bonus it is very quick and easy to make.
Also I got to spend the weekend with the beautiful Sony DSLR  camera of my godchild. It was soo fun to work with it! The pictures are just waaaay better then with my own pocket digital one. And all the options!! I am totally in love ♥ ♥ ♥
So enough talk for now – of to the recipe we go!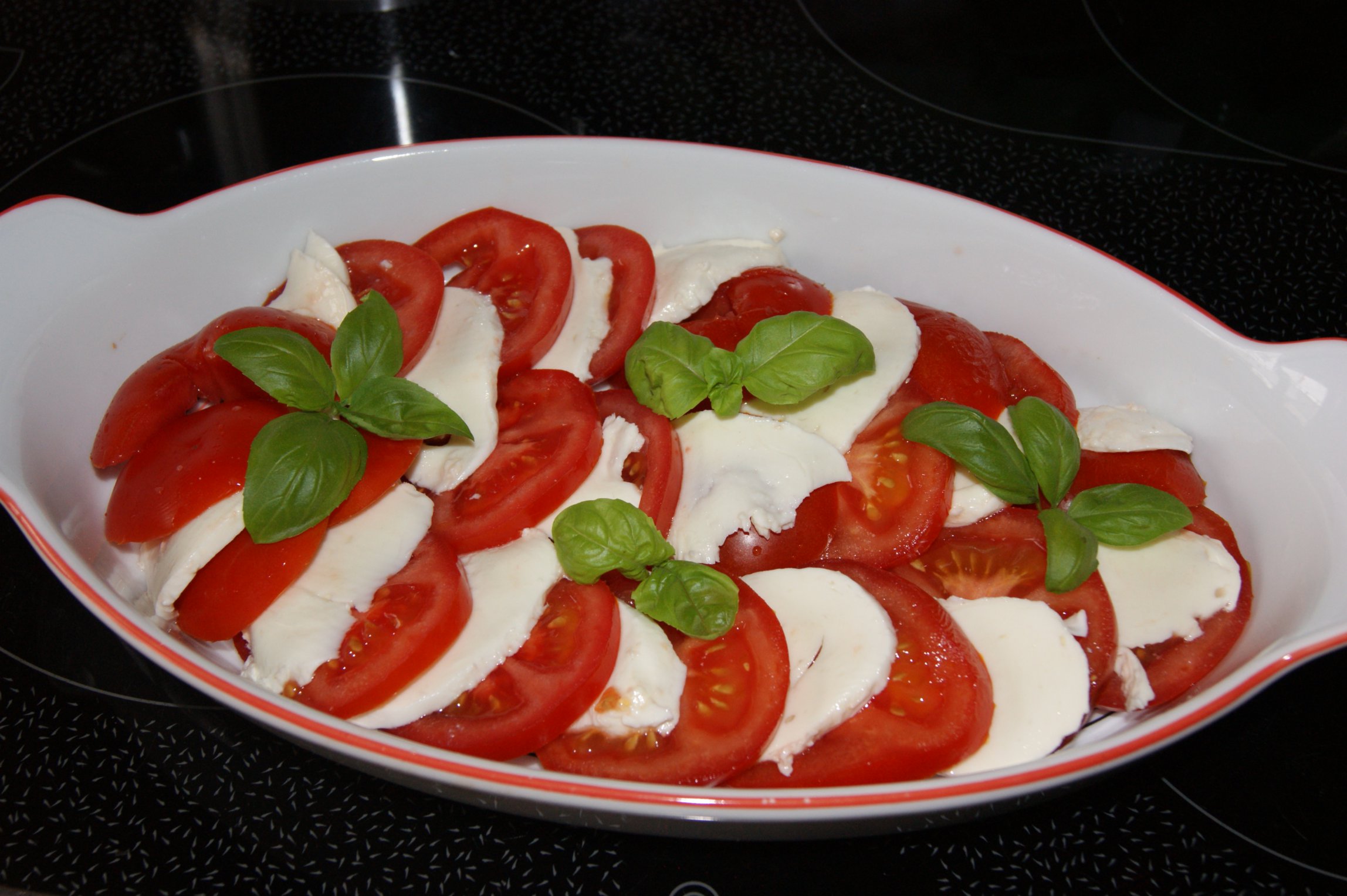 Caprese salad
About 5 tomatoes (depends on size)
1 ball of mozzarella (about 125 g)
basil leaves
2 tablespoons olive oil
4 tablespoons dark balsamic vinegar
salt, herbs (I used a dry mixture called pizza herbs, it contains thyme, oregano, basil,…)
1. Hold tomato on the side and cut it into 5mm slices from bottom to top. If you do it like that, all the kernels will stay in their place!
2. Cut the mozzarella into very thin slices.
3. Put tomatoes and mozzarella slices diversified and variantly into a dish. Your dish needs to have a rim to hold the oil and vinegar later on! Put as much basi leaves in between the layers as you like! I didn't have much basil left which is why I only did a little decoration.
4. Mix the vinegar, oil, and herbs in a little bowl. Salt the tomato and mozzarella layers just from the top, that is enough. Take a spoon and drizzle the vinaigrette on top.
5. You can let it sit for half an hour or just eat it straight away! It won't go bad if it stays for a little while. Enjoy!!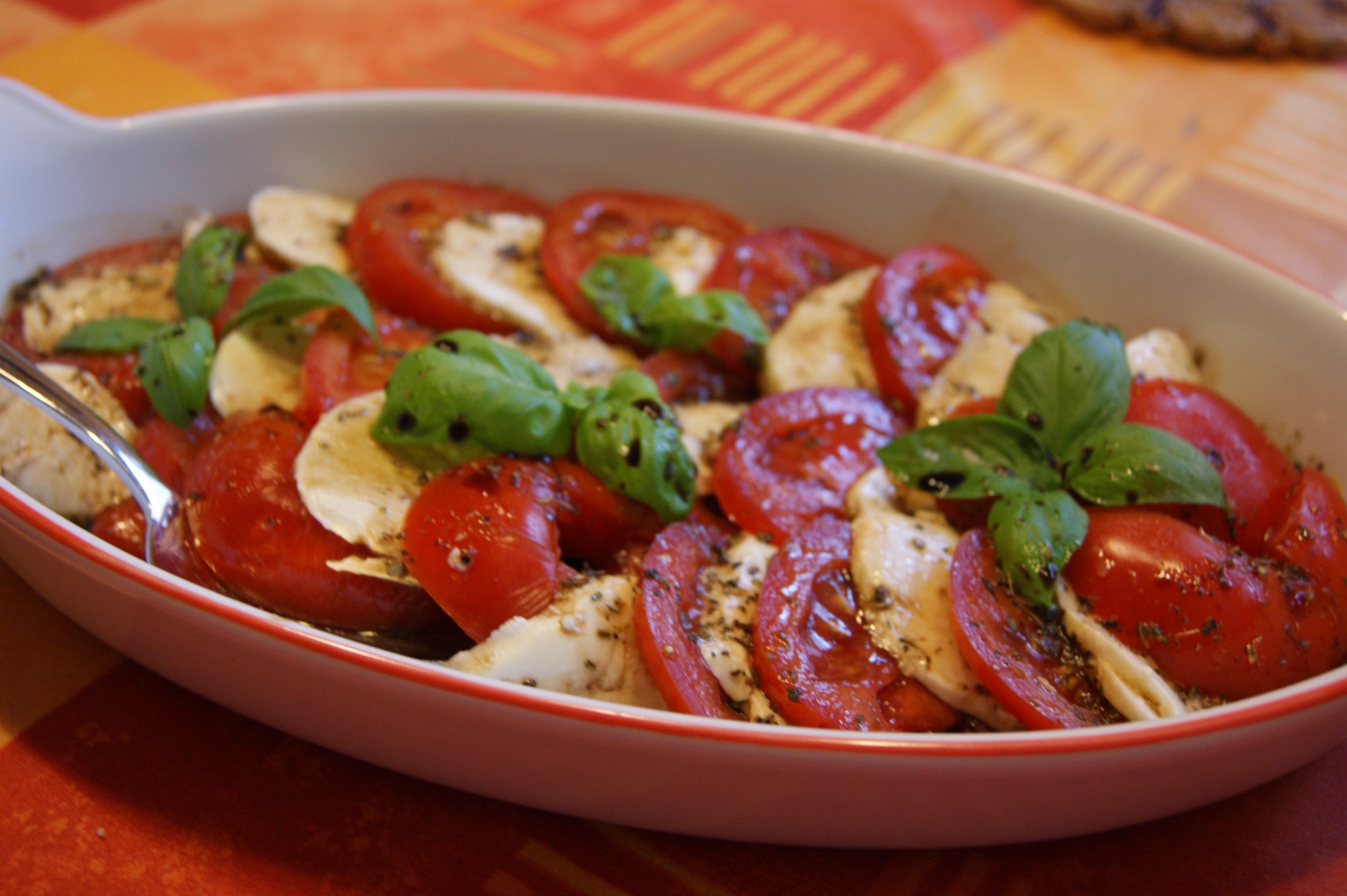 Kathrin
&copy Copyright 2013 gingerlemonandspice, All rights Reserved. Written For:
ginger, lemon & spice