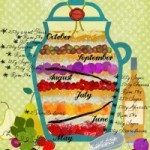 Hello people!
Today I want to show you a picture I came across on the internet. It is a recipe of the german speciality 'Rumtopf' which is made by filling up a large pot with different fruits all over the season (one by one and when the fruit is ripe) and sugar and rum.
But look for yourselves!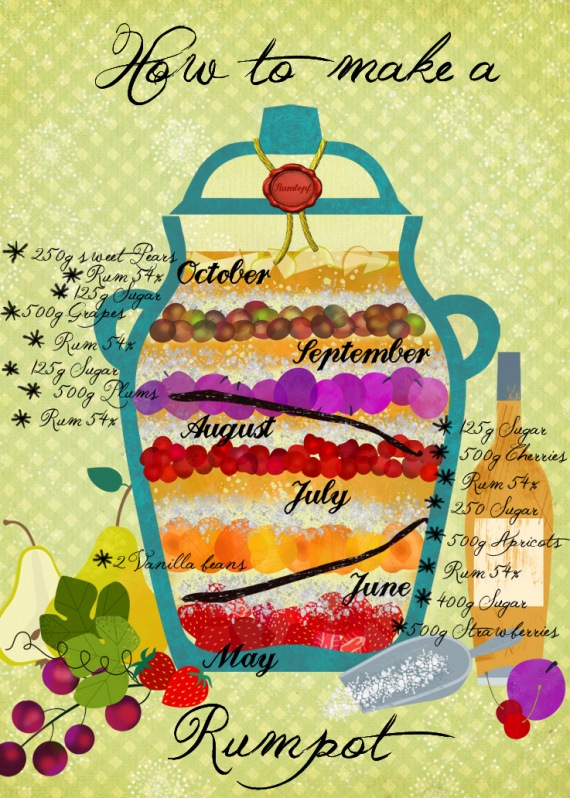 click on the picture to get to it's origin!
The creator is Elisandra, and she has even more of those pictures! I will show you my favourites, but if you want to have a look yourself, you can do so here!
They are beautiful, aren't they?
If anybody has no idea what to give me as a birthday present *wink* 😉
Have a great day!!
Kathrin
&copy Copyright 2013 gingerlemonandspice, All rights Reserved. Written For:
ginger, lemon & spice