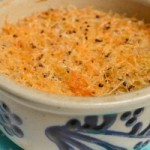 Merhaba!! 
– that means hello in Turkish! 🙂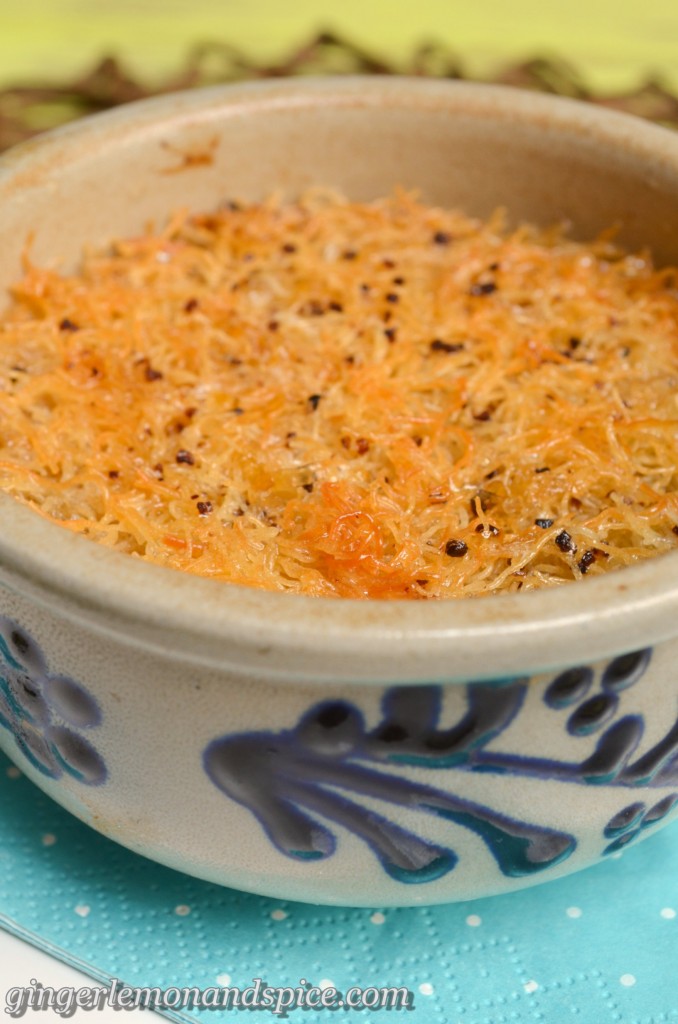 Today I will talk a little bit about the religion in Turkey.
Most of the people there are Muslims. That means they believe in Allah which is God. The Islam stands on five pillars: Testimony, Prayer, Alms-Giving, Fasting and Pilgrimage. Those are considered obligatory for all believers. The holy book in the Islam is the Quran or Koran, which is said to be verbally revealed from God to the last prohet Mohammad through angel Gabriel. The Muslims are restricted in their diet and should not eat pork, blood and carrion or drink alcohol. All food should be halal.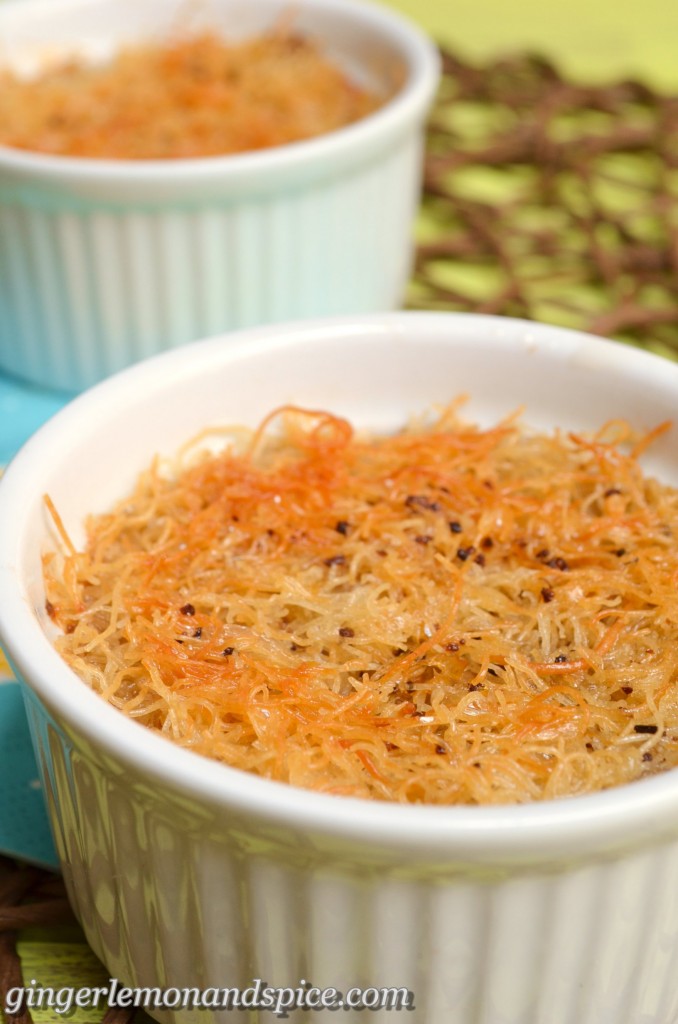 I am telling you all this because I want to talk about the month of fasting: Ramadan or as they say in Turkey: Ramazan. It is during the ninth month of the Islam and in this time it is obligatory for all adult Muslims to fast from dawn till sunset except those who are ill, travelling or pregnant. One should refrain from food, drinks (no water!), smoking, having sex and sometimes even swearing. Everyday after sunset there will be the big Iftar (fast-breaking meal) where families and friends come together to celebrate.
I have to say that during my stay in Izmir it was also the time or Ramazan, but most of the people I met weren't so strict to do a whole month of complete fasting. Some of them did a few days but not all of them. Also the working life is still going on as normal – maybe a bit slower but everything is open. I didn't expect that! But it could be that this was only because I was in a big cosmopolitan city and it is different in the rural areas! 🙂
Ramazan is acutally happening right now! It concludes in the three day long festivities of breaking the fast (Ramazan Bayramı – this year from 8th to 10th of august). Those days are called 'Zuckerfest' in German which means 'sugar festival' and that says it all about how it is celebrated. Lot's and lot's of food will be prepared and eaten together with family, friends and neighbours, especially sweet dishes can be found on the table!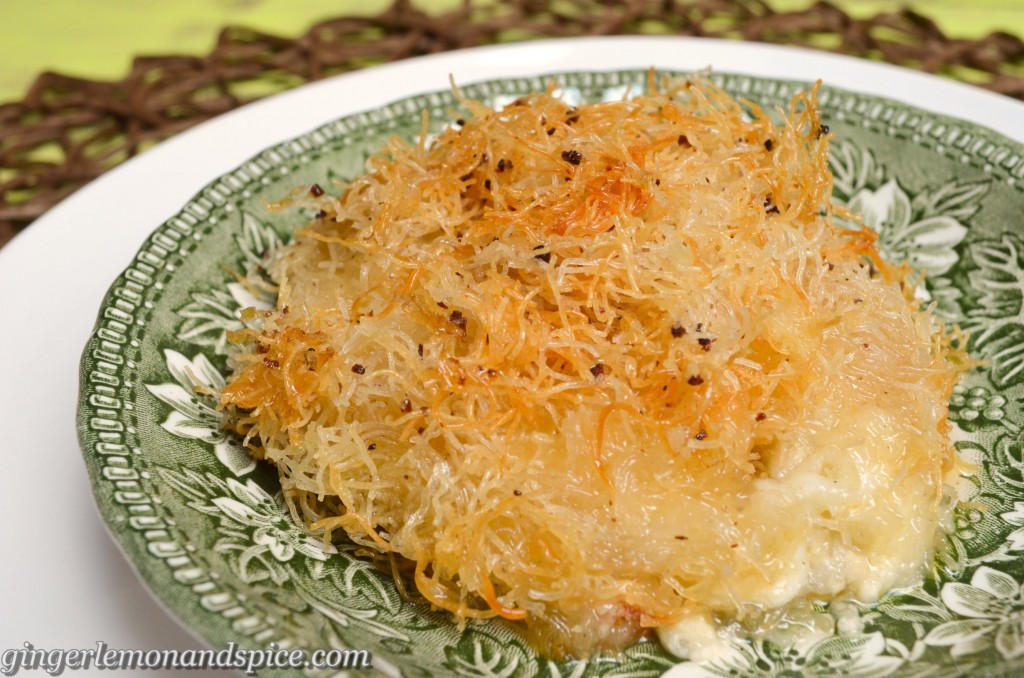 It is only logical that today I have a special dessert for you: It is the crispy and sweet angel hair in syrup with melted cheese called Künefe! It is my absolute favorite dessert in Turkish Cuisine and I hope you enjoy it too!
Don't foget, if you have any questions about Turkey or have made your own experiences please tell me about it in the comments!!
I'd love to hear about it!!
Künefe
A sweet and crispy, creamy and warm dessert that will surprise your taste buds!
Author:
Kathrin @ ginger, lemon & spice
Ingredients
Syrup
300g (1⅓ cup) sugar
3 cups water
1 teaspoon citrus zest (I used lemon)
3 tablespoons fruit juice (orange or apple)
1 teaspoon vanilla extract or 1 sachet vanilla sugar
Künefe
300g tel kadayıf (angel hair noodles from the Turkish store)
150g butter, melted
300g mozzarella cheese
300g kaymak (Turkish cream, mascarpone works too)
100g pistacchios, finally chopped
Instructions
Syrup
Cook water and sugar on the stove until the liquid is reduced to half. Stir once in a while. Take the pot from the stove and whisk in zest, juice and vanilla.
Künefe
Preheat your oven to 180°C (360°F)
Chop mozzarella in small cubes and mix with half of the kaymak or mascarpone. Set aside.
Cut the angel hair noodles in 1-2 cm pieces and loosen them up with your fingers. Pour the butter over the noddles and mix very well! Take half of the noddles and press them into a casserole dish big enough or use several smaller ones to make them portion sized.
Distribute the cheese mix evenly on top and add the rest of the noddles on top. Press them down gently.
Put your dish or dishes into the oven and bake for 25 minutes. The top should be golden brown!
Take them out of the oven and pour the syrup over the Künefe. Wait until the syrup is soaked up. Decorate with the rest of the kaymak or mascarpone and the pistacchios! Then serve whilst hot.
Enjoy 🙂
Notes
I forgot to put on the kaymak and pistacchios as the decoration. You will just have to imagine it 😉
Afiyet olsun!! 
Here are the other recipes I shared during this series:
Snack/Fast Food – Lahmacun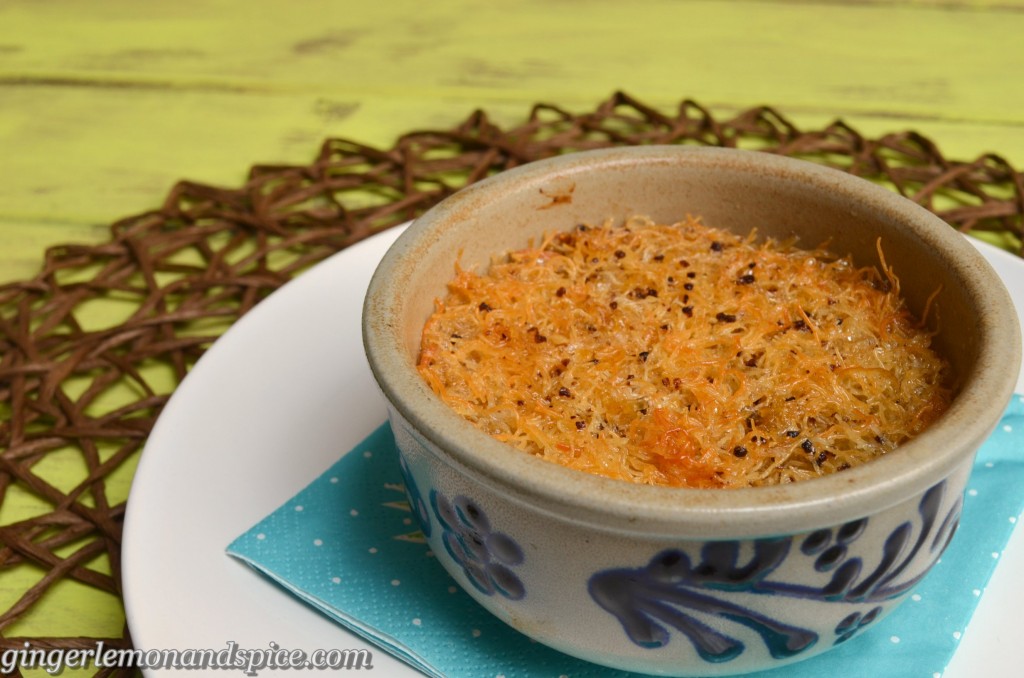 ~ Kathrin