A very warm WELCOME to all my new readers!!
I am sooo excited that you all joint me here and on facebook to follow my little blog! This blog is my heart's desire and I love to bake and cook, tell my story, photograph and sew to make this blog a part of me and a nice place to be! And this is true, even if it rhymes 😉
For everybody that stumbles on this little site and especially the ones who decide to stay I am soooo very thankful!! It is so nice to see that other people like the same things I do and that encourages me very much!
I would like it best if I could get to know all of you personally, but as this is a very difficult task because you are living all over the globe, I encourage you to leave a quick comment! Don't be shy! 🙂
Today I want to talk about muffins. Aren't they great? You can bring them to any celebration and they are never out of place. People love them because they are already in single servings and can be transported easily! But most of all: They taste great!!!
If you have a muffin for yourself, it is just like you have a little cake baked just for you. They are cute, they are easy to make and simple to modify!
What I have here is a recipe which is loaded with a bright orange flavor, rich chocolate taste and is very moist thanks to the use of ricotta!
I used homemade ricotta which I made of the leftover whey I had from making my own camenbert and feta cheese. Also the only oranges I had were blood oranges! That is why the dough had a pretty rosa color and the baked muffins where a light green on the inside, because the color changed from rosa to green during baking.
I was very surprised when I had a bite of my first muffin! And they really tasted very delicious!!
So here it comes:
Orange Ricotta Chocolate Chip Muffins
from two peas & their pod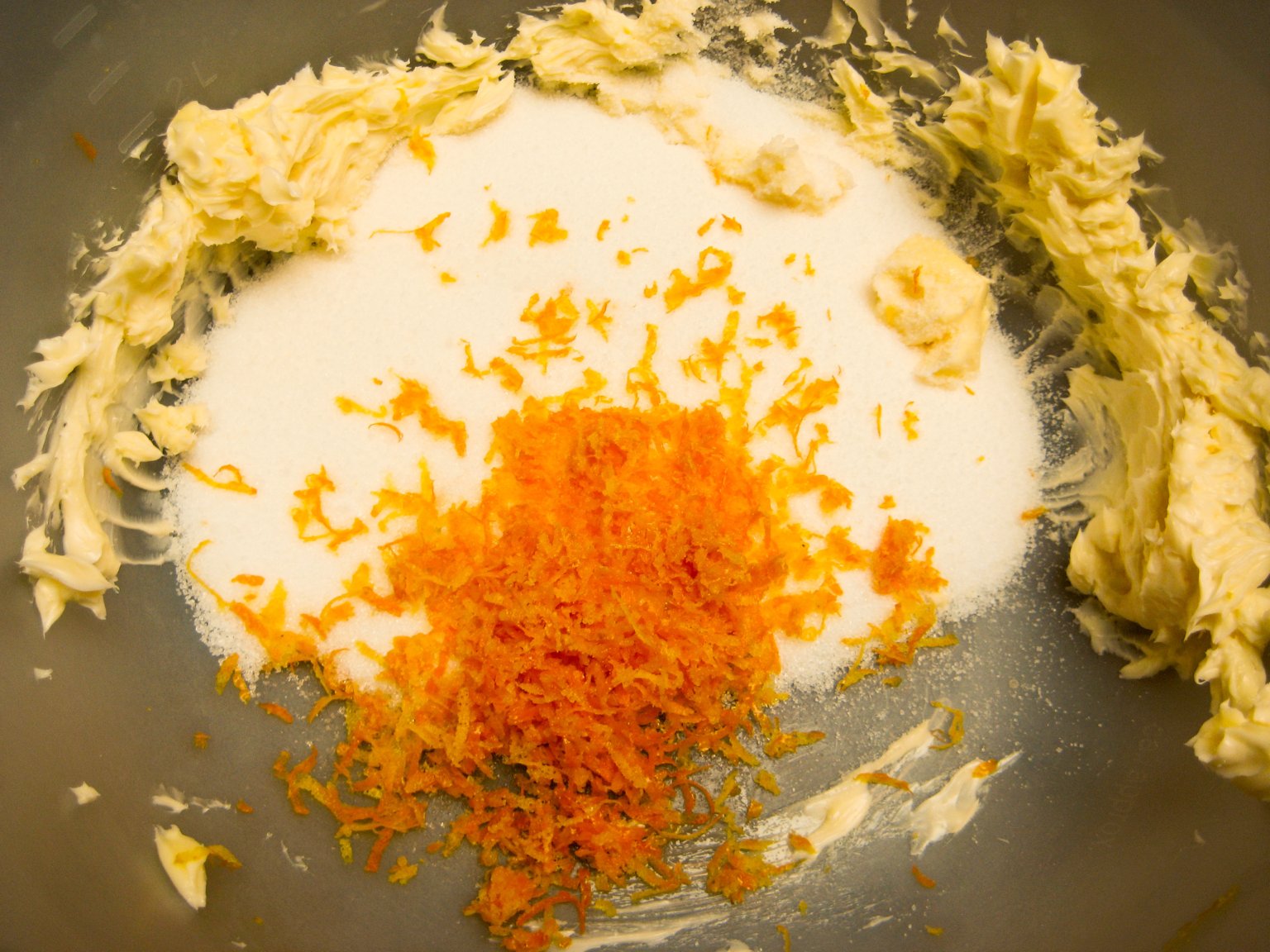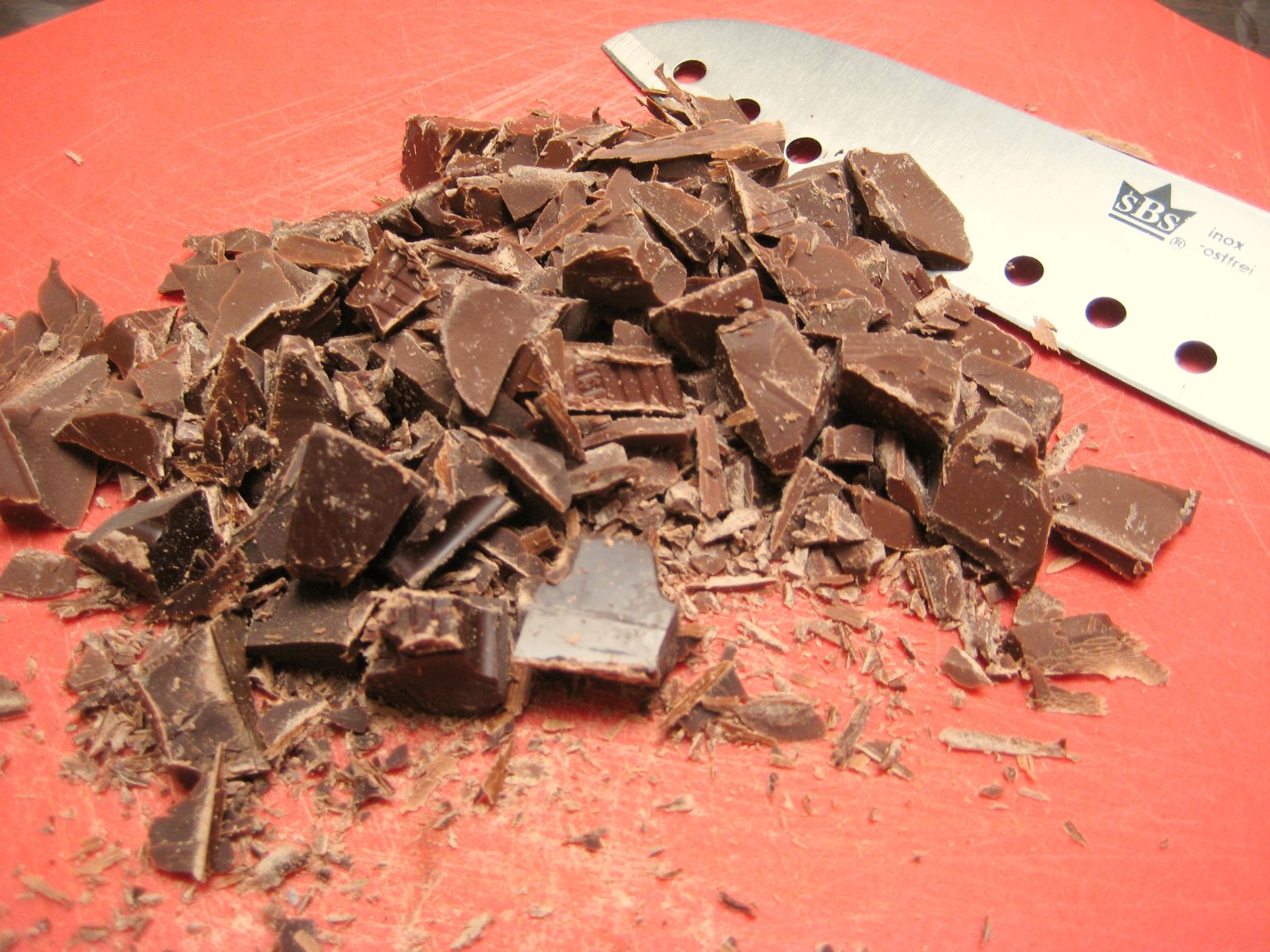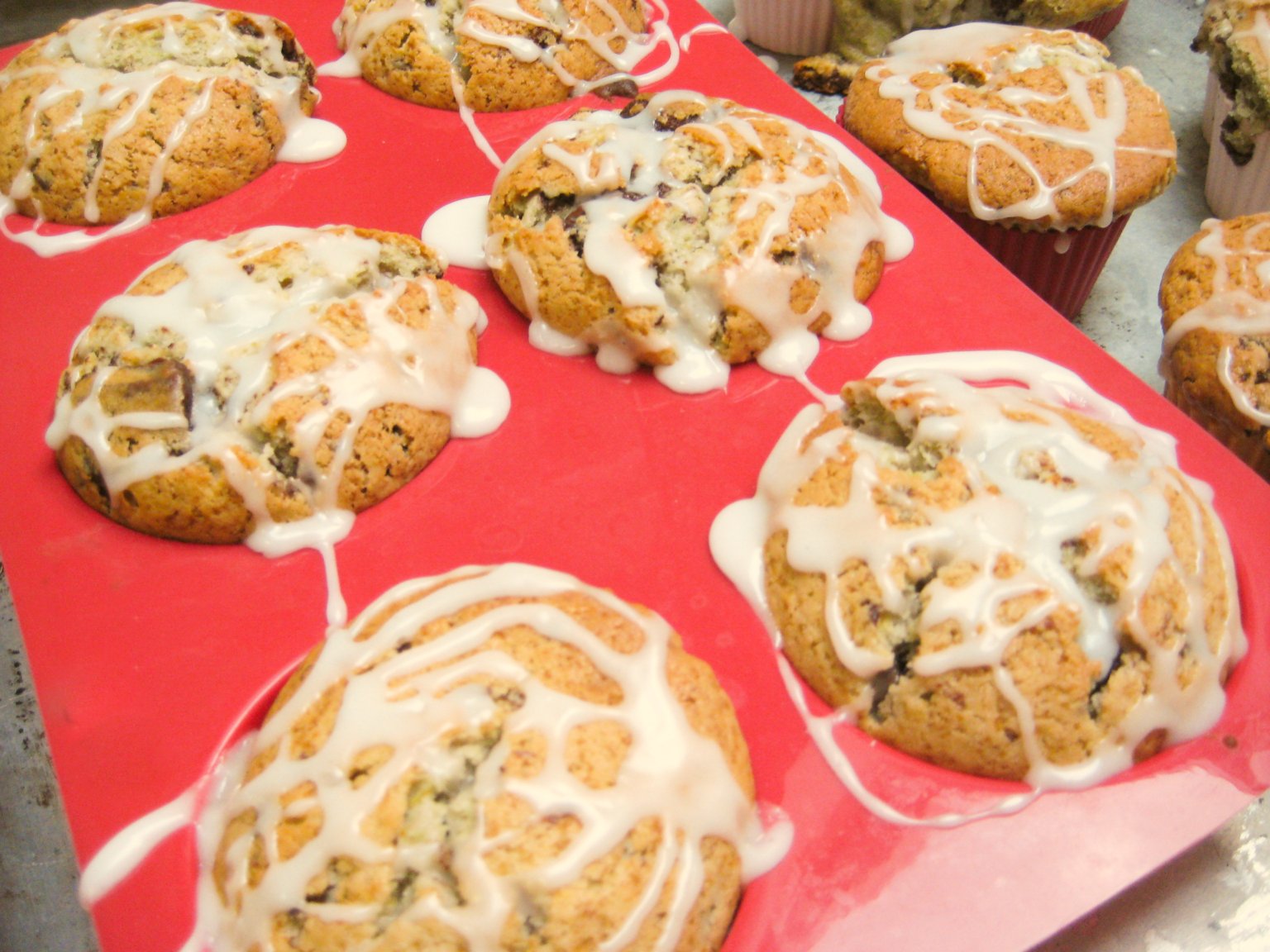 Ingredientes:
115g unsalted butter, at room temperature
150g granulated sugar
Zest of 1 orange
15 g vanilla sugar (or use 1 teaspoon vanilla extract)
1 cup ricotta cheese
1 large egg
4 tablespoons fresh orange juice
240g white flour
1/2 teaspoon baking powder
1/2 teaspoon baking soda
1/2 teaspoon salt
1 cup chocolate chips (I used 125g chopped 'Kouvertüre' chocolate, but choc chips are fine)
Glaze:
1 cup powdered sugar
1-2 tablespoons orange or lemon juice
Directions:
1.Preheat oven to 180° C (about 350 degrees F). Line 12 muffin cups with paper liners, or use silicone cups. Set aside.
2. Beat the butter, sugars and zest with an electric mixer until light and fluffy. Add ricotta cheese and mix well. Then add the egg and orange juice.
3. Now it is time to put in the dry ingredients. Flour, baking powder and -soda and salt go in. Don't overmix! Just stir it in on low speed of the electric mixer.
4. Add the chocolate and just mix it in with a big spoon.
5. Using two large spoons divide the dough between the 12 muffin moulds.
6. Bake muffins for approx. 25-30 minutes. Take a skewer and make the test! If it comes out clean, they are ready!
7. Now prepare the glaze.  In a small bowl whisk together the powdered sugar and the citrus juice (not all at once, check consistency!). Drizzle over the muffins. Let it sit until glaze hardens and muffins are cooled down.
Enjoy!!
~Kathrin