Hello everybody out there!
Today I'm telling you something about drinks in Ireland.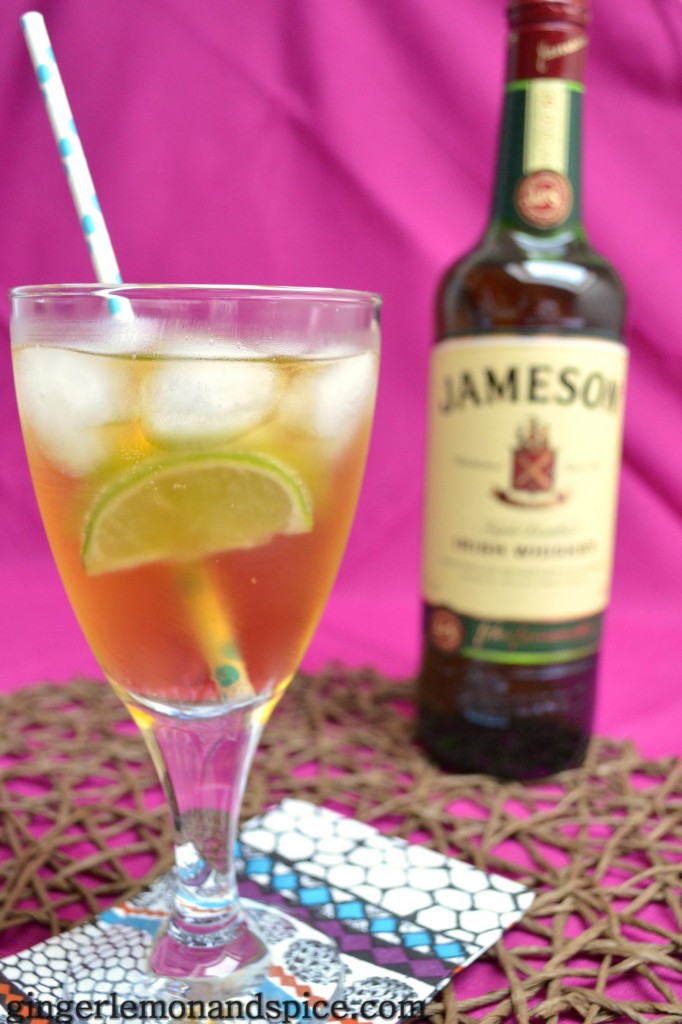 Well, there are a few things that come to mind immediately: Black Tea, Baileys and, of course, Guinness. 
It is true, the Irish drink black tea such as their favorite brand 'Barry's ' on every occation! May it be in the morning for breakfast or after any meal and in between too! They even drink it, when they come home from a late night out, before they go to bed! And if you're going to visit a friend, you'll probably get a cup of tea too. If you have a problem and you want to discuss it with someone, even then, you first get a cup of tea! Black tea is used as the best problem solver, reason for a social meeting and equalizer of all things, that might be out of balance in your life. And it works, even if you're not Irish! When I'm over there for a visit I actually kind of crave it! I have taken boxes over boxes of black tea home with me but it nearly never has the same effect on me in Germany 😀 Some people drink it with milk and/or sugar, some just plain. there is no rule for that!
Baileys of course is an Irish cream alcoholic drink and especially during this time of year the food blog world is swarmed with recipes for making it yourself or using it in baking or cooking. I bet I won't have to explain that to any of you!
And then there is Guinness. A very black, thick and strong tasting beer that is brewed since 1759 in Dublin. Of course they changed the location in Dublin with time, and there are several more brewerys all over the world now, but the first one was in Dublin. And there you can still have a look how its done because the old brewery is now the 'Guinness Storehouse' – a museum where you can follow every step of the brewing process. I have actually been there and hold a certificate of mastering the perfect technique to pour a glass of Guinness! 😉 This beer is actually not a drink you would order with your food, as it is quite strong in flavor and feels like being a meal on its own!
Next to the Guinness there are a lot of other different beers and drinks you can order, that might not be as popular internationally, but locally. For example: Kilkenny or Murphys or Ciders like Bulmers. Especially Whiskey is very popular in Ireland!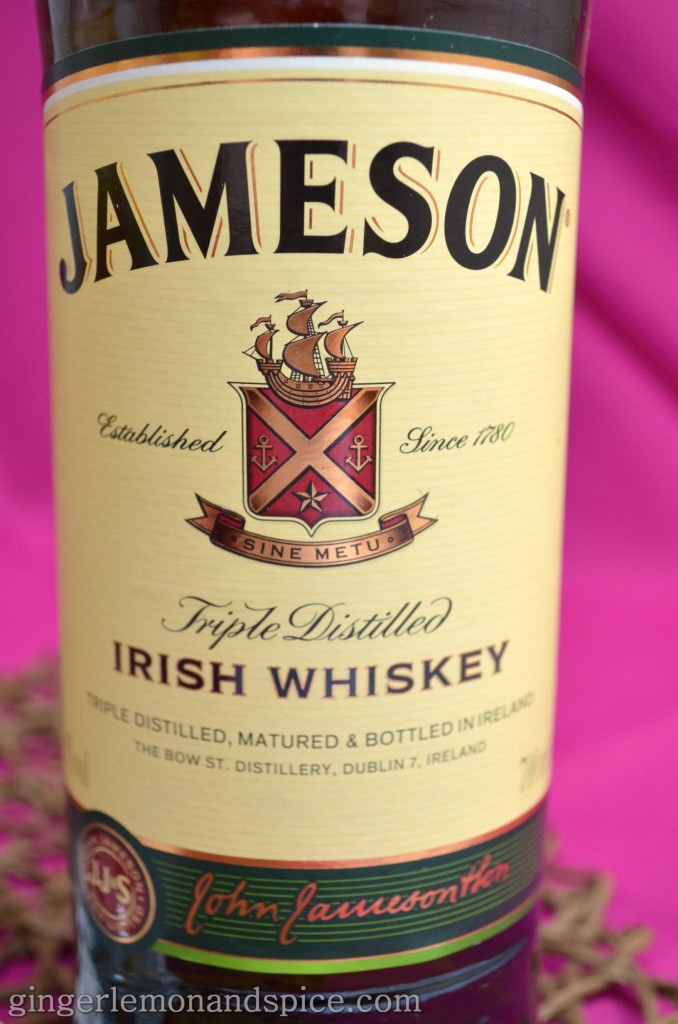 What I have for you today is a long drink mixed with an Irish Whiskey of the Jameson Destillery. It is a very delicious and mild whiskey with a vanilla bean flavor. Actually I went on a trip to visit the Destillery's museum in Dublin with my godchild last year and that is where I tried this long drink for the first time and fell in love!
They told us there that this was a very modern drink and it has 'fans' all over the world and it would be spreading even more. I guess it doesn't have reached Germany yet then 😉 because I haven't found it in any bars yet. But you can still get it, if you tell them what you want mixed! Or even better: Make your own!
Just scroll down for the recipe for Jameson Whiskey with Ginger Ale!
Jameson Whiskey with Ginger Ale
A tasty and ice cold drink perfect for enjoying in the backyard on a warm evening! It is not overly sweet and the mildness and vanilla taste of the Jameson make it a perfect whiskey drink for the ladies 🙂
Author:
Kathrin @ ginger, lemon & spice
Ingredients
2-4 cl Irish Jameson Whiskey
about 200 ml Ginger Ale
Ice cubes to fill about half of your glass
lime wedges
Instructions
Just pour and put everything into a nice glass and stir a little with a straw.
Lean back and Enjoy!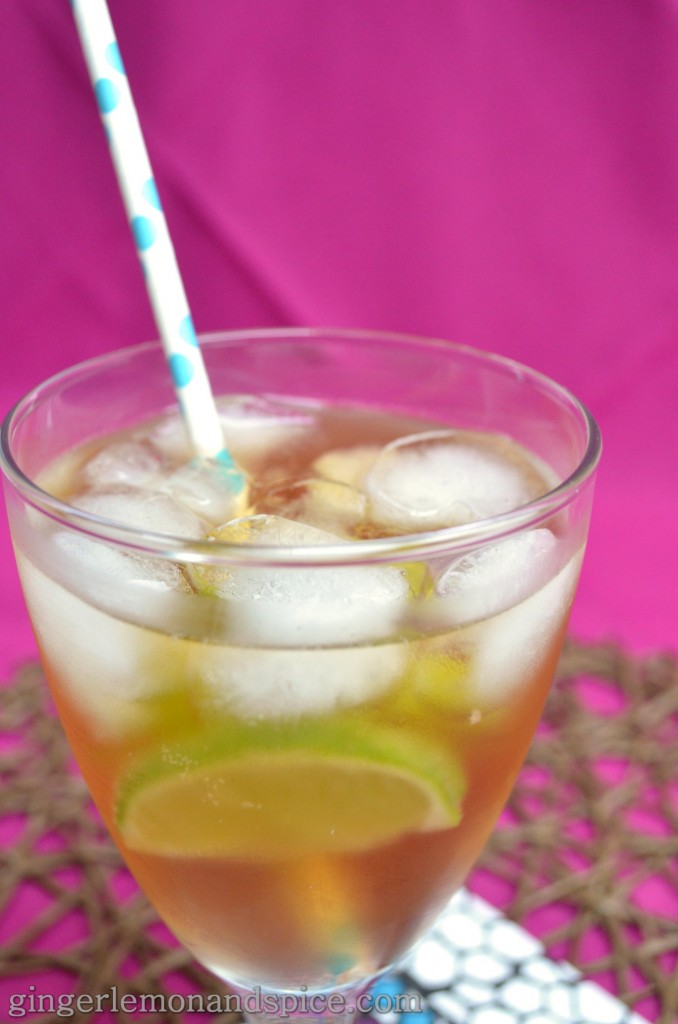 Here are the other recipes I shared during this series:
~ Kathrin